Keto Recipes
Guilt-Free Keto Cinnamon Roll Mug Cake (Holy Moly This is Good)
Cinnamon rolls have been my biggest guilty pleasure for as long as I can remember. The combination of cinnamon spice and a delicious cream cheese frosting is something I can never say no to. Thankfully, with this keto cinnamon roll mug cake recipe, I don't have to feel the least bit guilty about indulging in an unbelievably tasty dessert. There's none of the bad stuff usually found in store bought cinnamon rolls. Instead, this recipe uses all-natural keto-friendly ingredients like Stevia, almond flour, and coconut flour in place of refined wheat flour and sugar. And the best part of all? It only takes a few brief minutes to put it all together to make one incredibly mouth watering cinnamon roll treat.

A Keto Dessert That's Even Better Than Grandma's Baking!
The first order of business when making this mug cake recipe is to prepare the homemade cream cheese frosting. You'll need a small bowl and then simply combine the cream cheese, Stevia, heavy cream, and some melted coconut oil in it. Yes, the frosting really does only require four simple ingredients, and believe me — it's incredibly delicious. It's even better than the frosting that you would get on cinnamon rolls from somewhere like Cinnabon! Even better for keto dieters in particular, this homemade frosting is both sugar-free and full of quality fats on top of tasting great.
With the frosting out of the way, you can take your microwave-safe mug and begin to add in the heavy cream, one egg, Stevia, pure vanilla extract, and butter. When it comes to using butter in all of our keto recipes, I strongly recommend that you use grass-fed butter whenever possible. It contains a much better ratio of omega-3 fatty acids compared to butter from grain-fed cows, making it a much better option when it comes to helping to reduce your risk of heart disease. (1)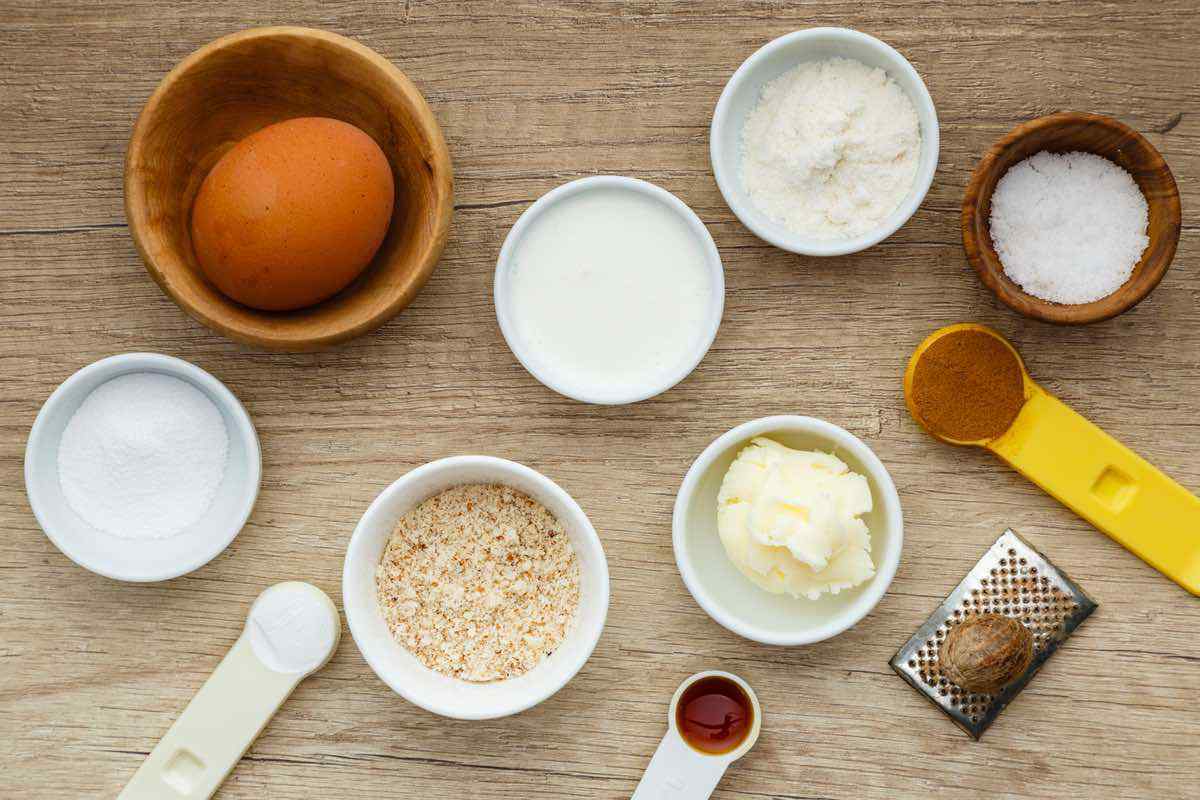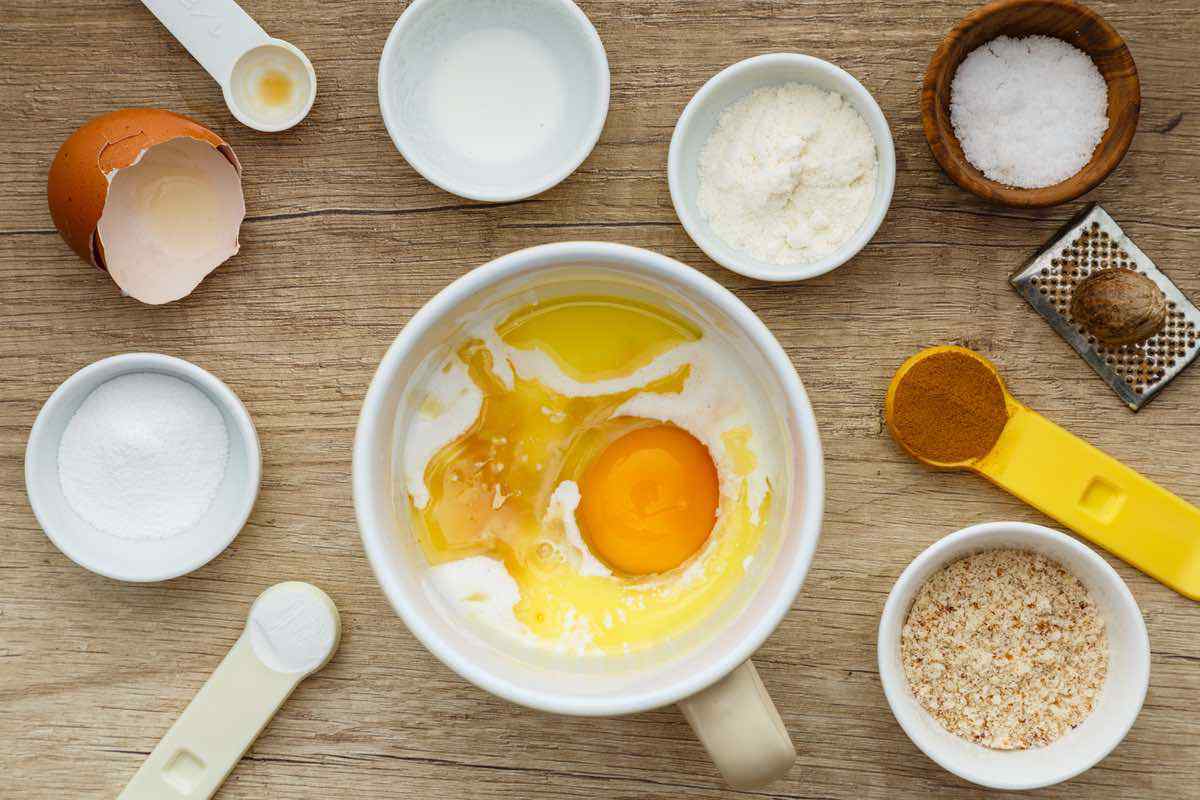 Using grass-fed butter in this recipe isn't the only way you can protect yourself against cardiovascular disease — you'll also be using both almond flour and coconut flour in place of refined wheat flour. I'm a huge fan of using both types of flour, especially the almond flour. Daily almond consumption has been shown to have a ton of great health benefits, such as lowering bad LDL cholesterol levels and reducing blood pressure, both of which help protect against heart disease. (2) Their incredible health benefits are one of the main reasons I use almond flour in so many recipes, in addition to frequently enjoying them raw as a quick and healthy snack.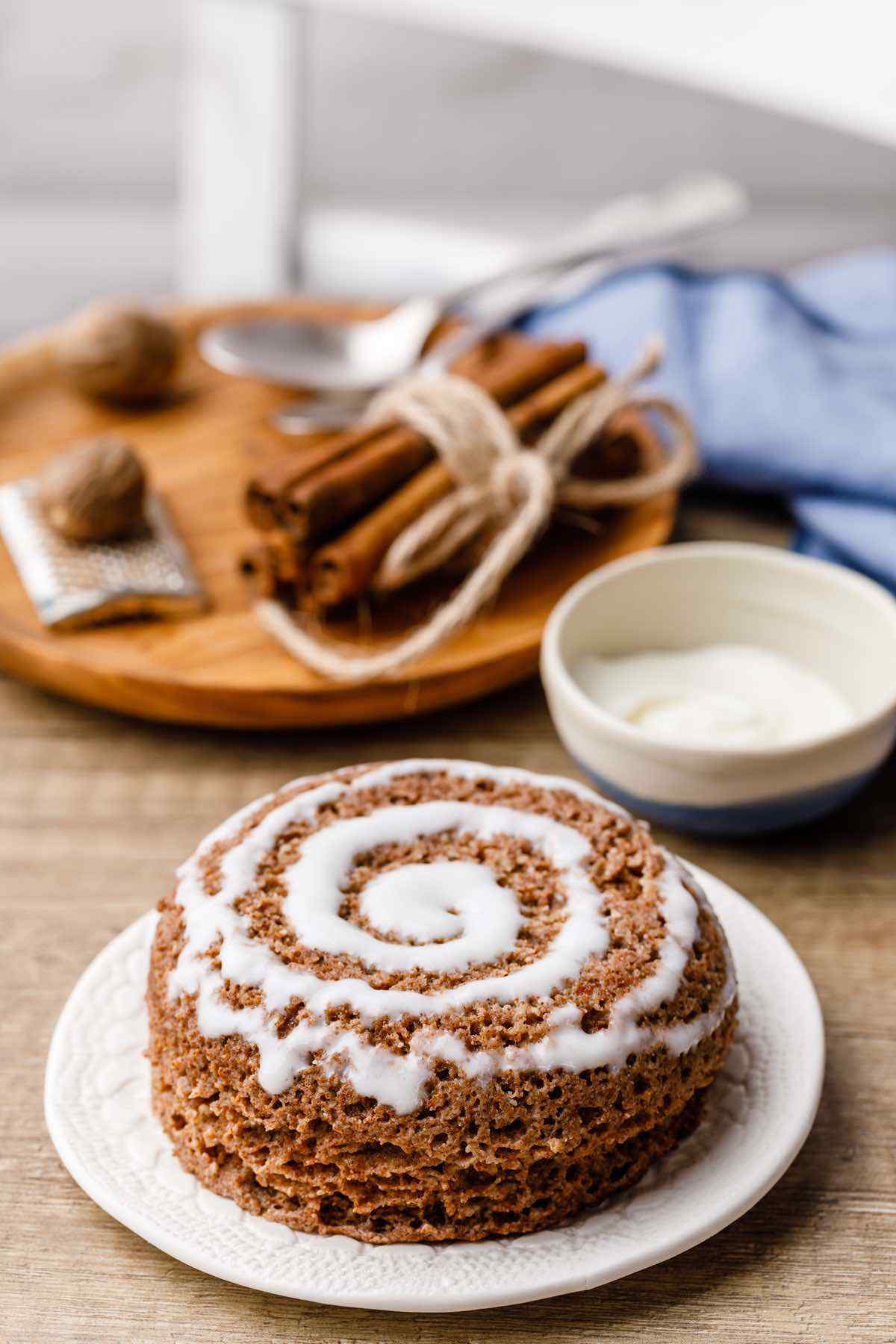 Obviously, no cinnamon roll recipe would be complete without the cinnamon, so go ahead and mix that in along with some nutmeg, salt, and baking powder at the same time as you add the two types of flour. With these tasty spices added in, you'll be all set to microwave your mug cake on high for about 75 seconds. Once you take it out of the microwave, carefully turn the mug cake over onto a plate, and drizzle your cream cheese frosting over top of it. As quick as that you'll be all set to enjoy a truly yummy cinnamon roll snack, totally guilt-free!
Guilt-Free Keto Cinnamon Roll Mug Cake (Holy Moly This is Good)
More Keto Mug Cake Recipes:
3-Minute Coconut Flour Mug Cake (Keto-Friendly and Low Carb)
Flourless Keto Peanut Butter Mug Cake (Quick and Effortless)
The Best Gooey Keto Molten Chocolate Lava Mug Cake
Print Recipe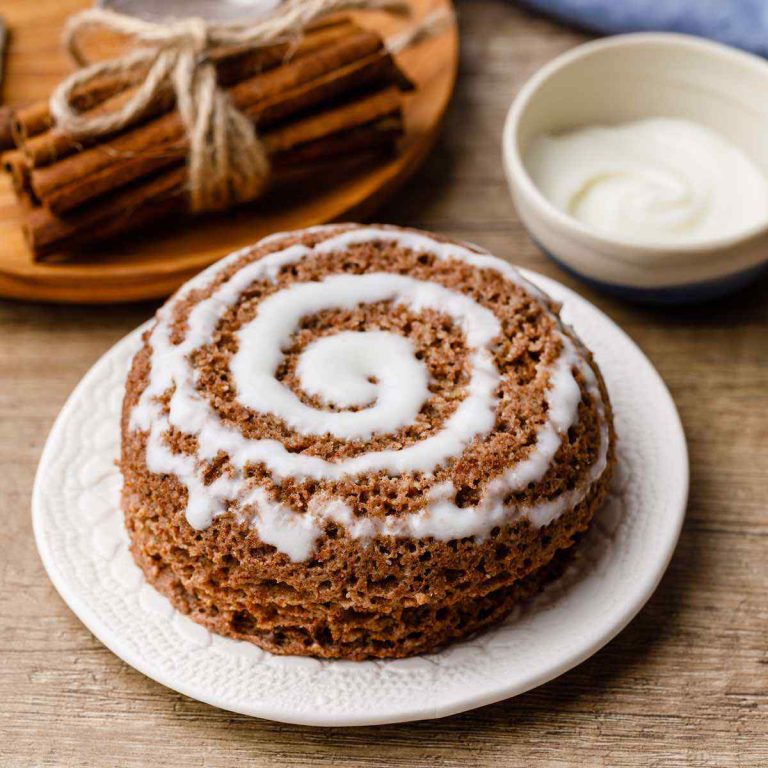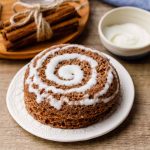 Keto Cinnamon Roll Mug Cake
Author: ketopots.com
Prep Time:

2 minutes

Cook Time:

1 minute

Total Time:

3 minutes

Yield:

1

1

x
FREE KETO RECIPES + 5-INGREDIENT KETO COOKBOOK

Make sure to sign up for free to get instant access to the 5-Ingredient Keto Cookbook, which includes my favorite 20+ keto recipes of all-time, all under 5 ingredients.
Scale
For the mug cake:
1 egg
2 tbsp heavy cream
1 ½ tbsp granulated Stevia
1 tbsp butter, melted
½ tsp vanilla extract
1 ½ tbsp almond flour
1 tbsp coconut flour
1 tsp cinnamon
pinch of nutmeg

pinch of salt

½ tsp baking powder
For the cream cheese frosting:
1 tbsp cream cheese
1 tsp coconut oil, melted 
1 tsp granulated Stevia or other low carb granulated sweetener
1 tbsp heavy cream
To make the frosting, place all the ingredients in a small bowl and mix to combine. Set aside.
To make the mug cake, in a oversized microwave-safe mug place the egg, heavy cream, butter, sweetener and vanilla extract and whisk to combine.
Add the almond flour, coconut flour, cinnamon, nutmeg, salt and baking powder and whisk until smooth.
Microwave on high for 75-90 seconds or until just firm to touch and toothpick inserted into the center comes out clean.
Gently turn the cake out onto a plate, drizzle with cream cheese frosting and serve.