Keto Desserts
Quick (And Fluffy) Keto Dark Chocolate Mousse (with Whipped Cream)
The more I experiment in the kitchen with my keto recipes, the more I see myself sticking to this diet for the long-term. There's just something about cooking with nutritious, whole food ingredients that makes me feel good and gives me stable energy. When I eat a lot of carbs, I notice that my energy and mood swing up and down almost drastically, so I'm noticing a significant improvement with keto. Of course, life is much easier with incredible recipes like this keto chocolate mousse.

Keto Chocolate Mousse with Just 3 Ingredients
These days, less is more. If I can get away with fewer recipes and shorter preparation time, I'm all over that. Sometimes I have no choice but to go with quick and easy recipes, but that doesn't mean that I have to sacrifice flavor.
Aside from the keto chocolate mousse recipe I'm showing you today, these are others that I've tried and tested with great results:
The keto chocolate mousse I'm showing you today will be ready in just 5 minutes and requires minimal clean-up. Best of all, I almost always have these ingredients on hand, so I can make it anytime.
Simply place your heavy whipping cream and sweetener in a bowl and use the whisk attachment on your stand mixer. You can use any zero-carb sweetener for this, but I prefer using Stevia since it's all-natural and derived from a plant. Once the cream has thickened, you can then add the cocoa powder.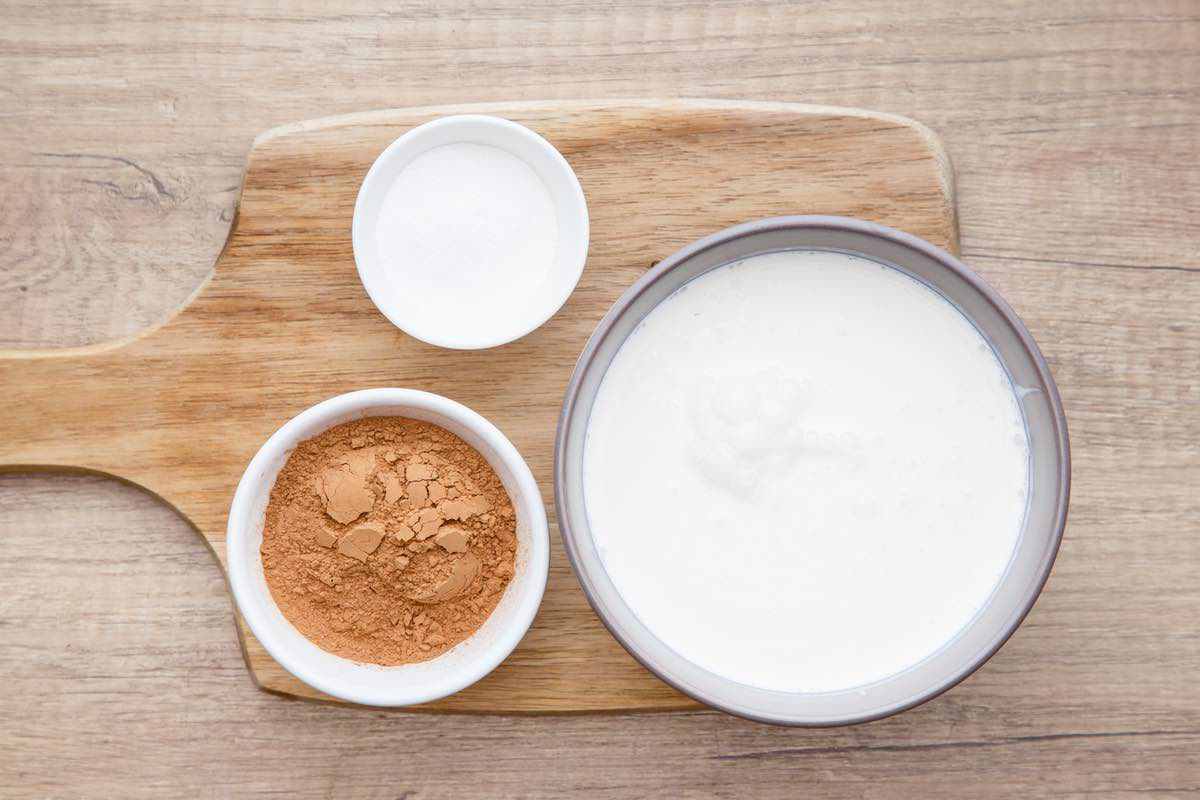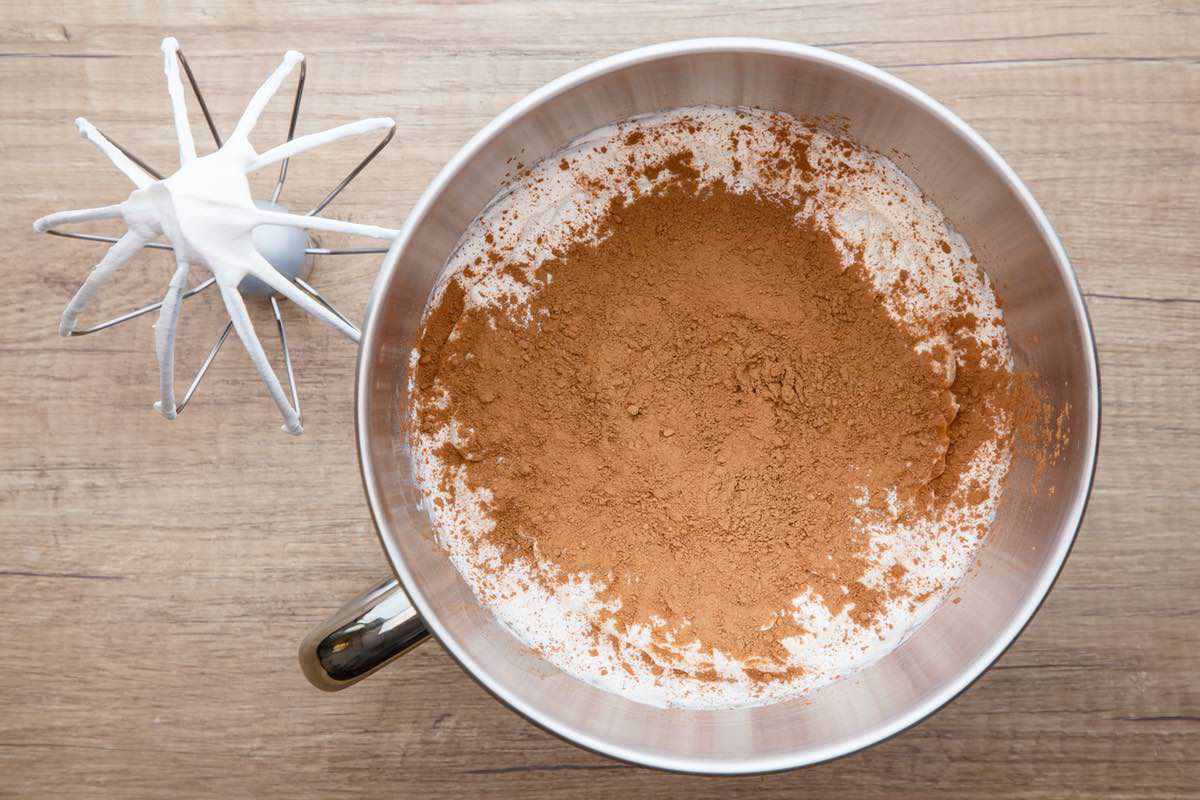 For cocoa powder, unsweetened cocoa powder is key to this (and all other keto recipes). Even the unsweetened cocoa powder contains a few carbs, so you don't want to add excess sugars to the mix. That's a definite no-no for keto dieting.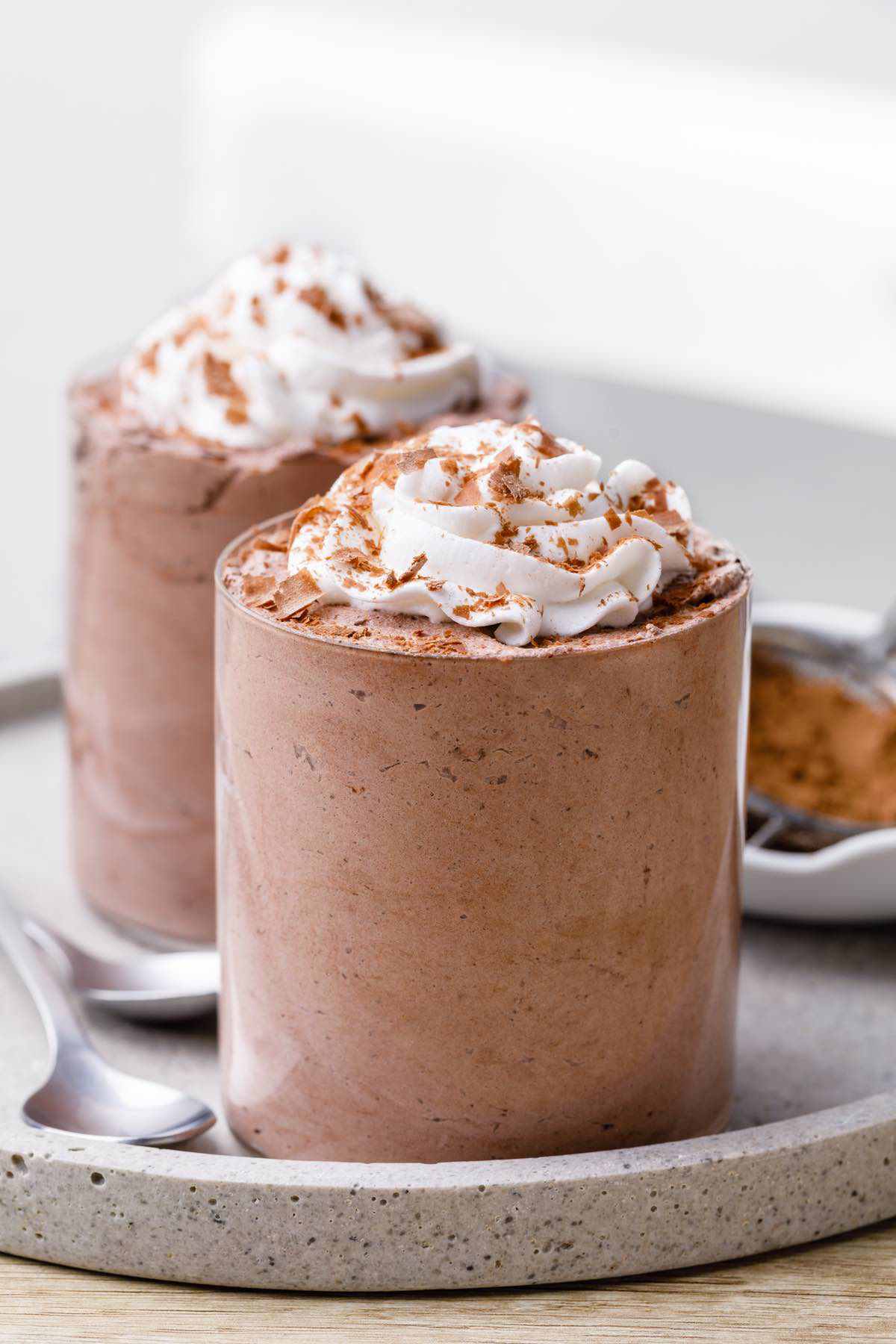 Can You Use Sugar-free Pudding Instead of Heavy Cream?
While sugar-free pudding may seem like a good alternative, it won't yield the same texture and macronutrient profile as this version made with heavy cream. Also, sugar-free pudding may be marketed as having no added sugars, but that doesn't mean it doesn't contain thickeners and gums that contribute to its carbohydrate content.
Can You Use Real Chocolate Bars Instead of Cocoa Powder?
I love the idea of using real chocolate bars for chocolate mousse. However, that would require an entirely different recipe altogether. Simply substituting cocoa powder with a real chocolate bar wouldn't yield the same finished product.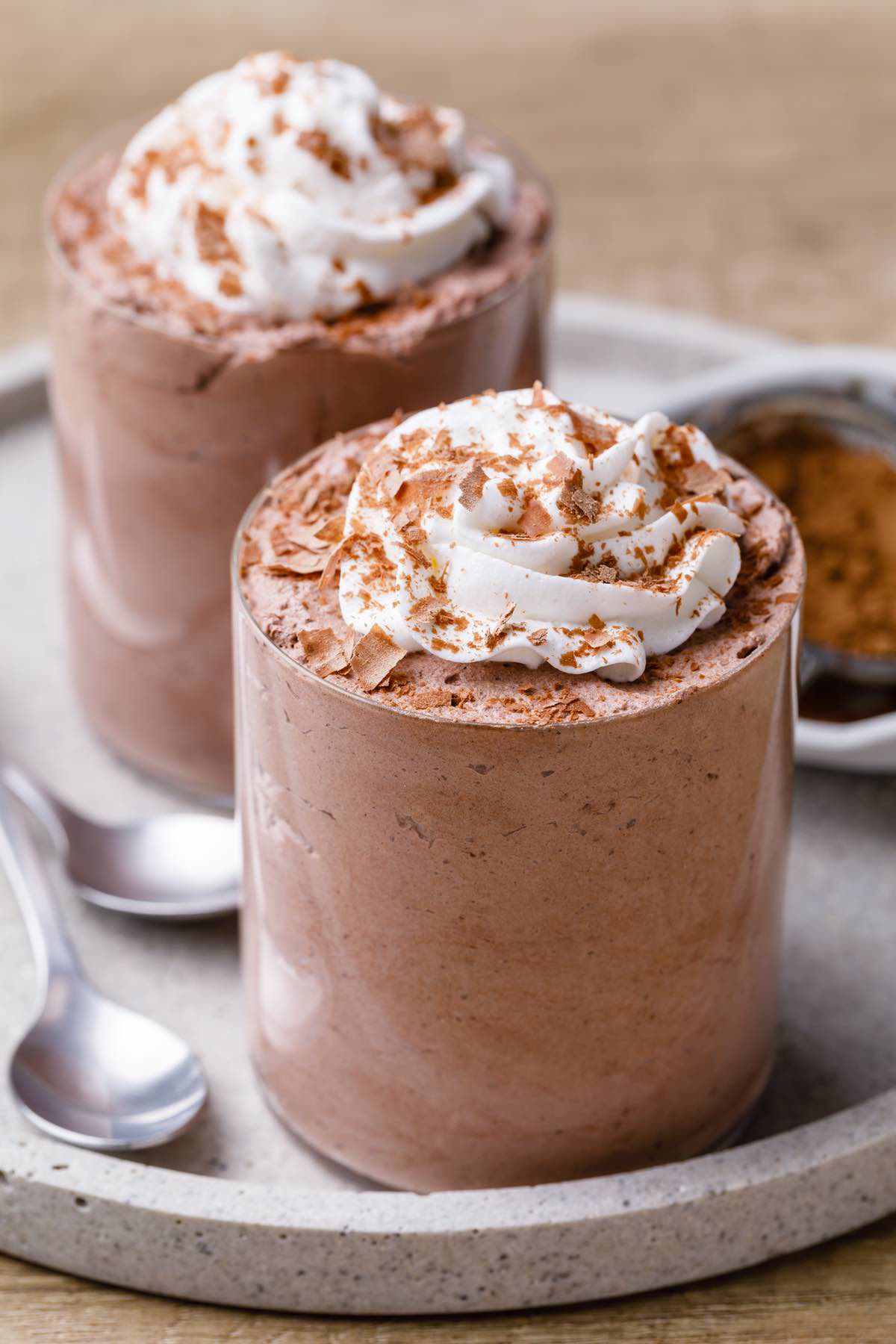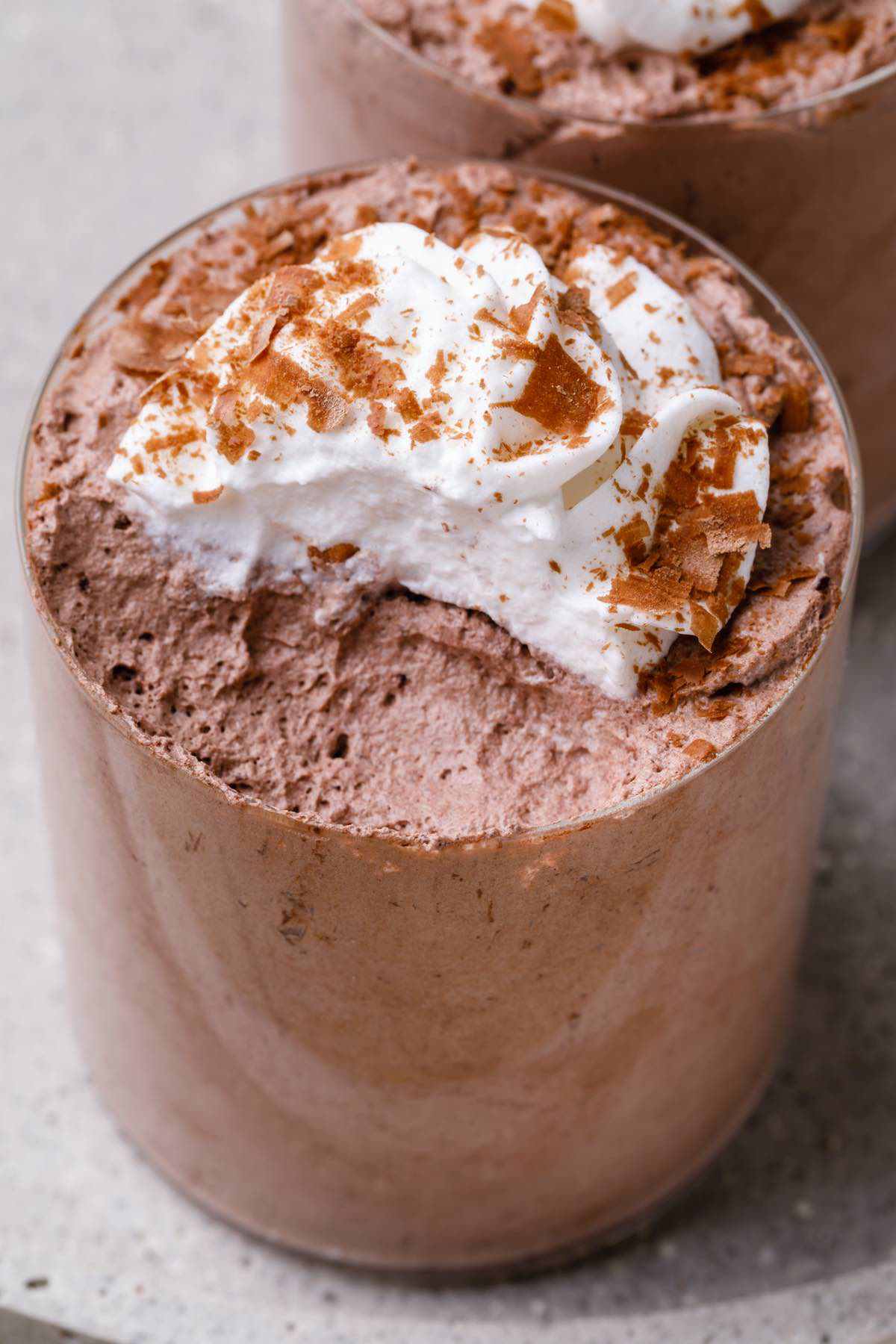 Should You Refrigerate Your Chocolate Mousse?
Yes, you should refrigerate your chocolate mousse immediately after preparation. When properly stored, it can last for 5 to 6 days in the fridge. We don't recommend freezing your chocolate mousse as it will change its texture and appearance.
Tips for Getting Your Chocolate Mousse Texture Just Right
If you're a beginner, don't worry because you can't really mess up this recipe as long as you follow the directions. Also, be sure to keep these tips in mind when making your chocolate mousse to help you make small adjustments if needed:
Watch for stiff peaks when whisking your heavy whipping cream. Once your cream starts holding its shape, it's ready. No need to over-whisk it.
Cocoa powder should contain cocoa butter. If your cocoa powder has been processed to the point where it no longer has any fat content, it's not going to work for this recipe. Be sure to check the nutrition label of your cocoa powder before purchasing.
Chill in the refrigerator for just a few minutes after preparing or serve immediately. This will keep your mousse from having that 'deflated' texture.
Print Recipe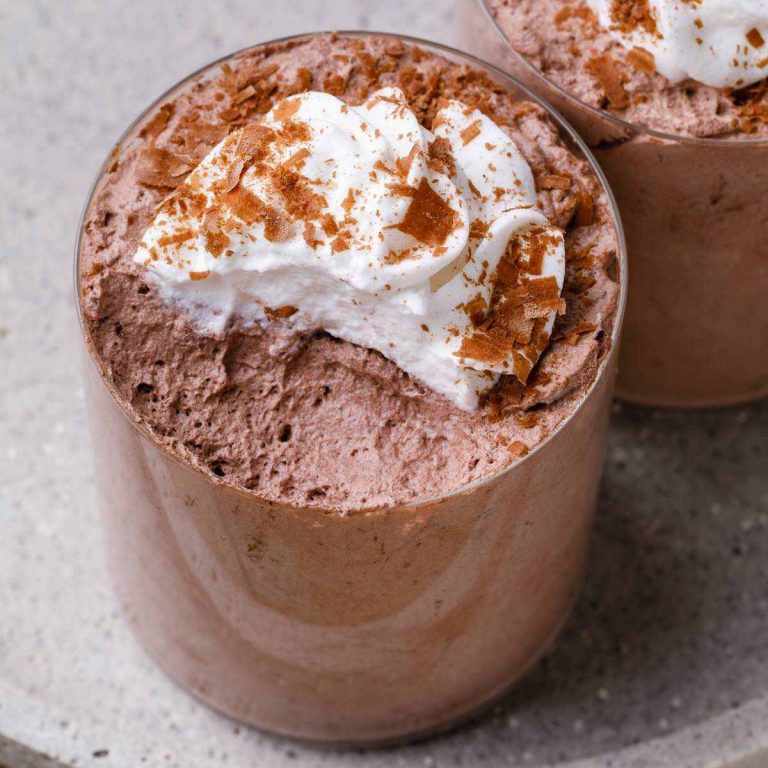 Quick (And Fluffy) Keto Dark Chocolate Mousse (with Whipped Cream)
Scale
1 ½ cup Heavy whipping cream
1/3 cup Cocoa powder
3 tbsp granulated Stevia or other low carb sweetener to taste
Place the heavy whipping cream and sweetener in the bowl of a stand mixer fitted with a whisk attachment. 

Mix on medium-low speed until thicken. 

Add cacao powder and beat until stiff peaks form. 

Divide between serving glasses. 

Decorate as you wish and serve.
More Chocolate Keto Dessert Ideas:
FREE KETO RECIPES + 5-INGREDIENT KETO COOKBOOK

Make sure to sign up for free to get instant access to the 5-Ingredient Keto Cookbook, which includes my favorite 20+ keto recipes of all-time, all under 5 ingredients.