Keto Recipes
Chocolate Chip Keto Zucchini Bread
Zucchini is easily one of my favorite veggies to enjoy while on the keto diet. It's incredibly versatile. You can use it for everything from making low carb veggie noodles to recipes like this that make a mind-blowing chocolate chip keto zucchini bread. This recipe uses a fantastic combination of keto-friendly foods that all work in synergy to provide this bread with an abundance of healthy fats. Not only that, but you're guaranteed to be absolutely blown away by just how incredibly tasty this keto chocolate chip zucchini bread ends up being. If you've always been put off by the idea of making bread with zucchini, then you absolutely must give this recipe a try.
If you're looking for more healthy zucchini recipes that are just as satisfying as this chocolate chip zucchini bread, try these chocolate chip zucchini muffins, these bacon cheeseburger zucchini boats and these homemade zucchini chips.
Also, learn how to make your own homemade sugar-free chocolate chips below:
---
How to Make Keto Chocolate Chip Zucchini Bread
After lining a loaf pan with some parchment paper, the first thing that you'll want to do when making your bread dough is to beat together three large eggs with a zero calorie granulated sweetener like Stevia. This is obviously used to help keep the bread low in carbs in order to make sure it stays 100% keto-friendly, but more importantly, it also makes the recipe much healthier as well.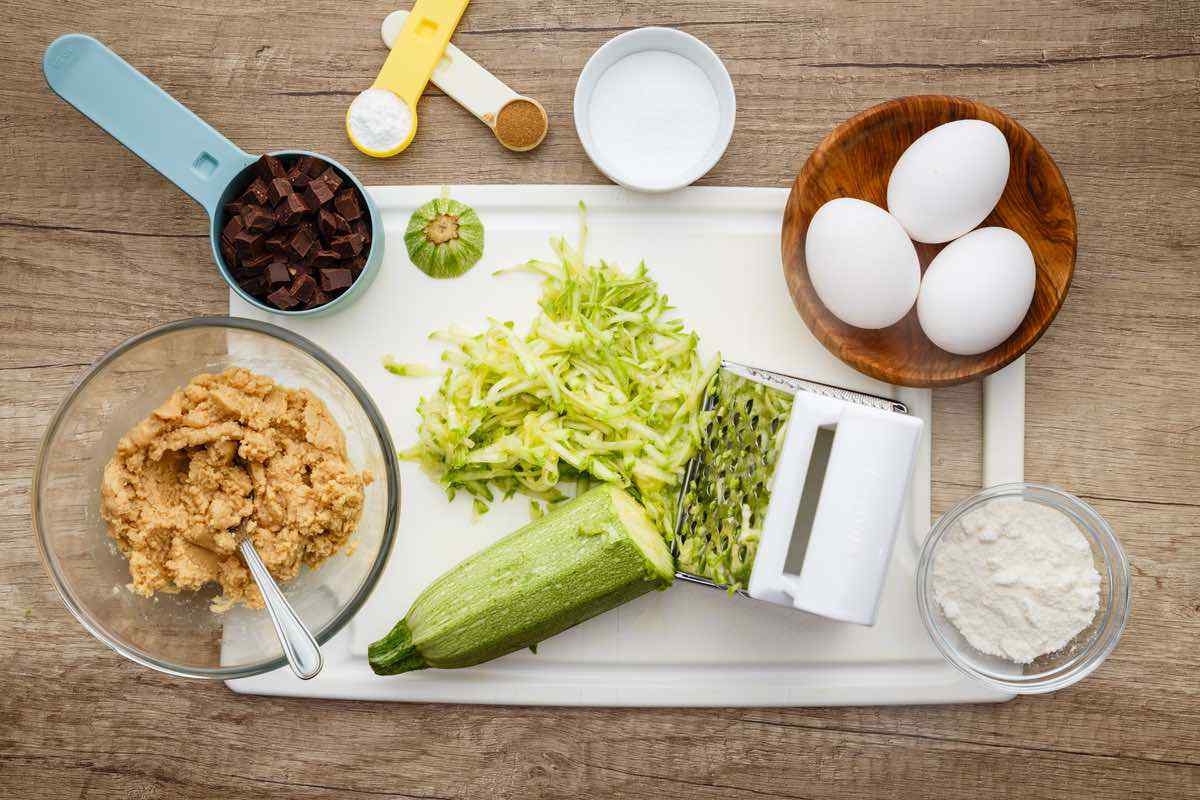 There are definite links between excess sugar consumption and health conditions such as heart disease, obesity, and metabolic syndrome. (1) Using alternatives like Stevia is an excellent way to sweeten up your recipes without having to worry about any negative effects.
Next, you can go ahead and add in your peanut butter (make sure it's all natural!) and the pure vanilla extract to add some more flavor and healthy fats into the mix. Beat the mixture until everything is well combined and then add in the coconut flour, baking powder, and cinnamon. Just as Stevia is used to replace the sugar, coconut flour serves as a healthier alternative to wheat flour that helps your dough to maintain its consistency.
Meanwhile, the cinnamon spice helps to add another delicious element to your bread, while also offering some great benefits as well. The spice has been used for centuries all over the globe for a variety of medicinal and culinary purposes, and it's especially notable due to its antioxidant and anti-inflammatory properties. (2)
Next up, it's time to finally add in the shredded zucchini. In addition to being an unbelievably versatile cooking ingredient that's capable of replacing all sorts of high carb ingredients in recipes, zucchini is also a nutritional powerhouse in its own right.
---
It's loaded with vitamin C and other antioxidants, while also offering an abundance of other essential vitamins and minerals. Early research also indicate that its high antioxidant content make it a promising food to include in a diet aimed at cancer prevention as well. (3)
---
Finally, you can now gently fold in your dark chocolate chips to complete your bread dough. We have an excellent keto chocolate chips recipe here. All that's left to do now is bake the bread for between 40-50 minutes.
If you had asked the younger me if I would ever enjoy eating zucchini bread, I would have laughed and given you a definitive "no" as an answer. Over the years I've grown to appreciate all of the many, many benefits associated with eating healthier, and I've learned to truly enjoy foods like zucchini bread. However, as much as I love zucchini bread now, this recipe takes it to a whole new level. If you're skeptical about making your own zucchini bread, just trust me on this, you're going to want to give this chocolate chip keto zucchini bread recipe a shot.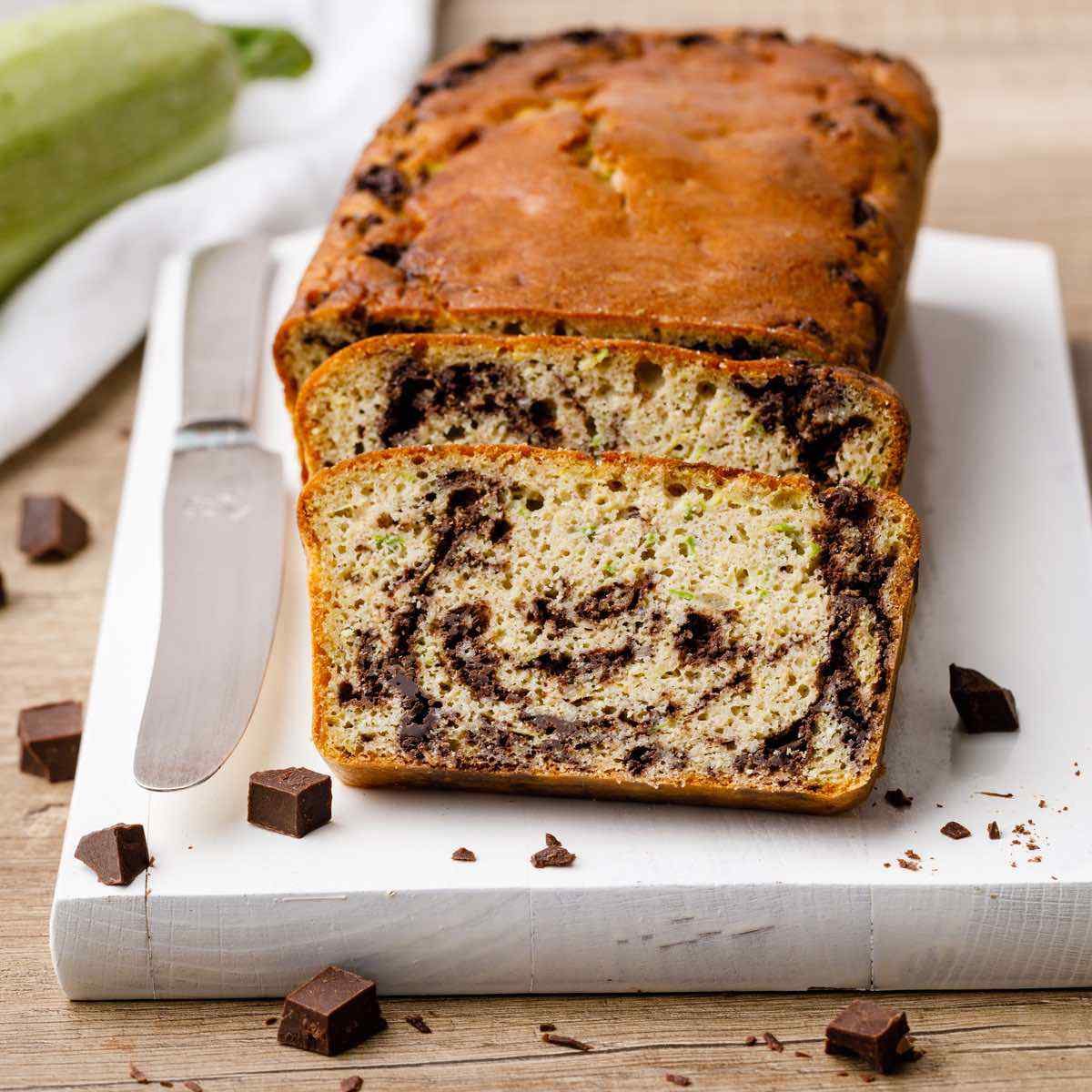 If you're looking for another crave-worthy, low carb bread recipe, try this easy banana nut bread: https://ketopots.com/keto-banana-nut-bread
---
Print