Keto Casserole
Cream Cheese Keto Chicken Cordon Bleu Casserole (holy yum!)
This cream cheese keto chicken cordon bleu casserole is comforting, works really well as an easy set-it-and-forget-it weeknight meal and is so much better than making chicken cordon bleu the classic way. If you're looking for pure comfort food that also makes the best leftovers, give this creamy keto casserole recipe a try!

How to Make Cream Cheese Chicken Cordon Bleu Casserole
Making keto chicken cordon bleu in casserole form is easier than you think! Here's what you need to do:
Prep your ingredients. Chop up your chicken and ham, and measure out your liquid ingredients.
Arrange your chicken and ham in the pan. Arranging them neatly will help them cook evenly.
Layer the cheese on top of the chicken and ham. As it bakes, the cheese will melt all over the ham and chicken. Yum!
Put a generous amount of sauce all over. This will help keep the chicken moist, while also serving as dipping sauce for some garlic bread or as a 'gravy' for some mashed cauliflower. More on that below!
Wait for the cheese to brown. It's more or less done once the cheese has started to brown and bubble.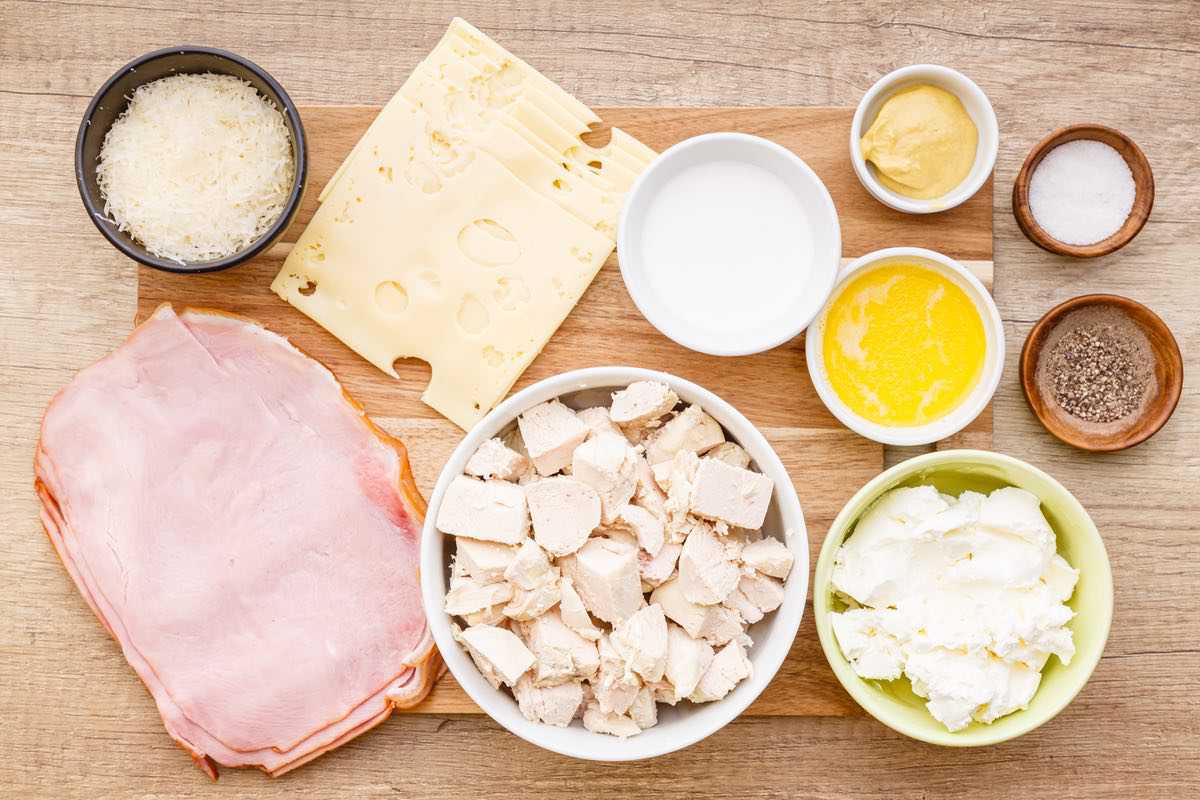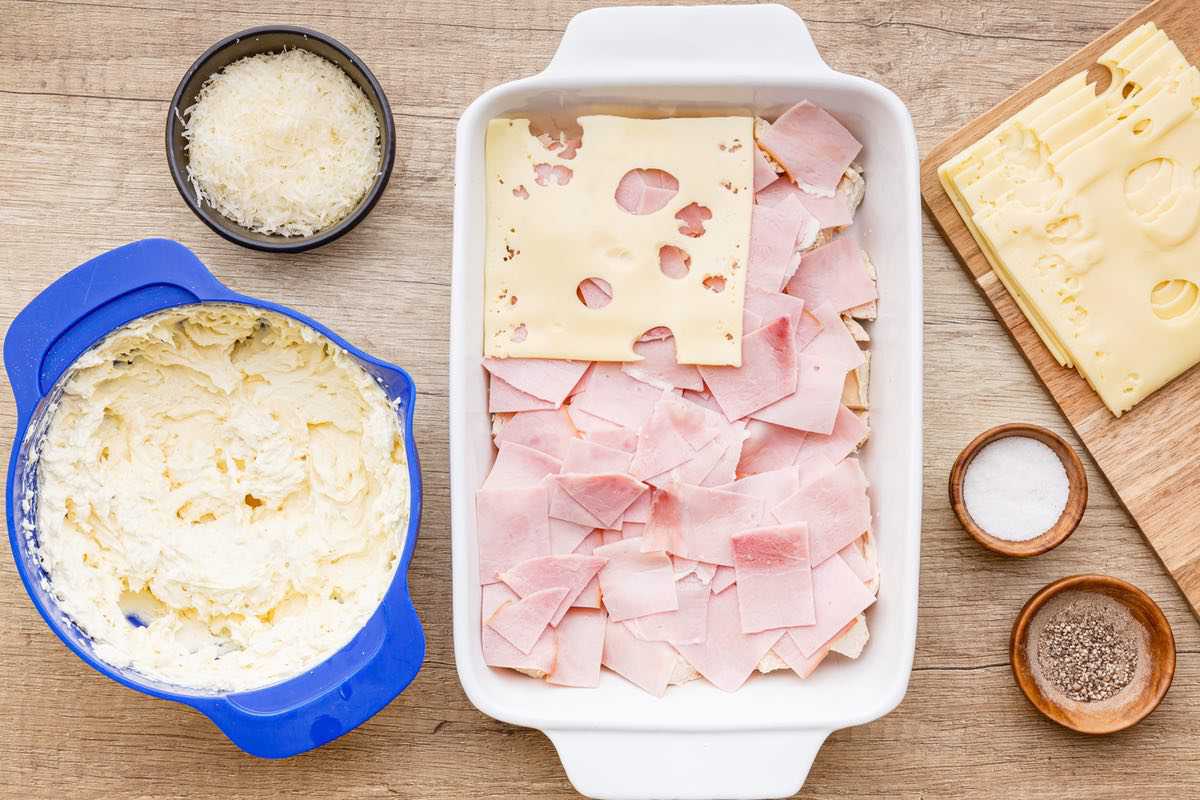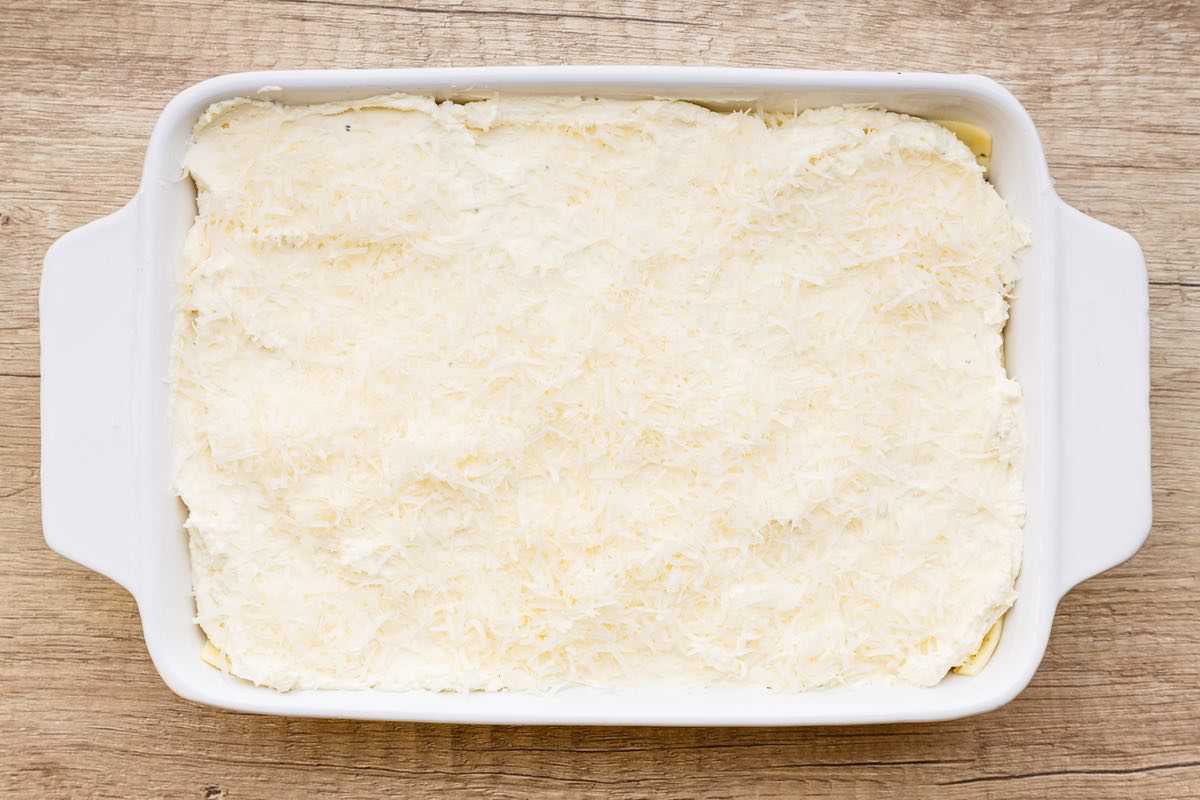 What to Serve with Chicken Cordon Bleu Casserole
Chicken, ham, cheese and a creamy sauce–this chicken cordon bleu casserole is already amazing on its own. However, I do enjoy pairing it with some of my keto-friendly side dishes just to keep it fun. Check them out:
Keto Mashed Cauliflower – I love mashed cauliflower with everything, especially with dishes like this that have some sort of sauce or cheese that I can drizzle on top of the mashed cauliflower.
Keto Roasted Cauliflower – For that yummy garlic flavor with a bit of crunch, I highly recommend pairing your chicken cordon bleu with keto roasted cauliflower.
Keto Garlic Breadsticks – Garlic breadsticks can go with just about anything. Pair it with your chicken cordon bleu for a tasty yet filling side dish option. I like dipping the breadsticks in the cheese sauce of the casserole.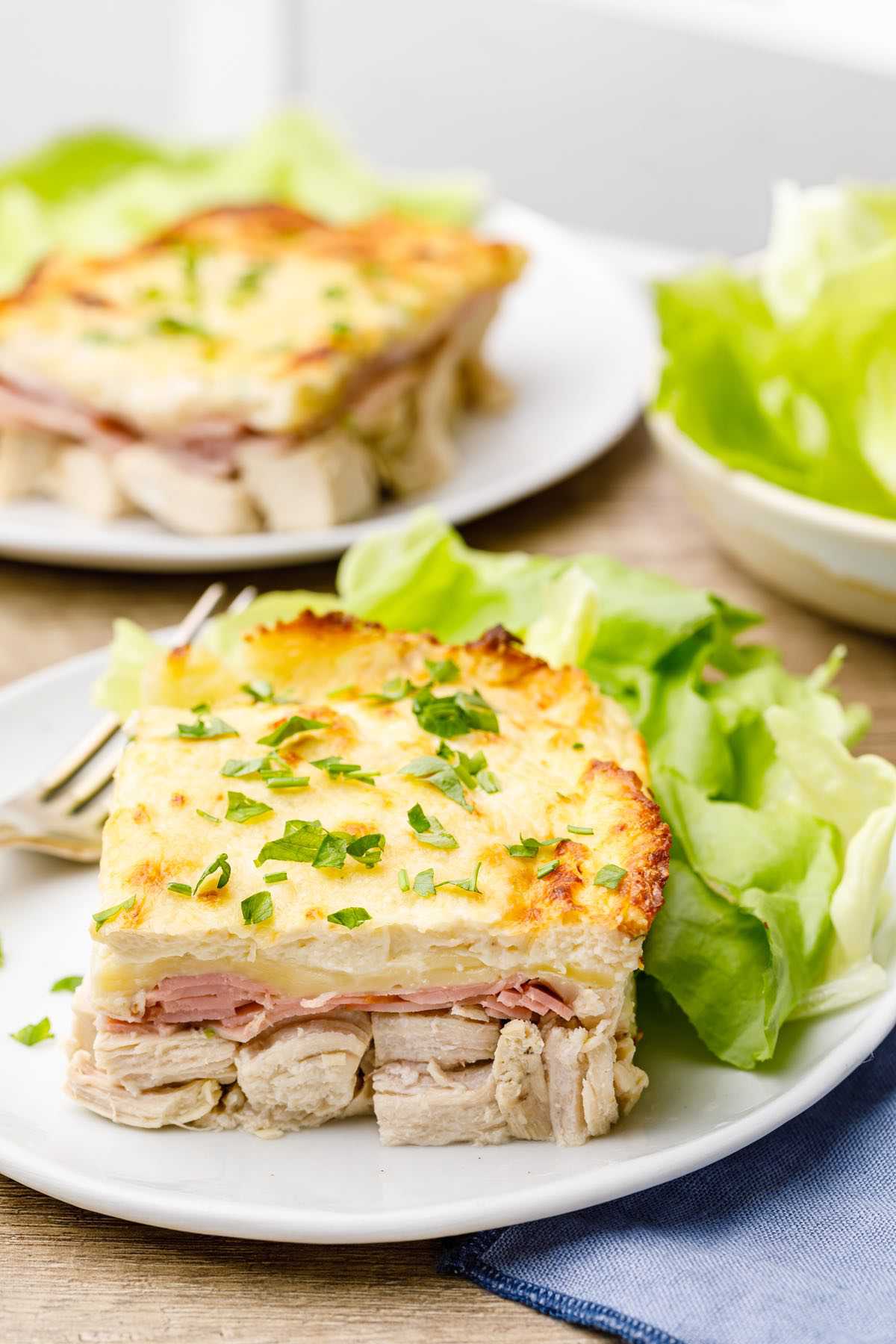 Can You Freeze This Keto Casserole?
Absolutely! This chicken cordon bleu casserole freezes very well.
I've tried freezing this in a plastic container and freezer-safe bags–both did a good job at keeping the casserole fresh for reheating at a later date. Be sure not to store it in a glass container as it could shatter once frozen.
When frozen, it can keep for 2 to 3 months.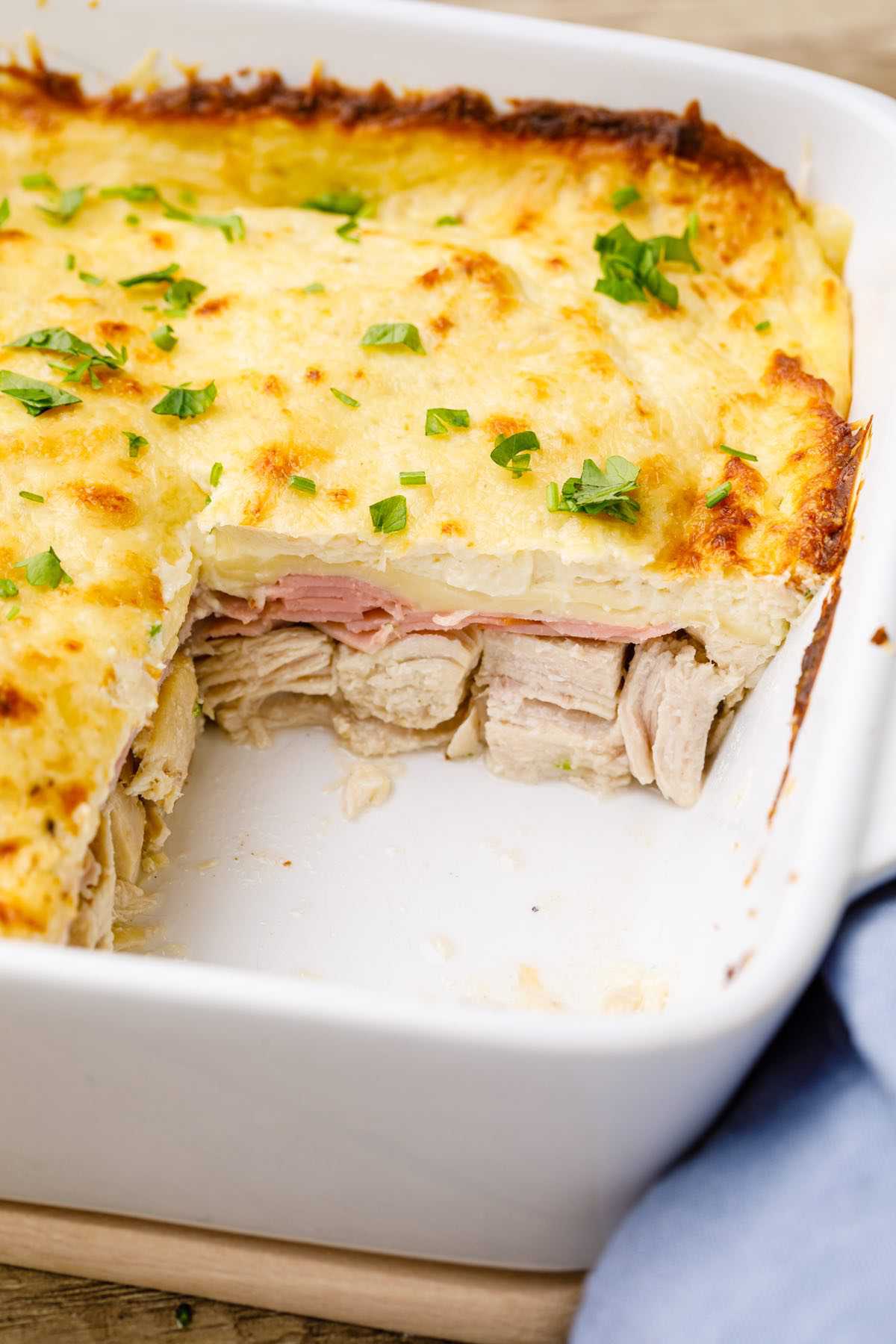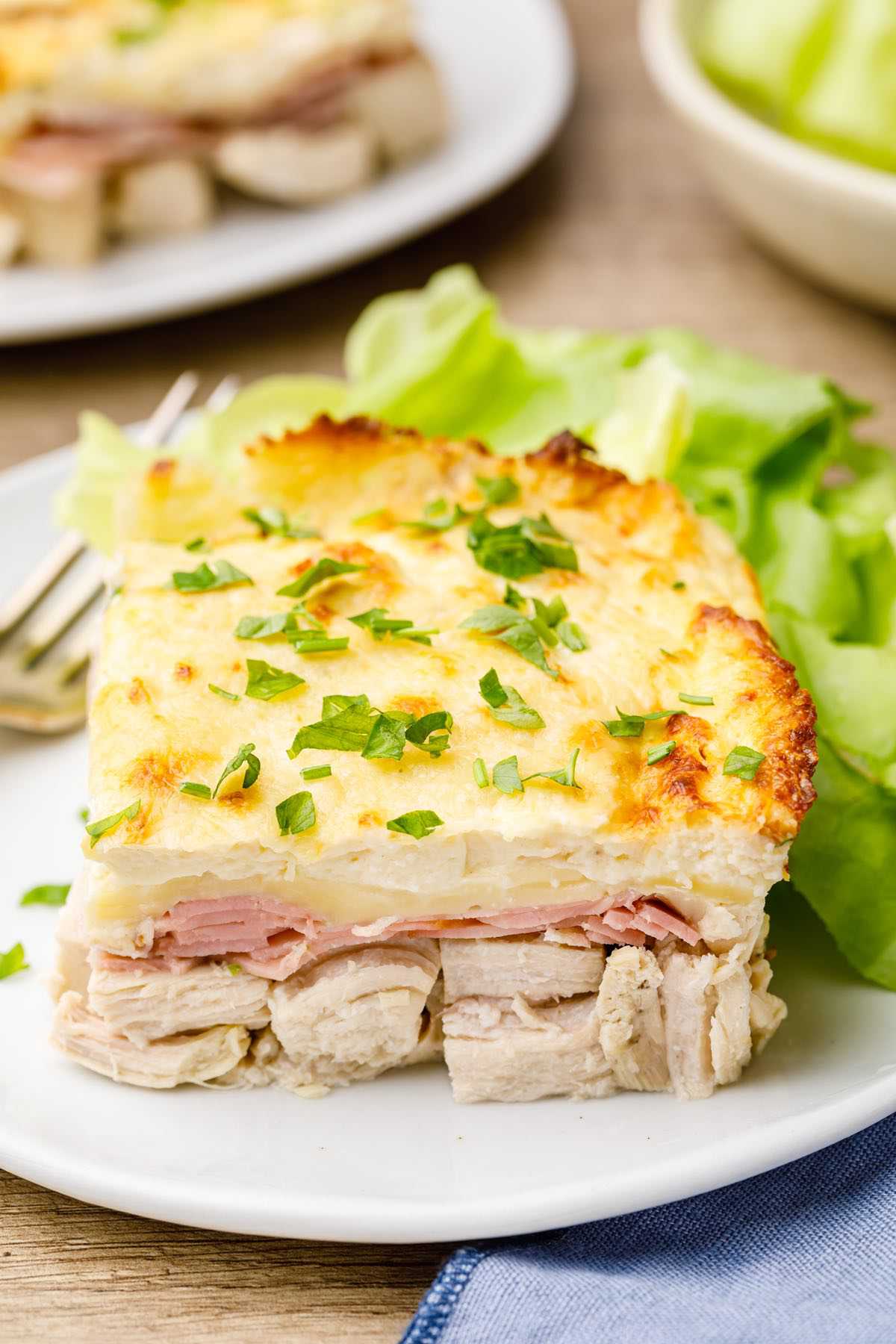 (You may also like: Crave-worthy Keto Chicken Alfredo Bake)
Print Recipe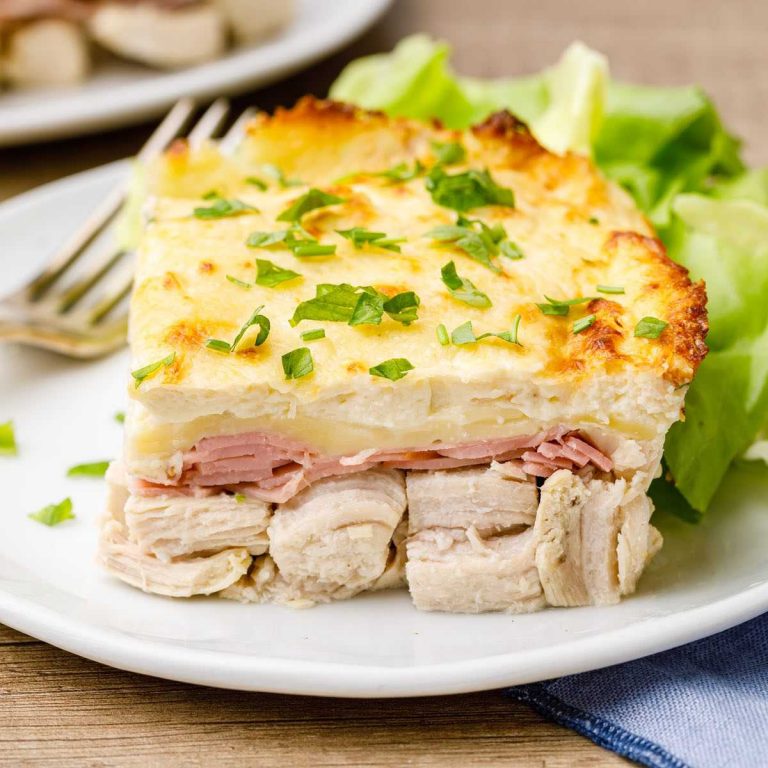 Cream Cheese Keto Chicken Cordon Bleu Casserole (holy yum!)
Author:
Prep Time:

10 minutes

Cook Time:

20 minutes

Total Time:

30 minutes

Yield:

8

1

x
FREE KETO RECIPES + 5-INGREDIENT KETO COOKBOOK

Make sure to sign up for free to get instant access to the 5-Ingredient Keto Cookbook, which includes my favorite 20+ keto recipes of all-time, all under 5 ingredients.
Scale
1

pound cooked chicken, cubed or shredded 

6 oz

ham, cut into small pieces 

6 oz

Swiss cheese, sliced 

2 oz

butter, melted 

¼ cup

heavy cream 

6 oz

cream cheese, softened 

1 tbsp

Dijon mustard 

½ cup

grated Parmesan 

salt and black pepper to taste 

fresh chopped parsley, for serving (optional) 
Preheat oven to 350°F. 

To make the sauce, in a bowl combine the melted butter, cream cheese, mustard and heavy cream. 

Season to taste with salt and black pepper. 

Set aside. 

Add the chicken to a baking dish. 

Top with ham. 

Lay the slices of Swiss cheese on top of the ham.

Spread the sauce over the Swiss cheese in the baking dish.

Top with grated Parmesan. 

Bake in preheated oven for 20-25 minutes or until golden and bubbly. 

Sprinkle with fresh parsley (if using) and serve.
Other Keto Chicken Casseroles to Try
Keto Chicken Enchilada Casserole – Love this chicken enchilada casserole whenever I'm in the mood for Mexican cuisine. Best served with these bomb keto tortilla chips!
Keto Habanero Buffalo Chicken Casserole – This buffalo chicken casserole has some heat to it, which I absolutely love. It has tons of cheese and a creamy base to it, too.
8 Comforting Keto Chicken Casserole Recipes – As far as comfort food goes, these have never failed me. It's a good mix of tomato and cream-based casseroles. Pick any of these recipes and you're good to go.