Keto Desserts
Breakfast-worthy Overnight Keto Chocolate Chia Pudding
I've been obsessed with making keto chia pudding as of late. I've easily tried well over a dozen different recipes in the last month or so as my sort of midnight snack, believe it or not. Thankfully for me, it's a snack that's also quite good for me thanks to all of those heart healthy omega-3 fats. If you've never tried chia pudding yourself, then you're in luck. This overnight keto chocolate chia pudding never disappoints, and trust me–I have a sweet tooth!

Other Keto Chia Pudding Recipes to Keep You Busy
I can say with a fair amount of confidence that after trying this keto chocolate chia pudding recipe, you'll be on the hunt for more. It's that good! Here are five more great pudding recipes from a few of my very favorite keto recipe sites:
Decadently Delicious Chocolate Pudding
Making this keto chocolate chia pudding couldn't be simpler. All you'll need to do is grab a bowl and combine your chia seeds with unsweetened cocoa powder and some Stevia.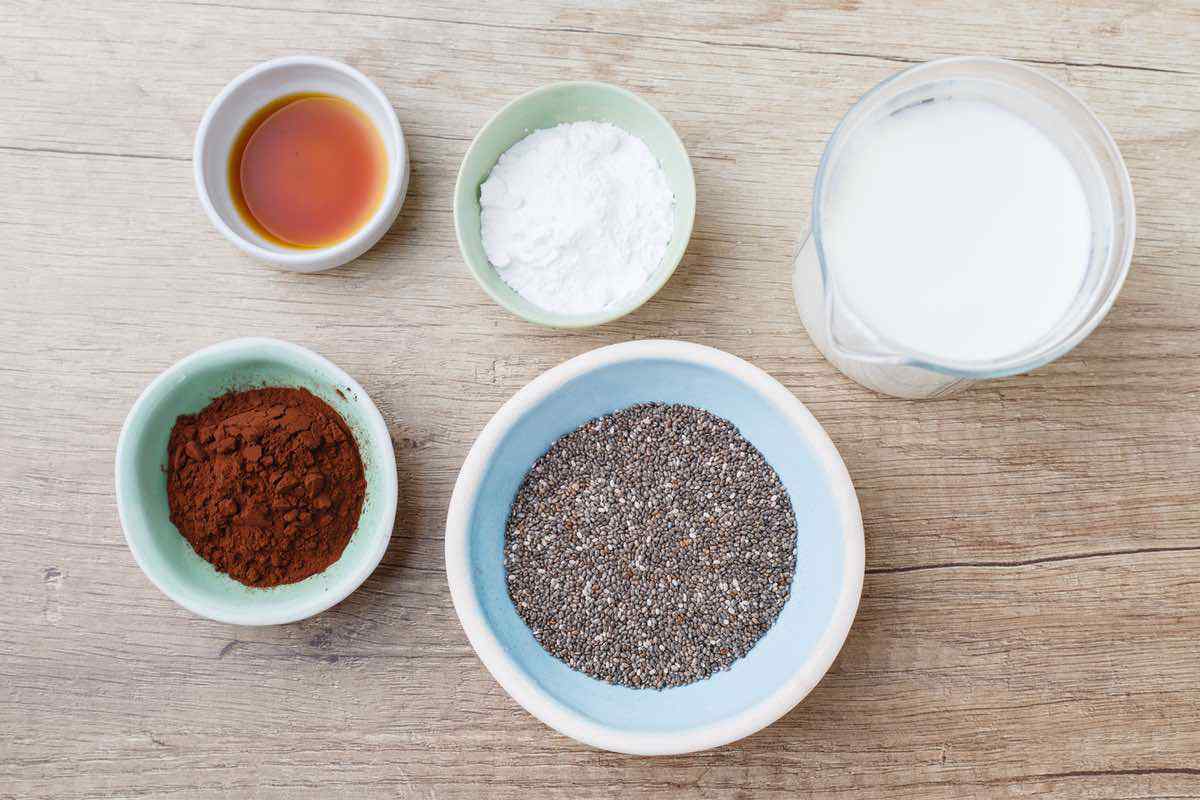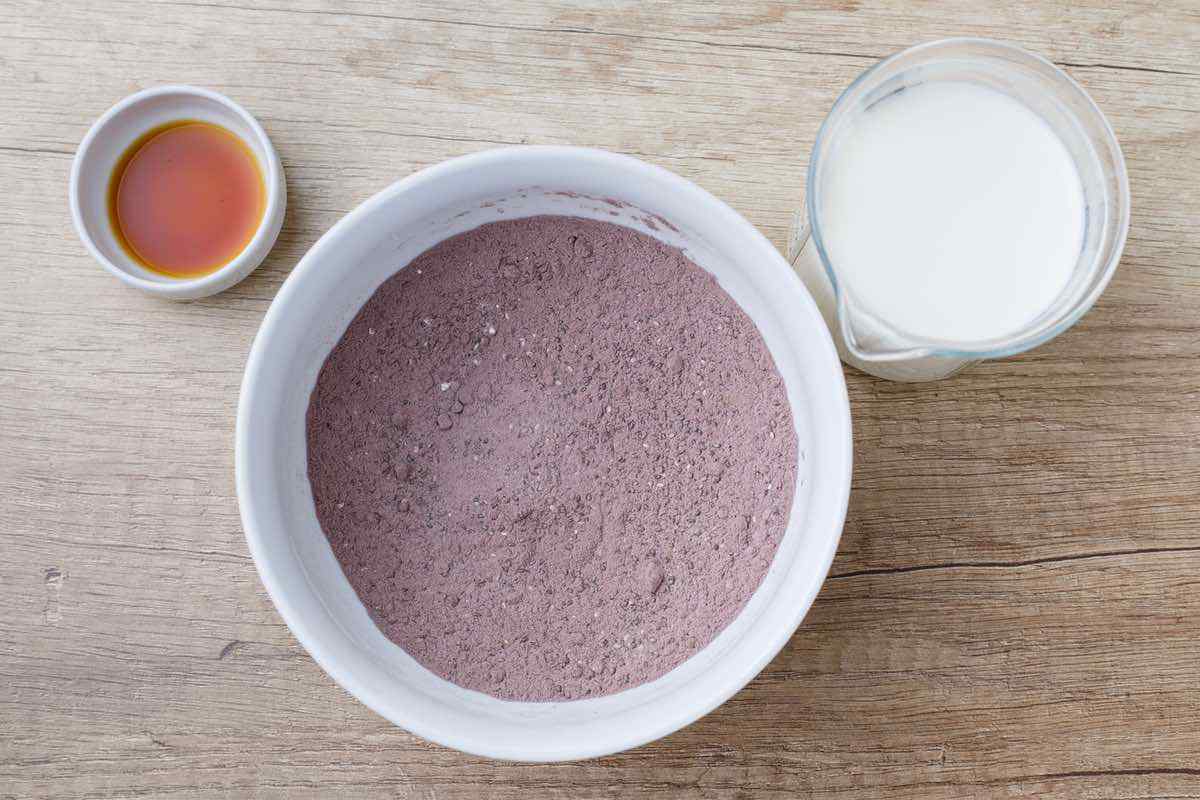 Next, add in some unsweetened almond milk and vanilla extract. Mix it all together and then cover up your pudding with plastic wrap. You'll want to leave it in the fridge overnight to set.
Serve the pudding with your favorite berries. I like to add in a mix of fresh blueberries and raspberries for some texture and flavor!
Can Chia Pudding Be Made with Water Instead of Milk?
Yes, chia pudding can definitely be made with water. As a matter of fact, you can make chia pudding with just about any type of liquid (some exceptions of course!) thanks to the way the seeds expand when submerged, providing that pudding-like consistency.
I just prefer to use unsweetened almond milk when I make my chia pudding because it adds just the faintest nutty flavor that meshes perfectly with the chocolate.
How Long Does Chia Pudding Last?
Chia pudding can remain fresh for up to five days as long as you keep it in the fridge. If you happen to leave your pudding in there for longer, it's still 100% edible, just not as fresh.
What is the Optimal Ratio of Chia Seeds to Liquid?
If you're making chia pudding, the optimal ratio of chia seeds to almond milk (or water, or milk, or whatever you're using) is typically between 3-4 tablespoons per cup of liquid.
While this may not seem like a lot at first glance, it's important to remember how they expand when placed in liquid. They're also excellent sources of both omega-3 fatty acids and dietary fiber (3-4 tablespoons of chia seeds provides between 15-20 grams of fiber).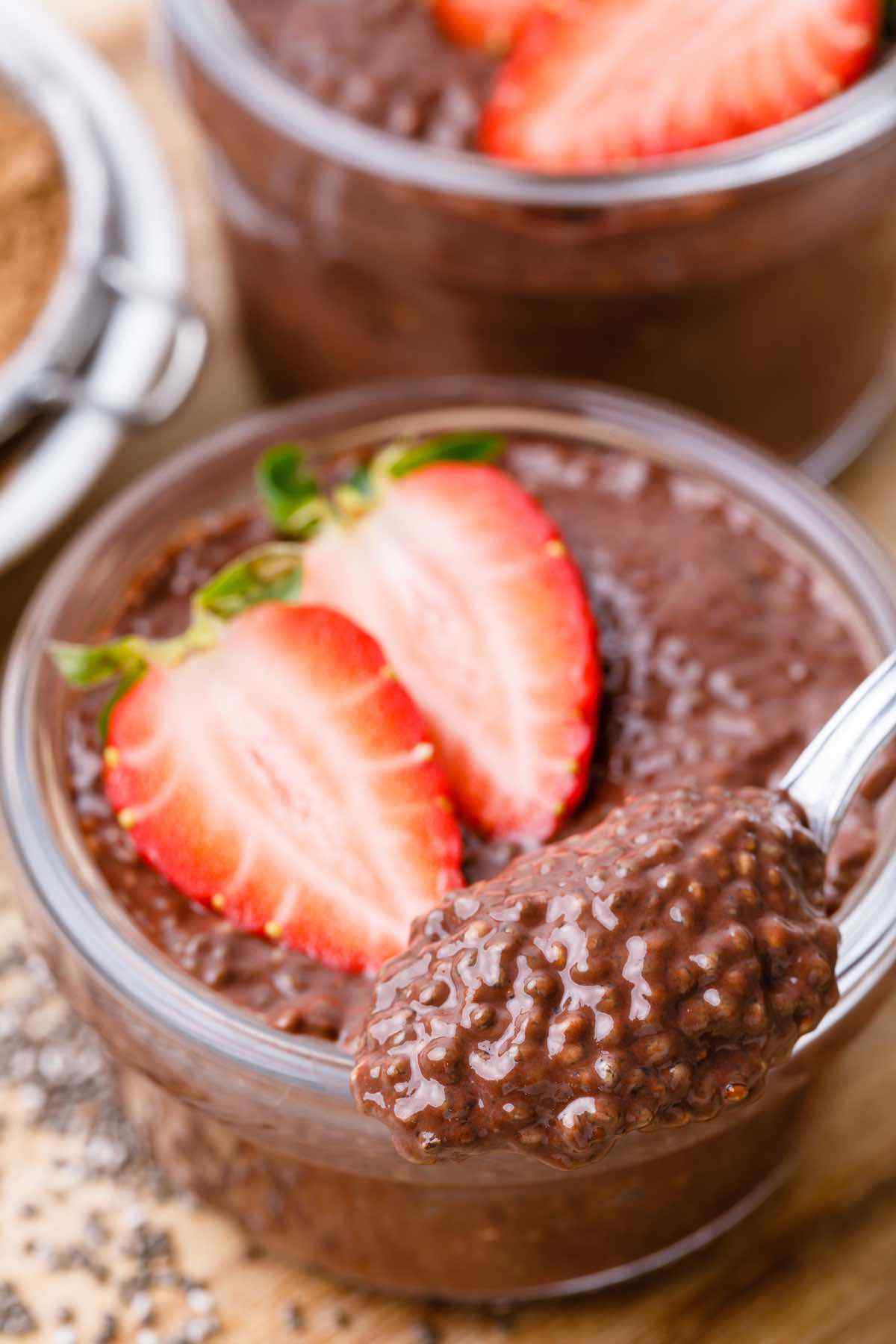 How Much Chia Seeds Should I Eat On A Daily Basis?
The most commonly recommended amount of chia seeds to eat daily is approximately three tablespoons, usually split in half, so two 1.5 tablespoon servings daily.
Three tablespoons of chia seeds provides you with:
98 calories
6.15 grams of fat
3 grams of protein
15 grams of dietary fiber
Trace amounts of essential minerals like sodium, calcium, and potassium
As you can see, you get a lot of bang for your buck with just a small amount of chia seeds. That's why I love this recipe so much. It's the very definition of a keto snack that's both delicious and nutritious.
(You may also like: Quick (And Fluffy) Keto Dark Chocolate Mousse)
Print Recipe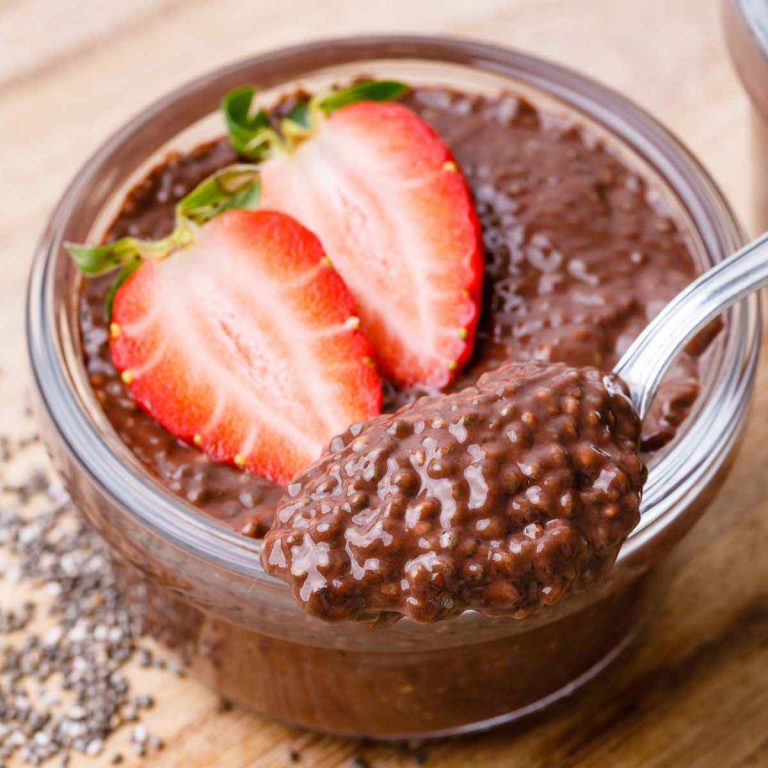 Breakfast-worthy Overnight Keto Chocolate Chia Pudding
FREE KETO RECIPES + 5-INGREDIENT KETO COOKBOOK

Make sure to sign up for free to get instant access to the 5-Ingredient Keto Cookbook, which includes my favorite 20+ keto recipes of all-time, all under 5 ingredients.
Scale
¼ cup

chia seeds

2 tbsp

granulated Stevia or other low carb sweetener to taste 

2 tbsp

unsweetened cocoa powder 

1 tsp

vanilla extract

1 cup

unsweetened almond milk
In a bowl, combine the chia seed, cocoa powder and sweetener.

Add the almond milk and vanilla extract and mix to combine.  

Cover with plastic wrap and refrigerate overnight. 

Serve with your favorite berries.
More Chocolate Keto Recipes: