Keto Recipes
Creamy Keto Cheesecake Fluff (Quick and Easy Keto Dessert)
Cheesecake fluff is one of those perfectly creamy desserts that I could enjoy each and every day. The recipe that I'm sharing today makes an exceptionally creamy keto cheesecake fluff that is 100% sugar-free while still offering a deliciously sweet taste that you won't have to feel guilty about indulging in.
What Is Cheesecake Fluff?
Cheesecake fluff is made with a handful of fat-heavy ingredients that are all staples of many of our keto baking recipes, such as cream cheese, heavy cream, and sour cream. But the best part about this cheesecake fluff is definitely how easy it is to prepare. You can have this decadent keto-friendly dessert ready to serve your dinner guests in under 20 minutes.
How to Make Keto Cheesecake Fluff
Aside from the fact that this cheesecake fluff is super easy to make, my favorite thing about it is the fact that it remains a 100% sugar-free dessert that offers a ton of rich and creamy flavor with every bite. This recipe instead uses a zero calorie sweetener such as Stevia to give the cheesecake its sweet taste.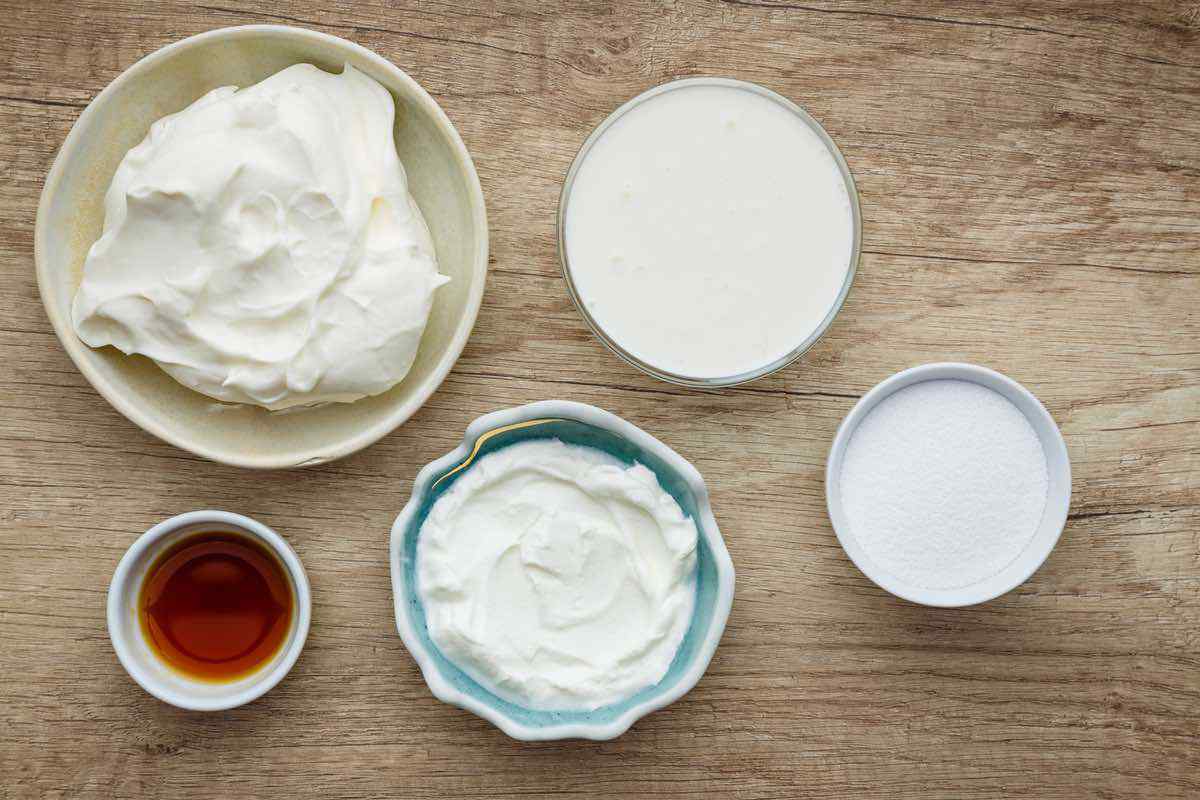 By using a zero sugar option, not only is it possible to keep this cheesecake low in carbs, but you're also sparing yourself from the many unpleasant side effects and health complication that come with sugar consumption.
Excess sugar consumption has been conclusively linked to everything from obesity to tooth decay to heart disease. (1) In fact, by adopting a keto style diet and eliminating all of the refined sugars and processed carbs from your diet, most people notice immediate huge improvements in their mood, energy levels, and clarity of thinking.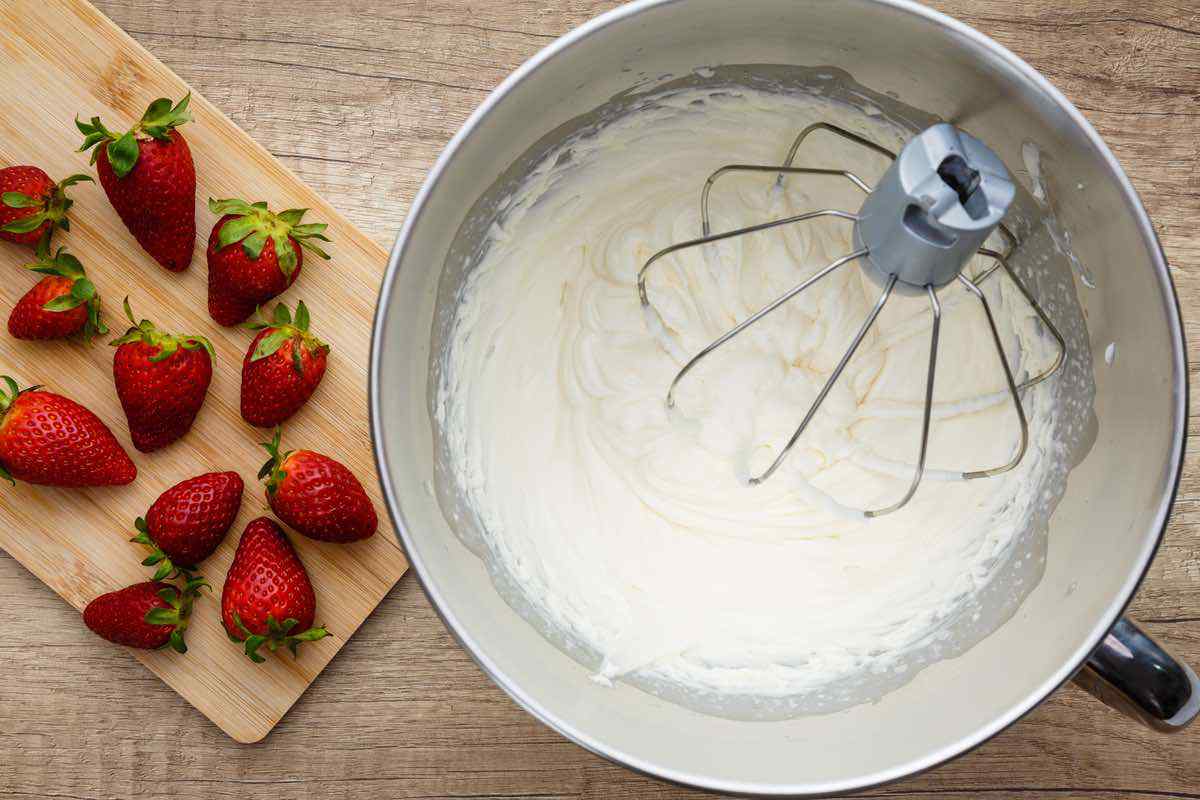 To actually make the cheesecake fluff, you'll be mixing your sweetener (I strongly recommend you use Stevia over artificial options like aspartame) with cream cheese until it makes a creamy mixture. Then beat in the pure vanilla extract and sour cream until everything is well combined. Finally, add in the heavy cream and whip it until the mixture forms stiff peaks. Pour your mixture into a few glasses for serving.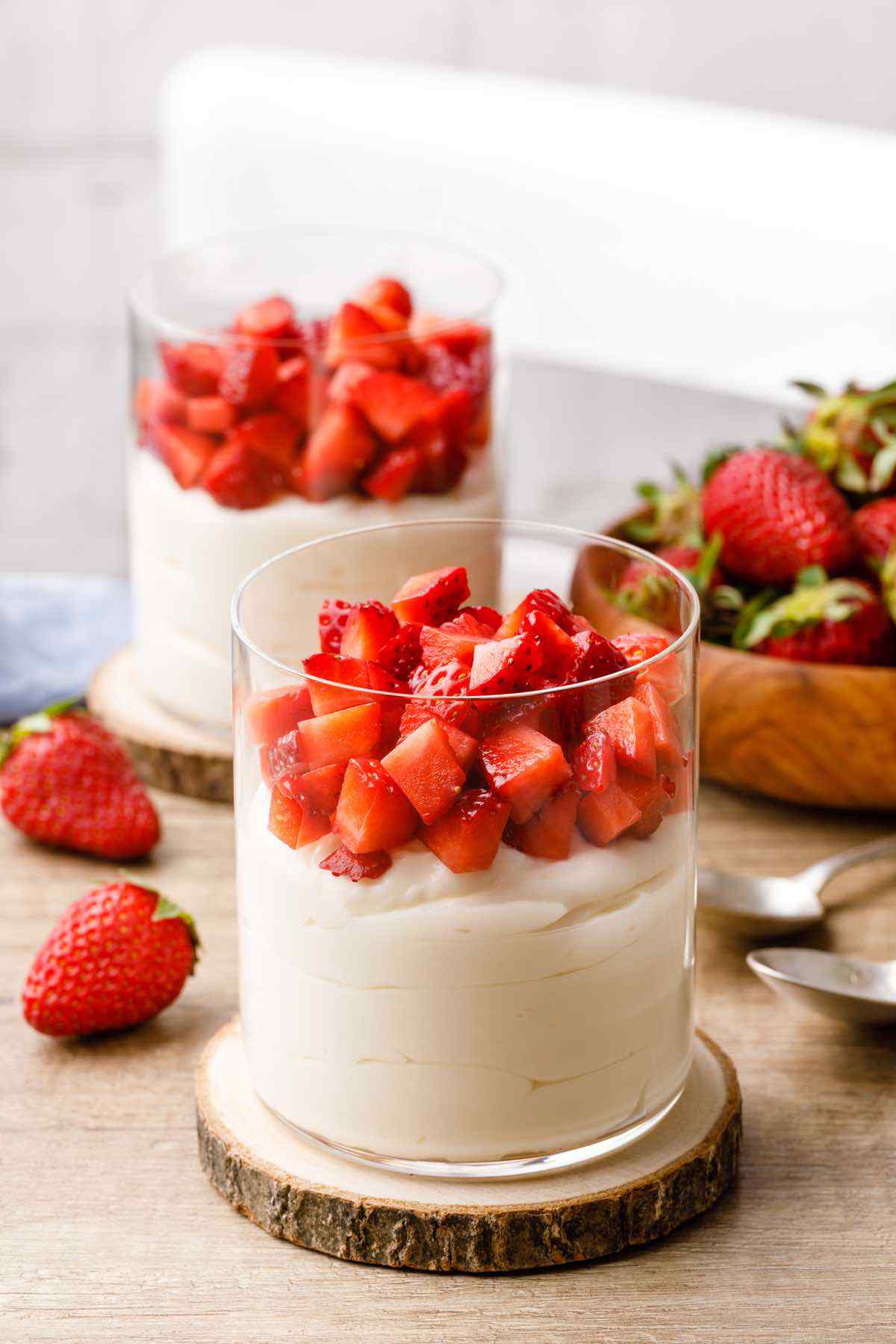 As an added finishing touch that helps to make this cheesecake fluff even healthier, you can also add some chopped strawberries for a nice and sweet low carb fruit topping. I try to enjoy strawberries at least a few days per week, as they're an excellent source of antioxidants that have been found to help reduce your risk of disease. (2)
Other Keto Cheesecake Flavors to Try
---
---
---
---
---
---
Keto Cheesecake Fluff Toppings
I love to use berries, my favorite being strawberries. Blueberries and raspberries would make a perfect topping as well.
Toasted coconut, roasted nuts and seeds
Do I Need to Chill Keto Cheesecake Fluff Before Eating?
While I really love the taste (and consistency) of chilled cheesecake fluff, you absolutely don't need to chill it before eating it and is really good right away.
However, if you like a thicker consistency and want to give the flavors more time to meld, chill it in your refrigerator for 1-3 hours.
Cheesecake fluff not your thing? Try these incredible no-bake keto cheesecakes
Print Recipe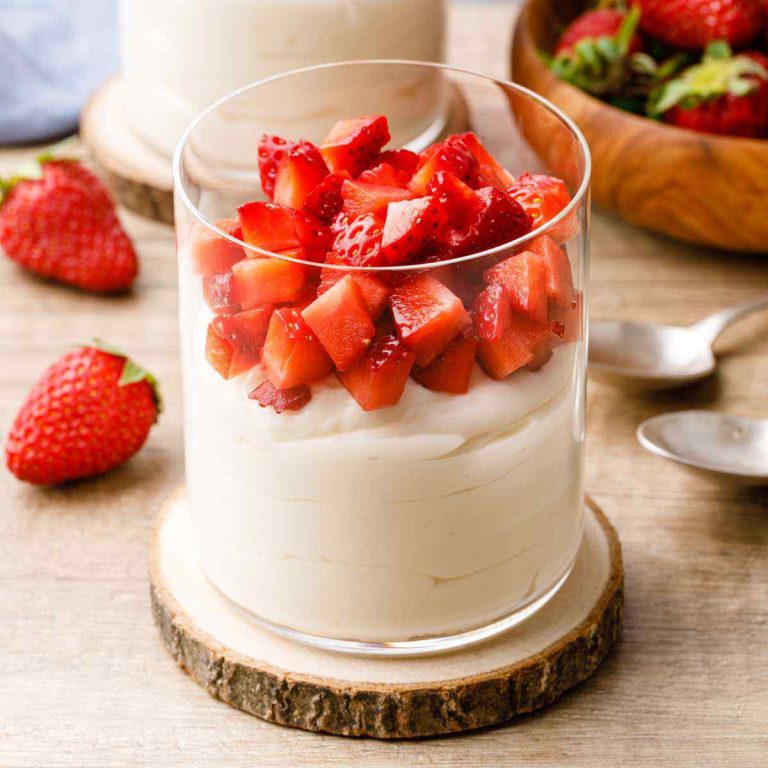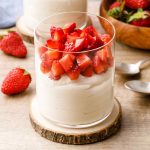 Creamy Keto Cheesecake Fluff
Author:
Prep Time:

15 minutes

Total Time:

15 minutes

Yield:

4

1

x
FREE KETO RECIPES + 5-INGREDIENT KETO COOKBOOK

Make sure to sign up for free to get instant access to the 5-Ingredient Keto Cookbook, which includes my favorite 20+ keto recipes of all-time, all under 5 ingredients.
Scale
8 oz cream cheese
4 oz cold heavy cream
4 tbsp sour cream
¼ cup granulated stevia or other low carb granulated sweetener
1 ½ tsp vanilla extract
For decoration:
1/3 cup chopped strawberries (optional)
Place the cream cheese and sweetener in the bowl of a stand mixer fitted with a paddle attachment.
Mix on medium-low speed until the mixture is creamy.
Add vanilla extract and sour cream and beat until well blended.
Scrape down the beater and the sides of the bowl with a spatula then switch to the whisk attachment and pour in the heavy cream.
Whip until the mixture can hold stiff peaks.
Divide the mixture between the glasses, top with chopped strawberries (if using) and serve.