Keto Recipes
Juicy Lucy Keto Meatloaf (Cheese Stuffed Meatloaf)
Meatloaf recipes are quite frankly the epitome of the "I'm too lazy to cook" mentality. No judgement here, though. It's great how we can just throw all the ingredients into a bowl and place it in the oven especially when pressed for time. And to sweeten the deal even more, leftover meatloaf will taste just as good–if not better–when eaten the next day which is why many people cook an entire loaf for themselves and save the rest. This particular recipe incorporated three different kinds of cheese, so be prepared to be blown away. I know I was!
Three Cheese Keto Meatloaf
All you cheese fanatics out there better save this mouthwatering recipe because I'm pretty sure you're going to love this one. The Juicy Lucy keto meatloaf is made with not one, not two, but three different kinds of cheese! Talk about cheese overload!
First, let's talk about the three kinds of cheeses we'll be using for this recipe. (1) The first cheese is probably the one you're most familiar with. I'm talking about cheddar cheese. It's a fairly mild, creamy and salty tasting cheese but the flavor gets sharper as it ages. The second type of cheese is parmesan cheese. A good quality parmesan cheese tastes savory, fruity, nutty and sharp. The aroma of parmesan is also strong. The third type of cheese we'll use for this recipe is gouda cheese. Gouda has a nutty, creamy and sweet flavor with a nice pungent aroma.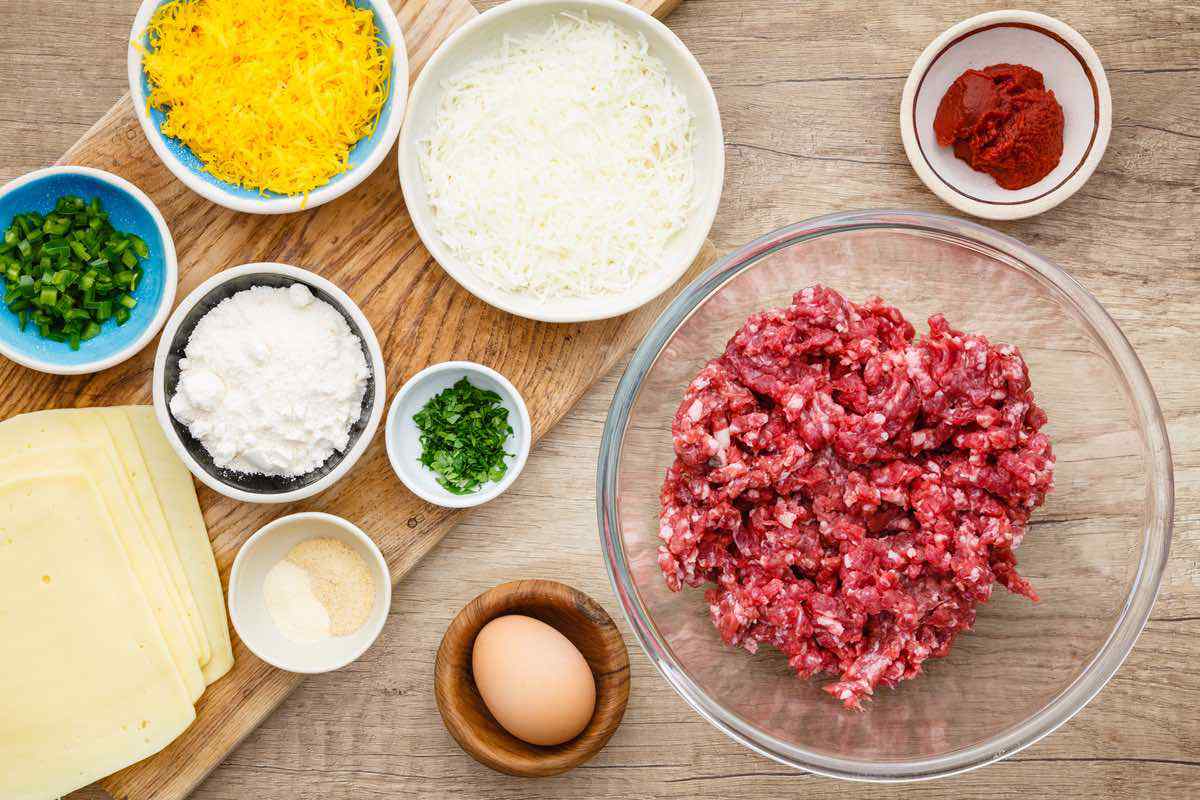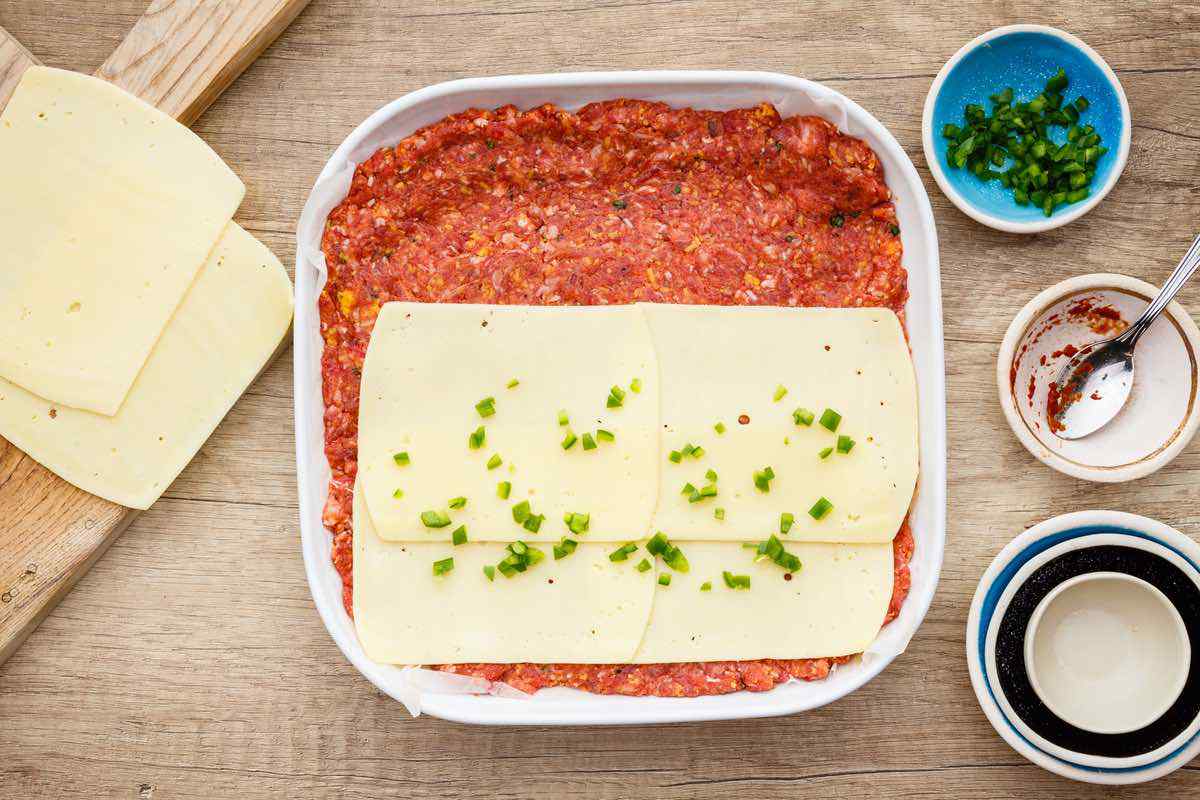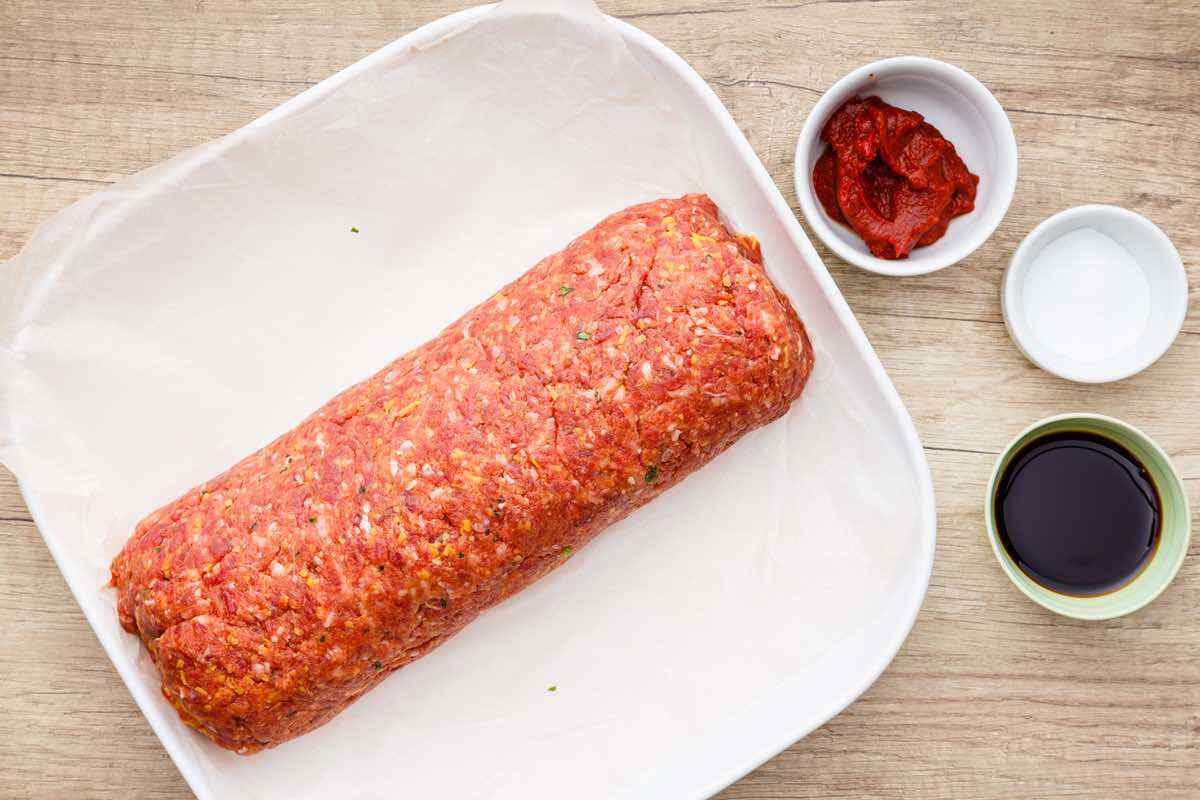 As you can see, all three kinds of chese will add different flavors, aromas and textures to your meatloaf. The jalapeño and fresh parsley will also cut through the richness of the cheeses making this a well balanced dish.
The directions for this recipe are also easy to follow. First, grab a bowl and combine the ground beef, tomato paste, onion powder, garlic powder, a large egg, coconut flour, parsley, cheddar cheese, parmesan cheese, salt and black pepper. Wash your hands well and use them to combine the ingredients well. Season it liberally; you don't want bland meatloaf, do you?
Next, all you have to do is mold your mixture into a rectangular shape on a piece of parchment paper. Top the loaf evenly with sliced gouda cheese and chopped jalapeño. After, roll up the meat starting with the short end of the rectangle shape of the loaf. Press down on the seams to seal the meat. Lastly, place the meatloaf seam side down onto a baking sheet and cover with foil. Bake for 30 minutes and brush it with glaze.
For the glaze, all you'll need are soy sauce, tomato paste, water and granulated sweetener in a bowl. Once you take the meatloaf out of the oven, make sure you let it sit for 10-15 minutes before serving. During this time, your meatloaf will continue to cook.
The Juicy Lucy meatloaf is a cheese lovers dream. It's a unique recipe that's perfect for potlucks, tailgate parties, and even birthday parties. If it were up to me though, I'd probably add some bacon bits on top just to give it a bit of crunch. Yum!
More Keto Meatloaf Recipes:
Low Carb Keto BBQ Turkey Meatloaf
Teriyaki Chicken Meatloaf with Fresh Scallions
Bacon Wrapped Keto Meatloaf with a Sweet and Sour Glaze
Classic Crockpot Keto Meatloaf for an Easy Family Meal
Print Recipe
Juicy Lucy Keto Meatloaf (Cheese Stuffed Meatloaf)
Author: Bree - KetoPots.com
Prep Time:

15 minutes

Cook Time:

50 minutes

Total Time:

1 hour 5 minutes

Yield:

4

1

x
FREE KETO RECIPES + 5-INGREDIENT KETO COOKBOOK

Make sure to sign up for free to get instant access to the 5-Ingredient Keto Cookbook, which includes my favorite 20+ keto recipes of all-time, all under 5 ingredients.
Scale
1 pound ground beef
2 tbsp tomato paste
1 tsp onion powder
½ tsp garlic powder
1 large egg
2 ½ tbsp coconut flour
1 tbsp chopped fresh parsley
½ cup shredded cheddar cheese
½ cup grated Parmesan cheese
1 jalapeno, finely chopped
7 oz sliced Gouda cheese
salt, black pepper to taste
For the glaze:
2 tbsp soy sauce
2 tbsp tomato paste
2 tbsp water
1 tsp granulated Stevia sweetener
Preheat oven to 350°F.
Line a baking sheet with parchment paper and set aside.
In a large bowl place the ground beef, tomato paste, onion powder, garlic powder, egg, coconut flour, parsley, cheddar cheese, Parmesan cheese and salt and black pepper to taste.
With clean hands, mix the ingredients until well combined.
On the parchment paper, push and pat the beef mixture into a rectangular shape.
Top evenly with gouda cheese to within 1/2 inch of edges.
Sprinkle with chopped jalapeno.
Starting on the short end of the rectangle, and using the paper to assist roll up the meat.
Pinch and press seam to seal.
Place the meatloaf, seam side down, on the prepared baking tray.
Cover with foil and bake for 30 minutes.
To make the glaze, mix all the ingredients in a bowl.
Remove the meatloaf from the oven and remove the foil.
Brush with glaze and bake for a further 20 minutes.
Remove from the oven and let stand 10 minutes before slicing.