Keto Recipes
Cauliflower Cheese Soup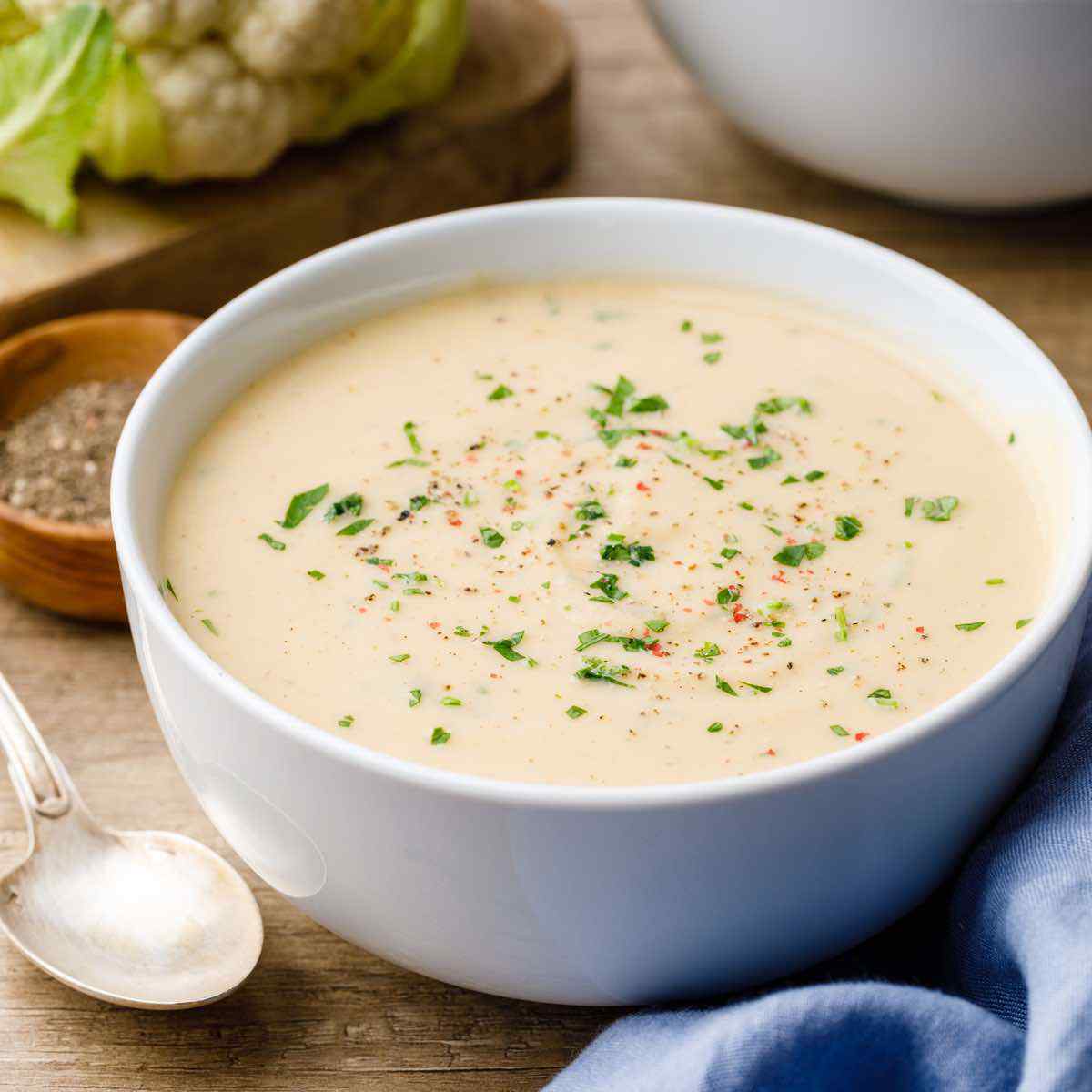 There's nothing more comforting than this cauliflower cheese soup (and it's so easy to make!).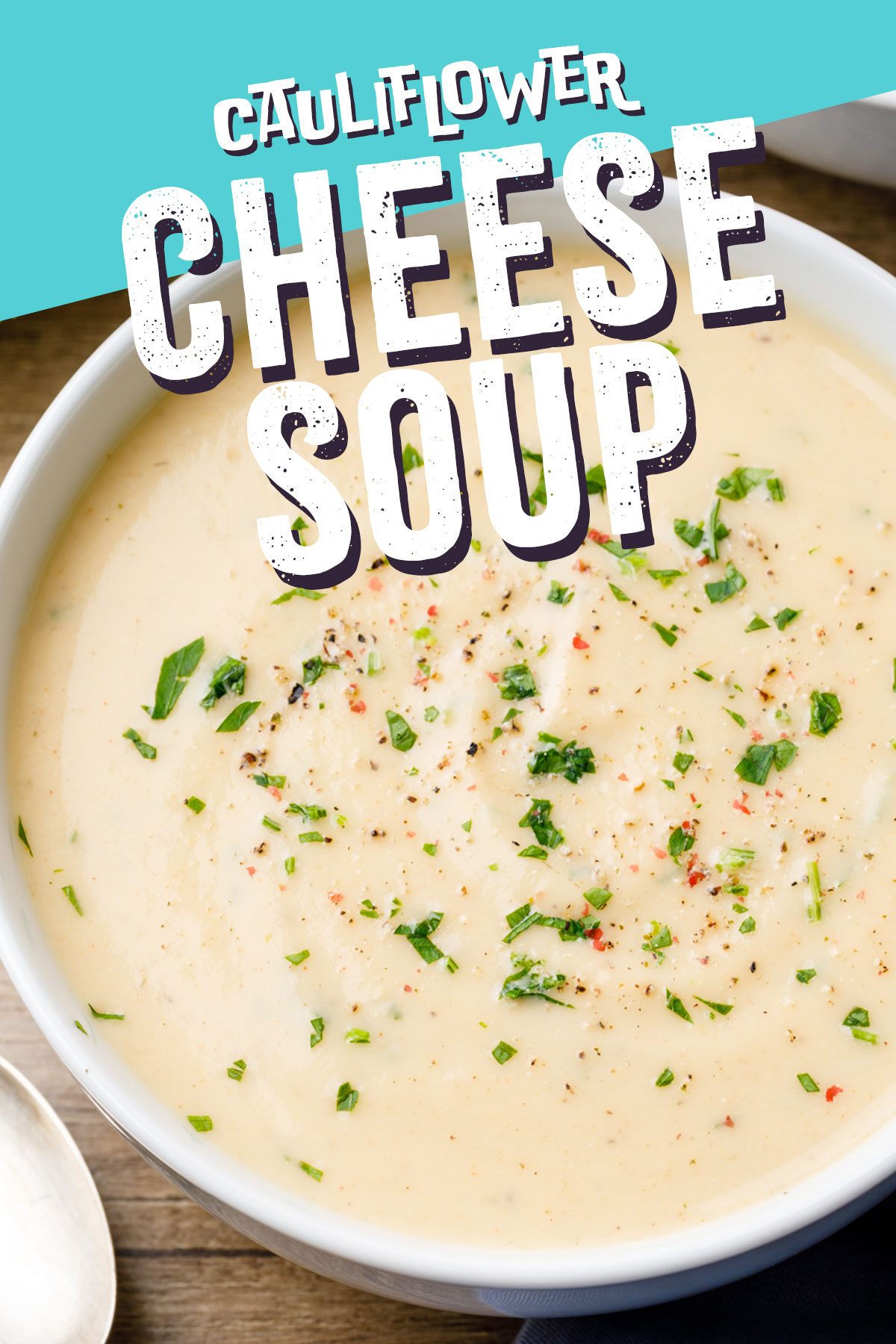 If casserole is more your thing, this cheesy twice baked cauliflower casserole is the recipe you need to make.
---
How to Make Cauliflower Cheese Soup
This recipe calls for 1 large cauliflower. Cauliflower is popular among keto dieters because of it's macronutrient composition (low in net carbs) but rich in vitamins and minerals such as vitamin K, vitamin B6, folate, potassium, manganese, magnesium, phosphorus, niacin, thiamin, and more.
Chop it up into florets so you have an easier time preparing it, otherwise you'll have a large vegetable sticking out of your pot. Amusing, but not exactly practical. Next, prepare and chop the other dry ingredients. Make sure it's chopped finely so that it cooks quickly and can be blended easily later on. Once all your ingredients are ready, it's time to turn on the heat.
Related: Cauliflower Mac and Cheese
---
In a large pot, heat a bit of olive oil over medium heat. Don't wait until it starts smoking before you add the onion and garlic. You want it hot, but you don't want to burn the oil.
The onion and garlic add tons of flavor to this dish, but they also have many health benefits as well. Both have anti-inflammatory, anti-bacterial and immunity-boosting properties that can make you feel better from the inside out.
Olive oil on the other hand, has been shown to have cardiovascular benefits in addition to keeping your veins supple.
Next, add the cauliflower and water to your pot. Leave it to cook for about 3-minutes or until the cauliflower is tender.Once the cauliflower is cooked, take it off the heat and to the side. Next, add the heavy cream and mustard. The mustard is optional, but highly recommended.
---
It just cuts through the cream in a subtle way so don't worry—your soup's not going to taste like mustard. Now you're going to want to blend your soup until it's smooth. You can use a stick blender for this right in the pot, or you can also transfer it to a blender with a glass pitcher and blend it there.
Once it's smooth, add the cheddar cheese and watch it get melty. The recipe calls for half a pound of shredded cheddar cheese, but no one will notice if you add an extra handful or two in there. I'm a little heavy-handed with cheese myself.
No one has complained so far, so I'm pretty sure you'll be in the clear, too. Finally, all that's left to do is season your soup with some salt and pepper. The more cheese you add, the less salt you'll have to add later on so keep that in mind.
Taste everything along the way so that it doesn't end up being too salty.
P.S. If you're looking for more cheesy goodness, also give this addictive beer cheese soup a try: https://ketopots.com/keto-beer-cheese-soup
---
Print