Keto Recipes
Chocolate Peanut Butter Keto Cereal (Low Carb)
There are certain combinations of food that just seem like they were always meant to go together. I'm talking about things like fish and chips, salt and pepper, bacon and eggs, etc. But I think that my very favorite combination would have to be the pairing of chocolate and peanut butter. I was especially fond of chocolate and peanut butter cereal, which is why I'm so thrilled to share this homemade keto cereal recipe that you can eat boatloads of without any guilt because it's actually healthy.
If cinnamon sugar is more your thing, give this keto cinnamon toast crunch recipe a try.
---
Keto Cereal Ingredients
The best thing about this recipe is how it basically takes what is basically dessert for breakfast and transforms it into a meal option that's 100% keto friendly.
This is made possible by some pretty smart ingredient swaps, such as using almond flour and raw cacao powder to load the cereal with high quality, heart healthy monounsaturated fatty acids.
---
These two ingredients also add modest amounts of dietary fiber, vitamins, antioxidants, and even a bit of protein into the mix as well–the perfect split for keto dieters.
The recipe also uses xanthan gum as a replacement for gluten when making the cereal, which works brilliantly. You'll also want to make sure that you're using an all natural peanut butter that's made with 100% peanuts in order to keep your carb count as low as possible.
How to Make Homemade Keto Cereal
Making homemade, low carb keto cereal is actually far easier than you think. From start to finish, this particular recipe can be made in only about 20 minutes!
You'll start out by using a small bowl and then combining your 1 ½ cups of almond flour with ⅓ cup of cacao powder and ½ teaspoon each of xanthan gum and baking powder.
---
You'll then want to use a separate bowl to cream your seven tablespoons of peanut butter together with six tablespoons of Stevia (or your preferred low carb sweetening option) before adding in one single large egg and one tablespoon of water.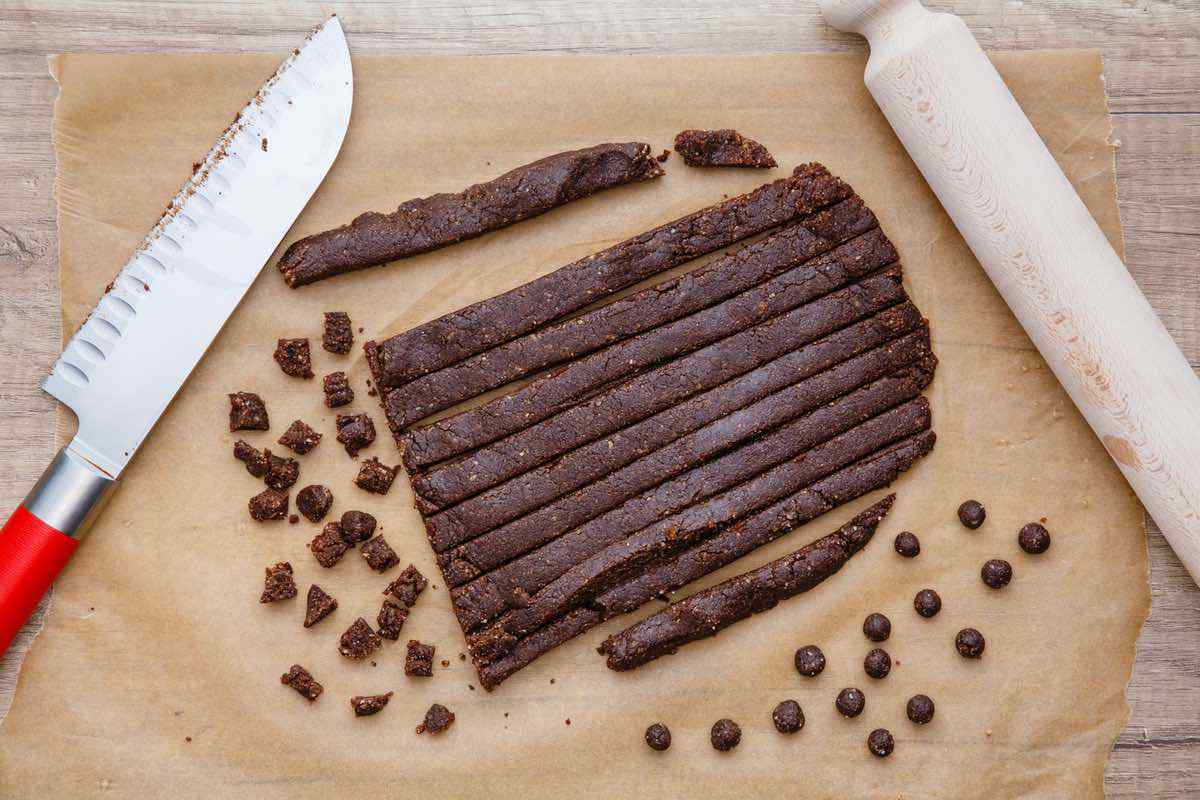 Mix everything together until it's well combined and then go ahead and add in your prepared almond flour mixture. With your dough complete, you can go ahead and wrap it with cling film and put it in the fridge for a minimum of four hours.
Tip: I like to just make the dough the night before and leave it to refrigerate overnight. That way, it's ready to go once you wake up.
---
When you're ready to cook the dough, roll it out between two parchment sheets until it's about ¼" thick and then cut it into small, cereal sized cubes. Roll each cube into a small ball and line them up evenly on a baking sheet lined with parchment paper.
You'll want to bake the cereal at 350°F for 8-12 minutes and then ensure that it cools off completely before you enjoy it.
Is Low Carb Cereal Good for You?
Yes, this particular chocolate and peanut butter keto breakfast cereal is indeed quite good for kids and adults alike.
One bowl of this cereal provides you with an abundance of heart healthy monounsaturated fats, which have been proven to help reduce your risk of cardiovascular disease. It also offers up a modest amount of protein, dietary fiber, and several other essential nutrients and antioxidants.
On top of that, thanks to the high fat content, this cereal helps to keep you feeling full for far longer than other kinds of cereal normally would, which is great for those of you who may be doing the keto diet in hopes of dropping a few unwanted pounds.
Why Did My Keto Cereal End Up Chewy?
If in case your keto cereal didn't end up crisp like we intended, don't worry–there's an easy fix. You probably just need to bake it in the oven for another minute or two. The recipe calls for 8-12 minutes but feel free to adjust as needed.
Peanut Butter Substitution
You can use any type of nut butter for this, really. Peanut butter just makes a lot of sense for me because I love peanut butter, but you could use almond butter, cashew butter, macadamia butter, or anything that has a similar texture to peanut butter.
Just make sure whatever product you're using is keto approved as some nut butters tend to have added sugars.
Rather have pancakes for breakfast? Try this low carb mini pancake cereal! It's so, so good: https://ketopots.com/mini-pancake-keto-cereal
---
Print Recipe
Chocolate Peanut Butter Keto Cereal (Low Carb)
Author: Bree
Prep Time:

10 minutes

Cook Time:

10 minutes

Total Time:

20 minutes

Yield:

8

1

x
Category:

Breakfast, Dessert, Snack

Cuisine:

American
Scale
1 ½ cups almond flour
1/3 cup cacao powder 
½ tsp xanthan gum
½ tsp baking soda
7 tbsp natural creamy peanut butter 
6 tbsp granulated Stevia or other low carb granulated sweetener 
1 egg
1 tbsp water
In a small bowl combine the almond flour, cacao powder, xanthan gum and baking soda. Set aside. 

In another bowl cream the peanut butter and sweetener. 

Add the egg and water and mix until well combined. 

Add the almond flour mixture and mix until well combined. 

Wrap the dough with cling film and refrigerate for minimum 4 hours or overnight. 

Preheat oven to 350°F. 

Roll out the dough between 2 parchment sheets until about 1/4" thick.

 

Cut into small cubes. 

Roll each cube into a ball. 

Arrange the balls onto a baking sheet lined with parchment paper.

Bake in preheated oven for 8-12 minutes or until firm to the touch. 

Remove from the oven and allow to cool completely. 

Store in an airtight container for up to 5 days.
Keywords: cereal, chocolate, peanut butter
FREE KETO RECIPES + 5-INGREDIENT KETO COOKBOOK

Make sure to sign up for free to get instant access to the 5-Ingredient Keto Cookbook, which includes my favorite 20+ keto recipes of all-time, all under 5 ingredients.