Keto Dinner
Out of This World Sheet Pan Keto Burgers (Bunless)
Burger night is very much a thing in my home because it gives the kids an opportunity to cook their own burger patties. We all like our burgers at varying stages of doneness, so we let them do their own thing. These keto burgers take no time to prepare and are absolutely satisfying when served fresh. I highly recommend this for anyone who loves burgers or meat in general.

Speaking of loving burgers, you can't go wrong with these other burger recipes on some of my favorite food blogs. They look incredible and the flavor combinations sound absolutely mouthwatering:
When it comes to burgers, the cut and quality of the meat is the most important. With good meat, you can get away with fewer ingredients because the flavor of the beef is already outstanding on its own. For this recipe, I recommend 80/20 chuck, which is actually a popular cut for burgers. The 80/20 split means that the beef is 20% fat to give your patties plenty of moisture and of course, flavor. Seasoned with salt, pepper and garlic powder, you can't go wrong.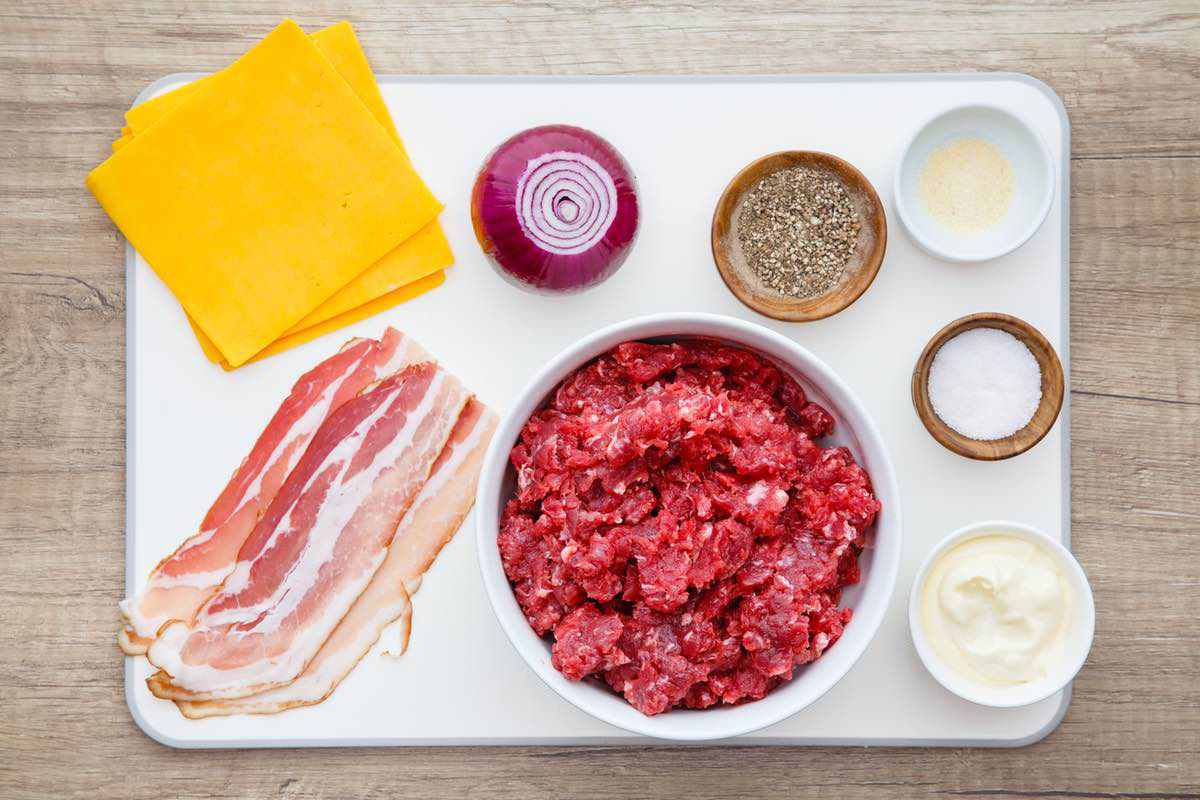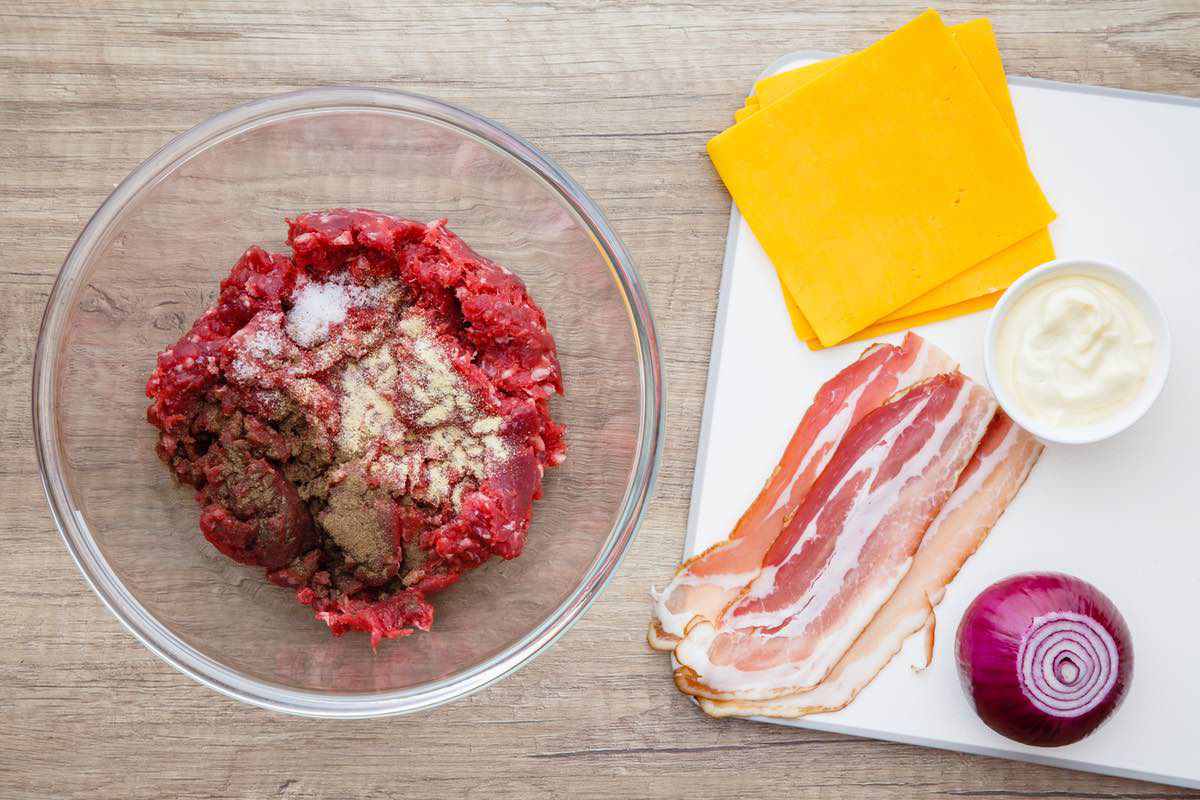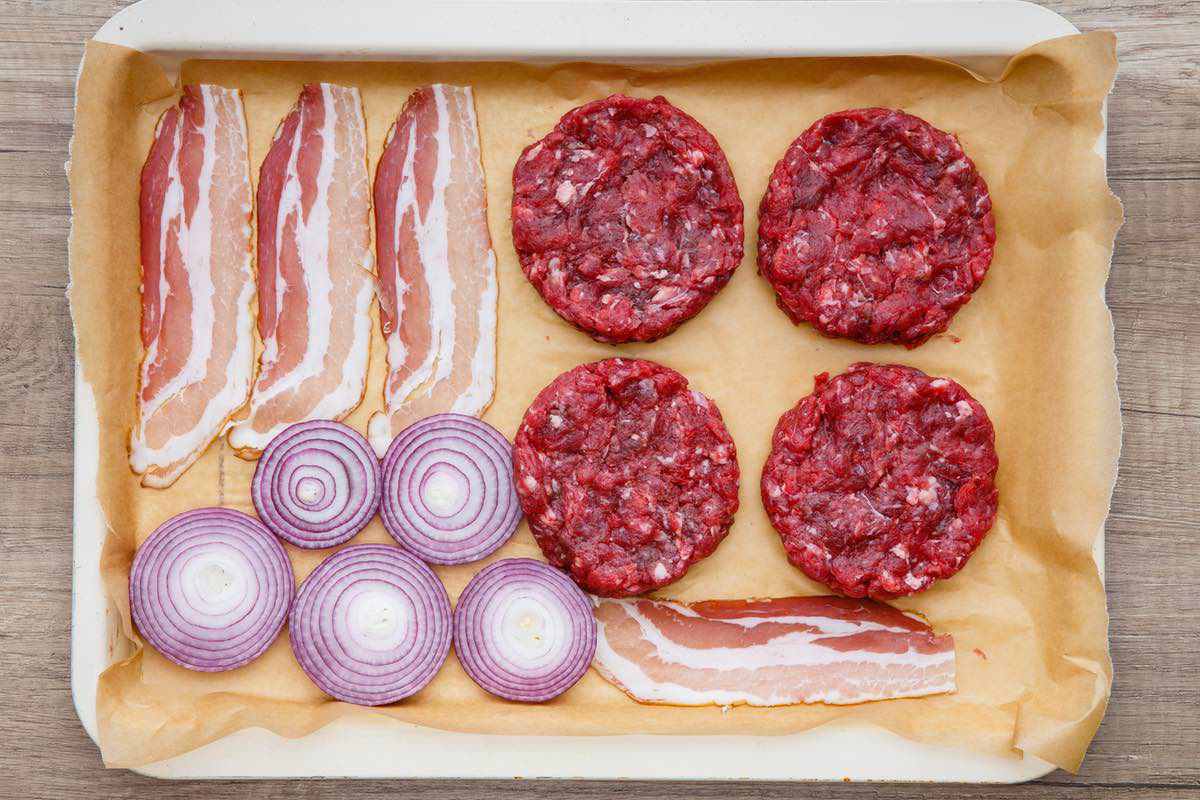 For toppings, you can more or less choose your own. The standard burger toppings are bacon, red onion, cheddar cheese, lettuce and pickles, with mayonnaise, ketchup and mustard as condiments.
This recipe makes 4 patties at roughly ¼ lb. each, so if you're serving smaller kids, you could make ⅛ lb. patties instead. Wrapping these burger patties in lettuce leaves puts a healthier twist on the traditional burger, without sacrificing flavor and texture of the meat.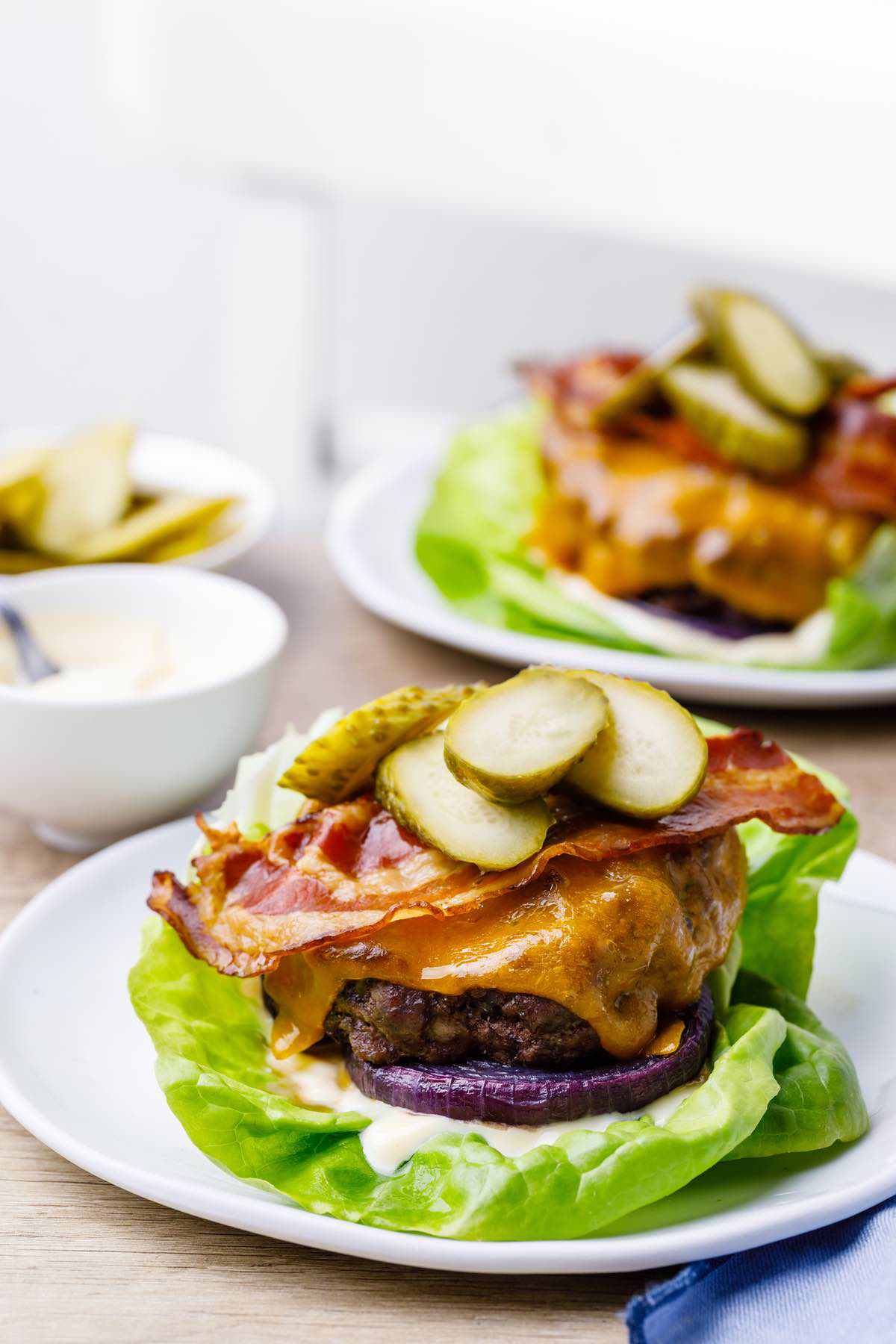 Can I Use Another Cut of Beef?
Yes, you could use your preferred cut of beef. The recipe calls for 80/20 chuck which is what I personally prefer for burgers because it has great flavor and adequate fat content for a juicy patty.
How to Check the Doneness of Your Burger
To test your burger patty's doneness, insert a meat thermometer through the side and into the center. The internal temperature should be anywhere between 145 to 160 degrees Fahrenheit. The higher the temperature, the less pink it will be in the center.
Should the Burger Rest After Cooking?
Some people choose to let their burger patties rest after cooking, much like they would with a steak. This helps lock in the juices in the meat, sealing in moisture and flavor. However, for this recipe, you can serve it immediately after cooking while it's still warm.
Print Recipe
Out of This World Sheet Pan Keto Burgers (Bunless)
Author:
Prep Time:

10 minutes

Cook Time:

20 minutes

Total Time:

30 minutes

Yield:

4

1

x
Scale
For the burgers: 
1 pound ground beef (80/20 chuck is best)
¾ tsp salt 
¼ teaspoon ground black pepper
½ teaspoon garlic powder
For the toppings:
4 slices raw bacon
1 small red onion, cut into ¼ thick slices 
4 slices Cheddar cheese
¼ cup mayonnaise
¼ cup sliced pickles 
lettuce leaves
Preheat oven to 425°F. 

Line a baking sheet with parchment paper and set aside. 

Add the ground beef, salt, black pepper and garlic powder to a bowl and mix to combine. 

Form into 4 patties and place on the prepared baking sheet. 

Place the bacon and onion slices on the same baking sheet.

Bake in preheated oven for 18 minutes. 

Remove the baking sheet from the oven, top the burgers with cheese and return to the oven. 

Bake for 1 or 2 more minutes. 

To serve, dollop the mayonnaise onto lettuce leaves and top with onion slice, patty, bacon and sliced pickles.  Serve immediately.
More Easy Keto Dinner Ideas: