Keto Recipes
Healing Bone Broth Keto Chicken Soup (For Joint Pain and Gut Health)
I'm so excited to share this keto recipe today with all of you. It's very quickly become one of my new go to meals whenever I'm feeling a bit run down or under the weather. The recipe is for a healing bone broth keto chicken soup that's chock full of meat and healthy veggies. It's truly one of the most comforting soups that I've ever tried. It's especially great for anyone who is following a keto diet. So you're aware, it can be a little tricky making sure that you stay properly hydrated when cutting out carbs. Bone broth is a fantastic way to make sure that you're replenishing your electrolytes when on a keto diet, and this soup is the best way that I can think of to enjoy it.
Bone Broth is Full of Vitamins and Minerals
You're going to have to do a bit of prep work when making this bone broth soup. The first step is to heat your olive oil in a large pot over a medium heat. As always, make sure that you're using olive oil instead of vegetable oil; it's much healthier for you. Next, you'll be adding in your onion and cooking for five minutes and then mixing in the garlic cloves and cooking for an additional 30 seconds. The addition of garlic and onion definitely get this recipe off to a great start as far as adding a ton of flavor goes. More importantly though, they each contain allicin, the compound responsible for giving garlic and onions their potent flavor and health boosting properties, such as lowering your risk of cancer. (1)
Add Protein and Other Vegetables
You can then add your chicken breast cubes and cook them until they are no longer pink. With that done, go ahead and add in your veggies; mix in the bell peppers, celery, and carrots. This mix of vegetables helps to add in even more essential vitamins, minerals, and antioxidants to the soup. The only thing to keep an eye on when making this is your total daily carb intake. Feel free to add or remove certain ingredients as necessary if you're trying to stay in strict ketosis.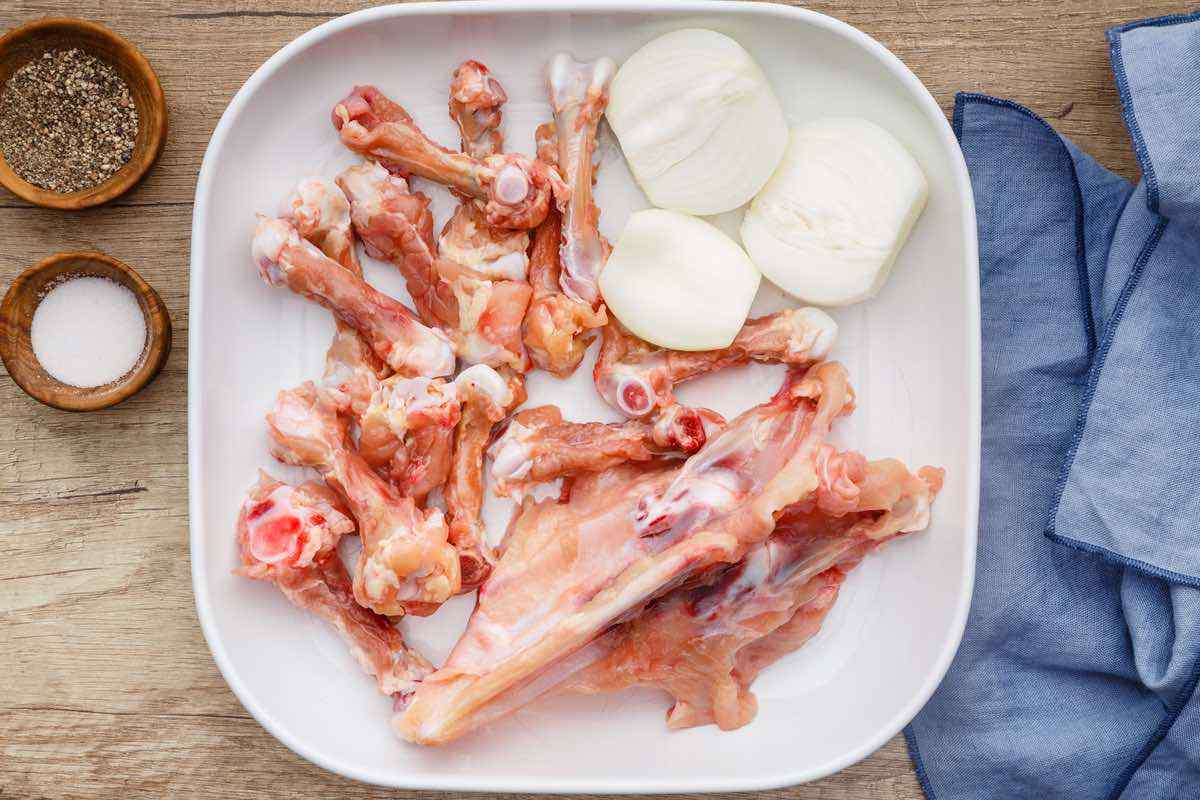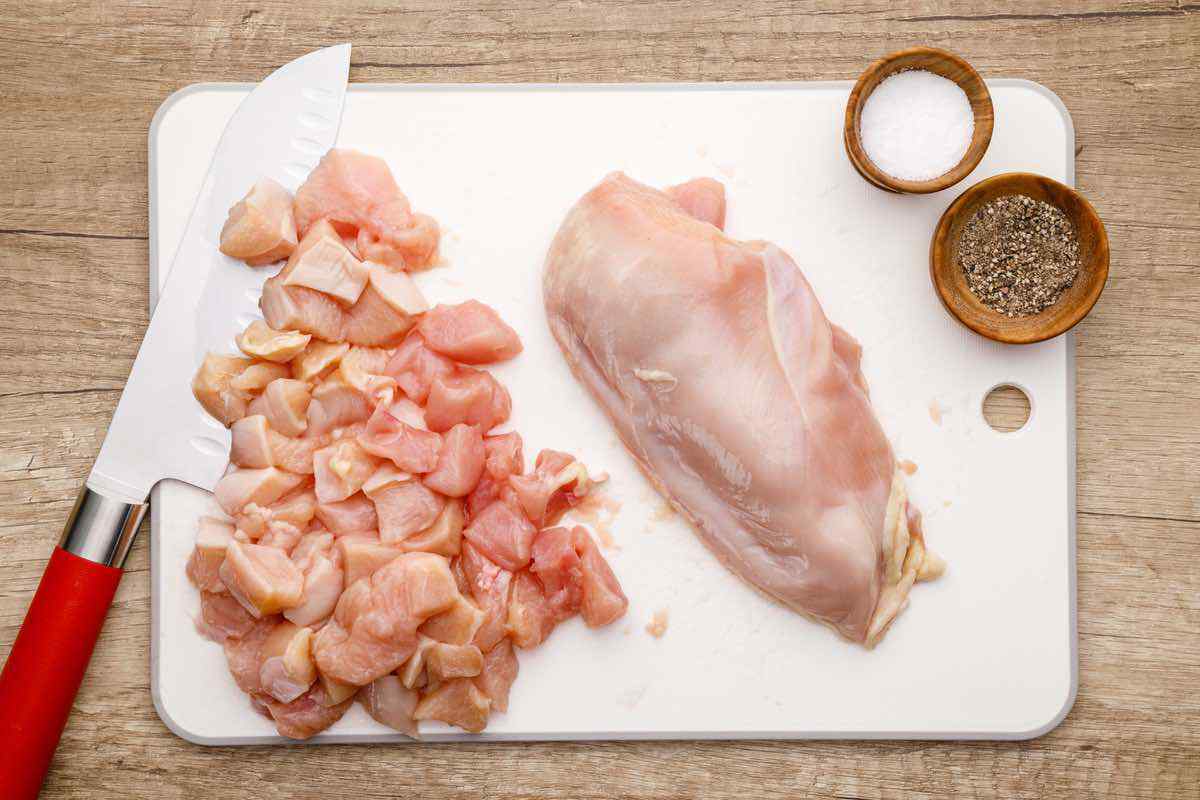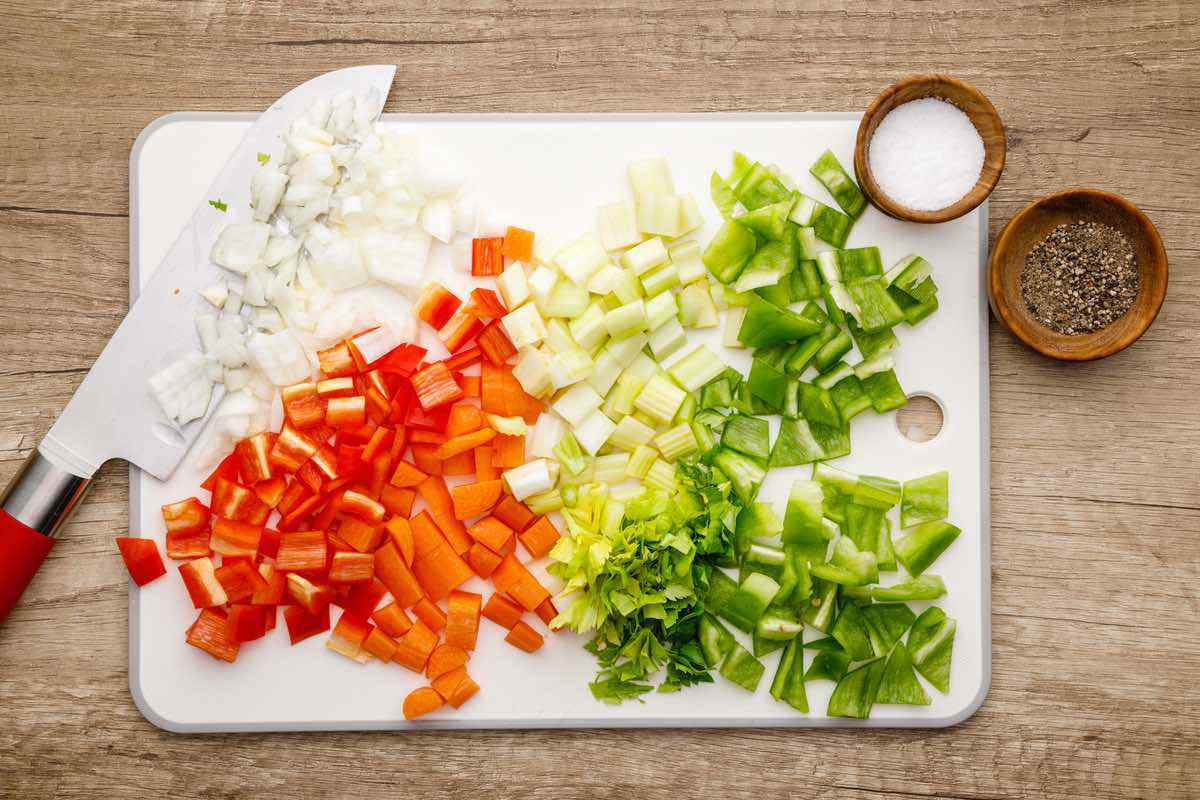 Next, add in the four cups of bone broth along with two cups of water. As I mentioned earlier, bone broth is fantastic for keto dieters who are just starting to eliminate carbs in particular due to its high mineral content that can help your body replenish lost electrolytes. When first eliminating carbs, it's extremely common for many people to lose a lot of water weight, which can lead to dehydration. By adding both water and bone broth into this soup, you can keep yourself hydrated in an incredibly tasty way.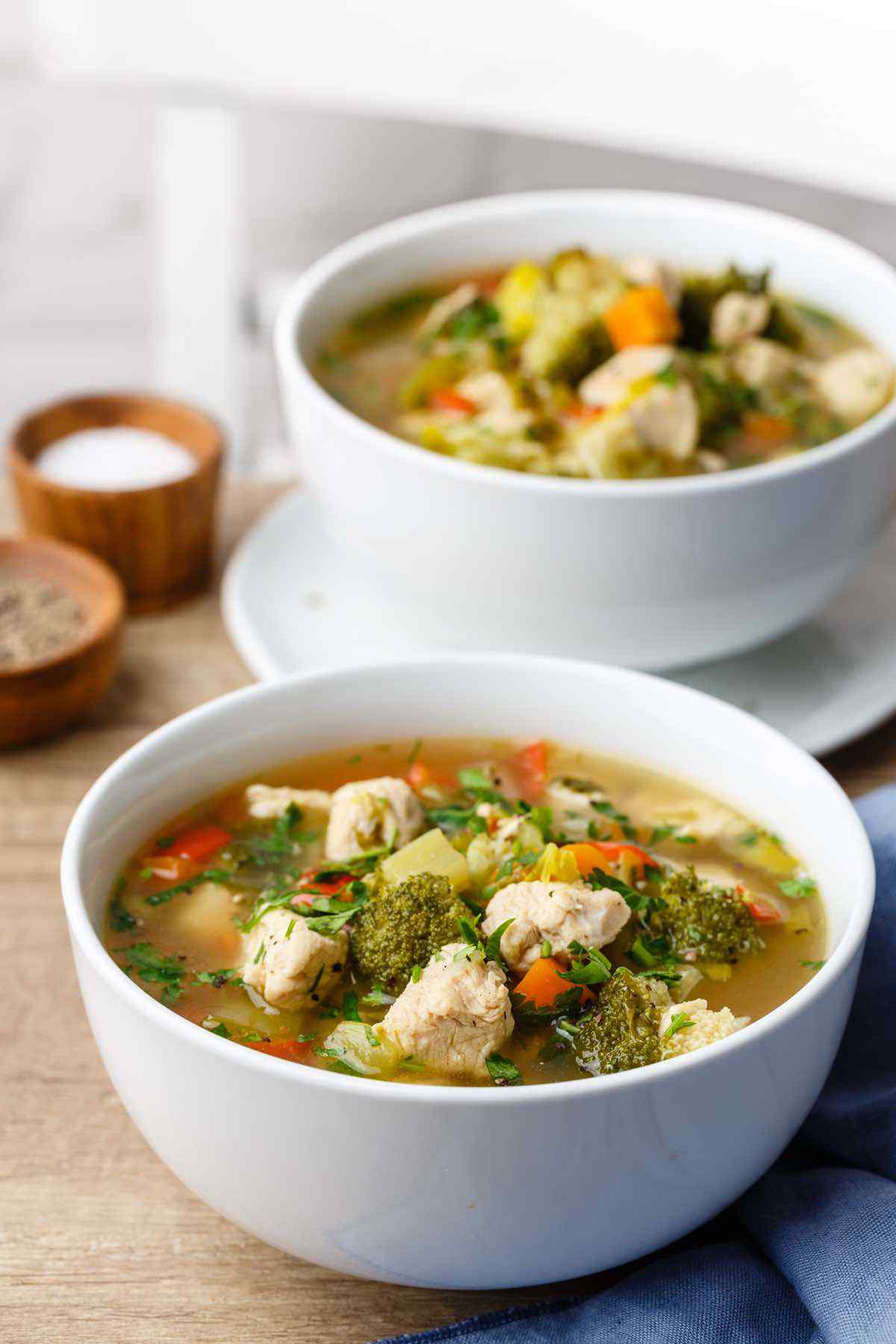 With that done, you're going to want to add your broccoli florets into the soup next. These green veggies help this "healing" chicken soup recipe to really earn its name, as they're an excellent nutrient-dense food that is packed full of antioxidant and anticancer properties. (2) Leave the soup to cook for 10 minutes before finally adding in the chopped parsley and seasoning with a bit of salt and pepper.
This is definitely one of the most hearty and comforting keto soup recipes that I've found so far. What it lacks in fat content it more than makes up for by offering plenty of protein, electrolyte replenishing bone broth, and healthy veggies. Again though, it bears repeating that if you're trying to keep your body in ketosis, you'll want to keep an eye on the carb content in this recipe. Feel free to experiment by either removing certain ingredients like the carrots or even adding in more low carb green veggie options if you'd like.
More Keto Chicken Recipes:
Creamy Avocado Keto Chicken Salad (Ridiculously Good)
Crispy, Crunchy Keto Fried Chicken (This is the Best)
Print Recipe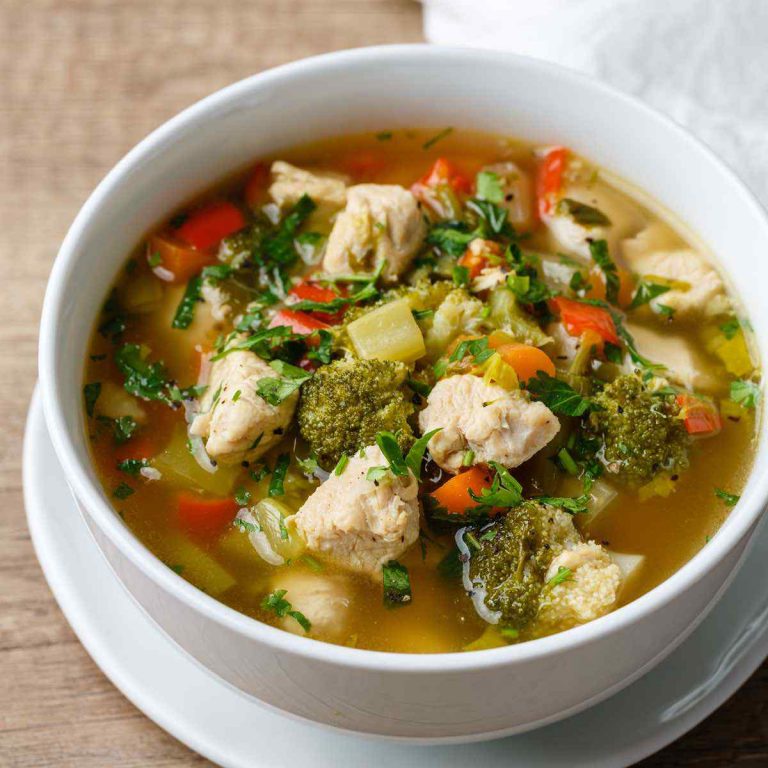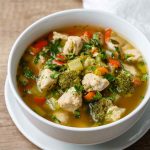 Healing Bone Broth Keto Chicken Soup (For Joint Pain and Gut Health)
Author:
Prep Time:

15 minutes

Cook Time:

40 minutes

Total Time:

55 minutes

Yield:

4

1

x
FREE KETO RECIPES + 5-INGREDIENT KETO COOKBOOK

Make sure to sign up for free to get instant access to the 5-Ingredient Keto Cookbook, which includes my favorite 20+ keto recipes of all-time, all under 5 ingredients.
Scale
1 ½ pound skinless boneless chicken breasts, cut into ½ inch cubes
1 small onion, chopped
1 garlic clove, minced
½ green bell pepper, cubed
½ red bell pepper, cubed
2 medium carrots, diced
1 large stalk celery, diced
4 cups bone broth
2 cups broccoli florets
salt, black pepper to taste
¼ cup chopped parsley
Heat the olive oil in a large pot over medium heat.
Add the onion and cook for 5 minutes.
Add the garlic and cook for 30 seconds.
Add the chicken and cook until no longer pink.
Add the celery, carrots and peppers and cook for 2-3 minutes.
Add the bone broth and 2 cups of water and bring to a boil.
Reduce the heat, cover with a lid and simmer for 25-30 minutes.
Add the broccoli florets and cook for 10 minutes.
Add the parsley, season to taste with salt and black pepper and serve.