Keto Recipes
Crave-worthy Keto Big Mac Casserole
You'll never miss McDonalds again once you try this crave-worthy recipe for making a keto Big Mac casserole. It delivers that classic Big Mac taste that you know and love in a 100% keto-friendly package that you can enjoy guilt-free.

How to Make a Keto Big Mac Casserole
Here's everything that you'll need to know in order to make both the Big Mac casserole as well as the keto-friendly Big Mac sauce (if you're looking for something a little lighter, maybe try our Keto Big Mac Salad Bowl?):
Preheat the oven. Preheat your oven to 350℉.
Prepare the cooking skillet. Add the olive oil to a large skillet and heat over medium heat.
Cook the garlic. Add the garlic and cook for 30 seconds. Once the garlic has softened, you can add the beef. Cook until the beef is no longer pink.
Add the remaining ingredients. Add the cream cheese, sugar-free ketchup, yellow mustard, and Worcestershire sauce and stir to combine.
Transfer. Transfer the mixture to a baking dish.
Prepare the egg mixture. Use a bowl to combine the eggs, heavy cream, and hot sauce. Pour the egg mixture over top of the beef.
Sprinkle. Sprinkle it with shredded cheddar cheese. Use an extra serving of cheese if you love cheese!
Bake. Bake the casserole in the preheated oven for 30 minutes.
Prepare the Big Mac sauce. Add the mayonnaise, sugar-free ketchup, yellow mustard, diced pickles, white vinegar, onion powder, and paprika to a bowl and mix to combine.
Finish it off. Remove the casserole from the oven and top with the Big Mac sauce, shredded iceberg lettuce, diced onion, sliced pickles, and sesame seeds.
Serve. Serve warm.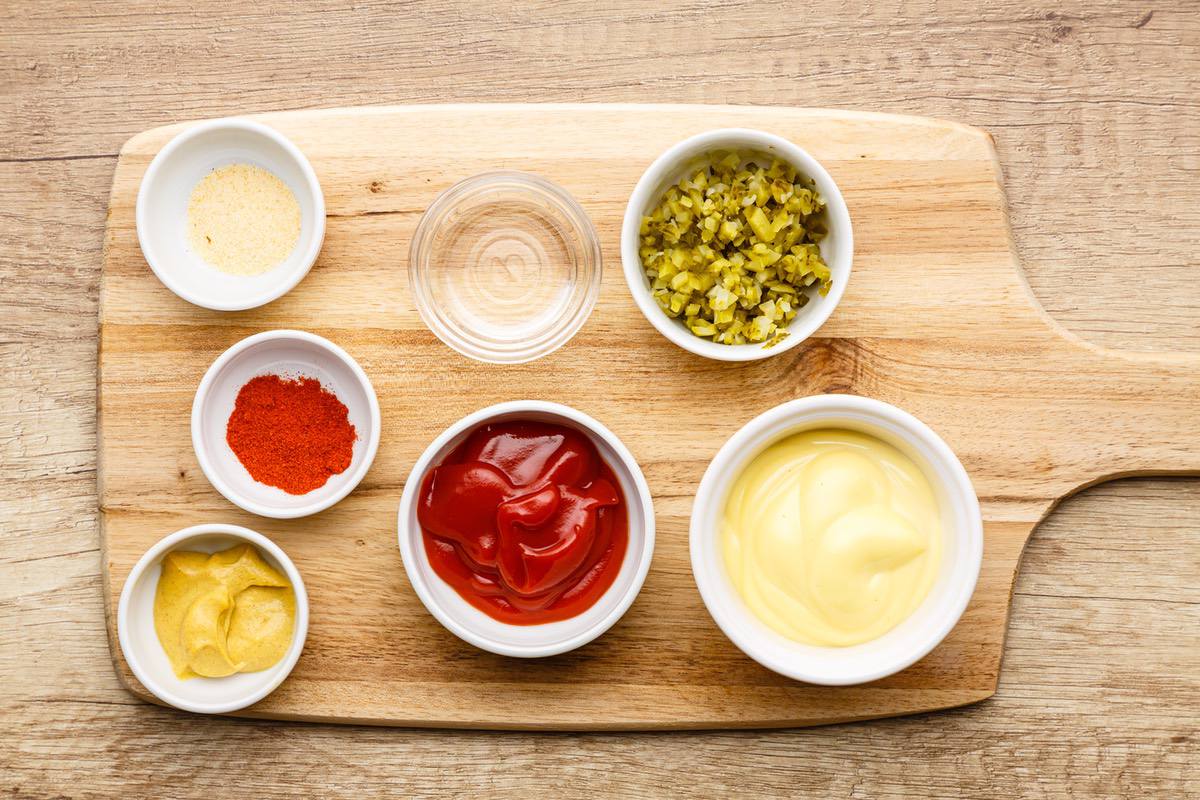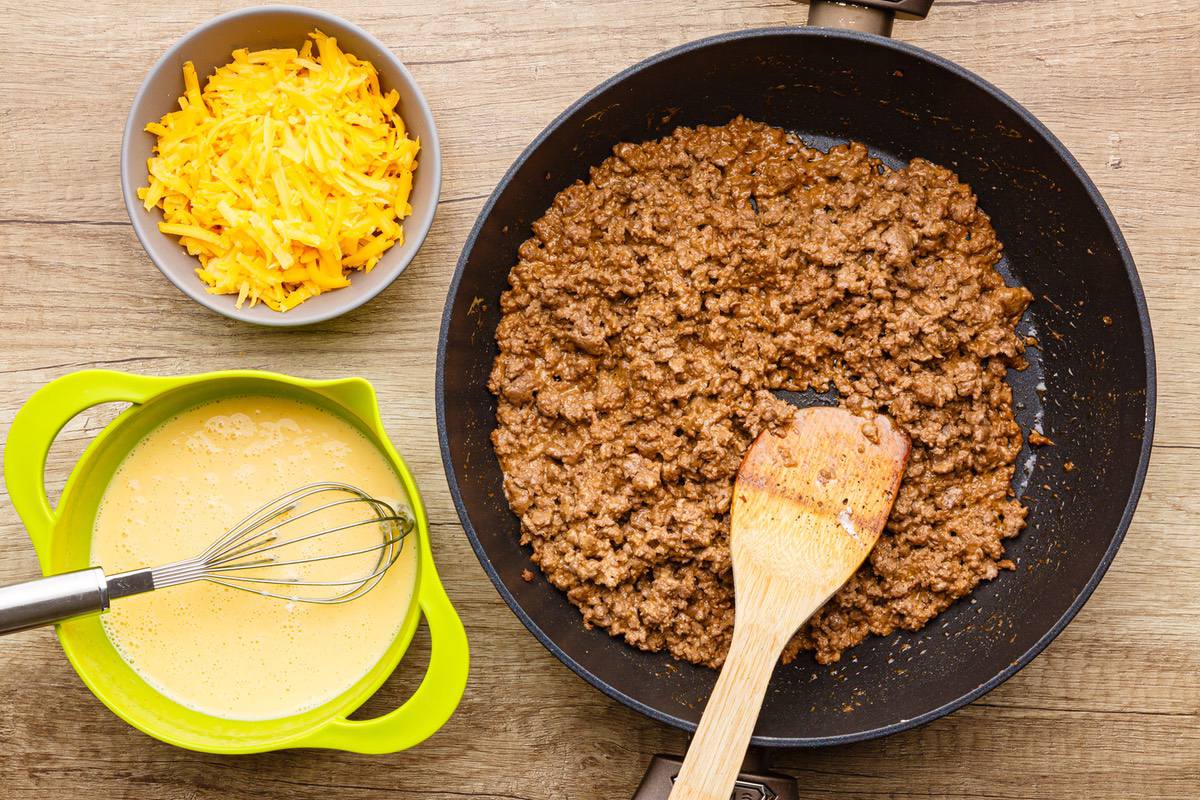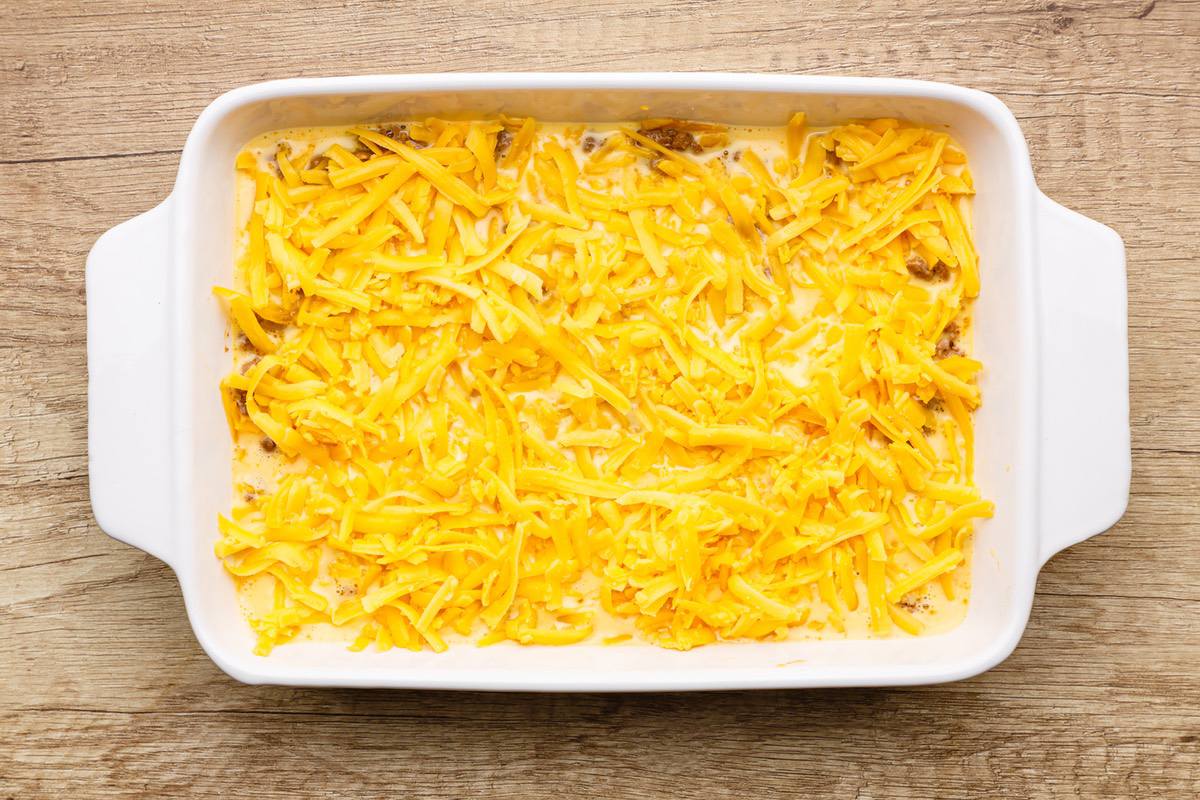 2 Reasons Why This Keto Casserole is Actually Good for You
This probably won't surprise any of our readers but this keto Big Mac casserole is far healthier for you than the original fast food restaurant version. Here are 2 impressive reasons why:
No trans fat. The most obvious reason why this recipe is better than the original version is the fact that it's free of harmful dietary trans fat, which has been linked with inflammation and disease… Instead, you'll be using olive oil, a staple of the Mediterranean diet, which is widely known for its cardioprotective benefits. (1)(2)
Real, whole food ingredients. Carrying on from the above point, this recipe uses nothing but real, whole food ingredients so you know exactly what's going into your meals. Using keto approved ingredients also means that this casserole is chock full of protein, quality fats, and essential vitamins, minerals, and antioxidants as well.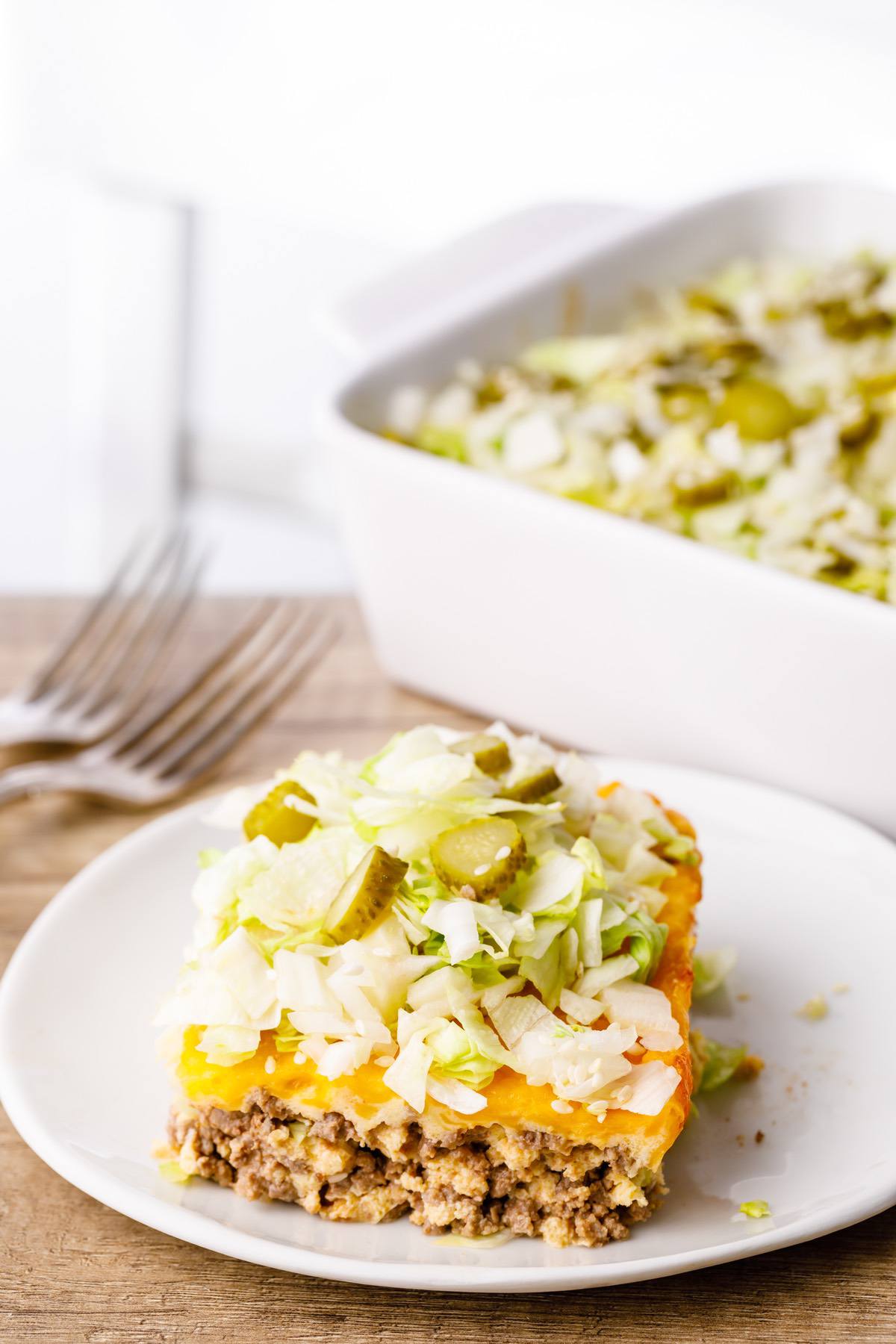 How to Store Your Keto Big Mac Casserole Leftovers for Later
The very best way to store this keto casserole is to keep it sealed up tightly inside of an airtight container in the fridge. You'll be able to keep your casserole stored in the fridge like this for up to 6 days.
I wouldn't recommend freezing it due to the mixture of ingredients used like mayonnaise, cheese, and others that can cause a loss of texture when reheating the casserole. With that being said, if you still want to freeze it, it can keep for up to 2-3 months in the freezer as long as you follow the same storage guidelines mentioned above.
Best Way to Reheat Keto Big Mac Casserole
I usually prefer to reheat all of my keto casserole dishes in the oven at 350℉ for 35-45 minutes or so. You can also opt to microwave individual serving sizes for about 3 minutes.
(You may also like: Keto Big Mac Salad)
Print Recipe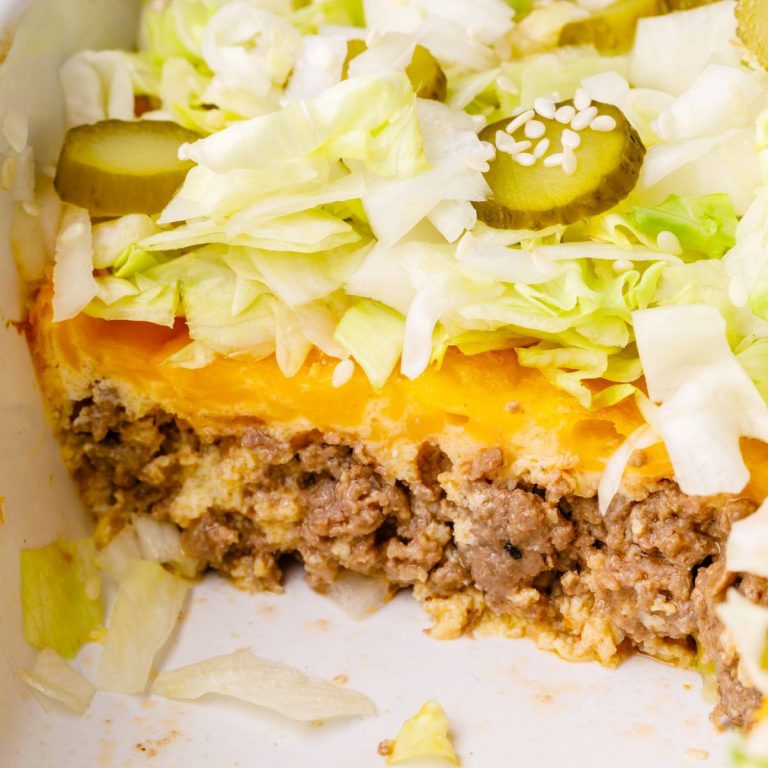 Crave-worthy Keto Big Mac Casserole
Author: Bree
Prep Time:

15 minutes

Cook Time:

40 minutes

Total Time:

55 minutes

Yield:

8

1

x
FREE KETO RECIPES + 5-INGREDIENT KETO COOKBOOK

Make sure to sign up for free to get instant access to the 5-Ingredient Keto Cookbook, which includes my favorite 20+ keto recipes of all-time, all under 5 ingredients.
Scale
For the casserole: 
1 tbsp

olive oil 

1 ½

pounds ground beef

1

clove garlic

4 tbsp

cream cheese

2 tbsp

sugar-free ketchup

1 tbsp

yellow mustard

1 tbsp

Worcestershire sauce

4

large eggs

¼ cup

heavy cream

1 tsp

hot sauce

4 ounces

shredded cheddar

salt and black pepper to taste 
For the sauce: 
½ cup

mayonnaise 

2 tbsp

sugar-free ketchup 

2 tbsp

diced pickles 

2 tsp

yellow mustard 

2 tsp

white vinegar 

½ tsp

onion powder 

½ tsp

paprika 
For the topping: 
1 cup

shredded iceberg 

1

–

2

pickles, sliced 

½

small onion, diced 

1 tsp

sesame seeds    
To make the casserole, preheat oven to 350ºF.

In a large skillet, heat the oil over medium heat. 

Add the garlic and cook for 30 seconds. 

Add the beef and cook until no longer pink. 

Add the cream cheese, ketchup, mustard, Worcestershire sauce and stir to combine. 

Transfer the mixture to a baking dish. 

In a bowl combine the eggs, hot sauce and heavy cream. 

Pour the mixture over the beef. 

Sprinkle with shredded Cheddar. 

Bake in preheated oven for 30 minutes. 

To make the sauce, in a bowl combine all the ingredients. 

Remove the casserole for the oven. 

Top with sauce, shredded iceberg, diced onion, pickles and sesame seeds.