Keto Recipes
Beer Cheese Soup (Low Carb)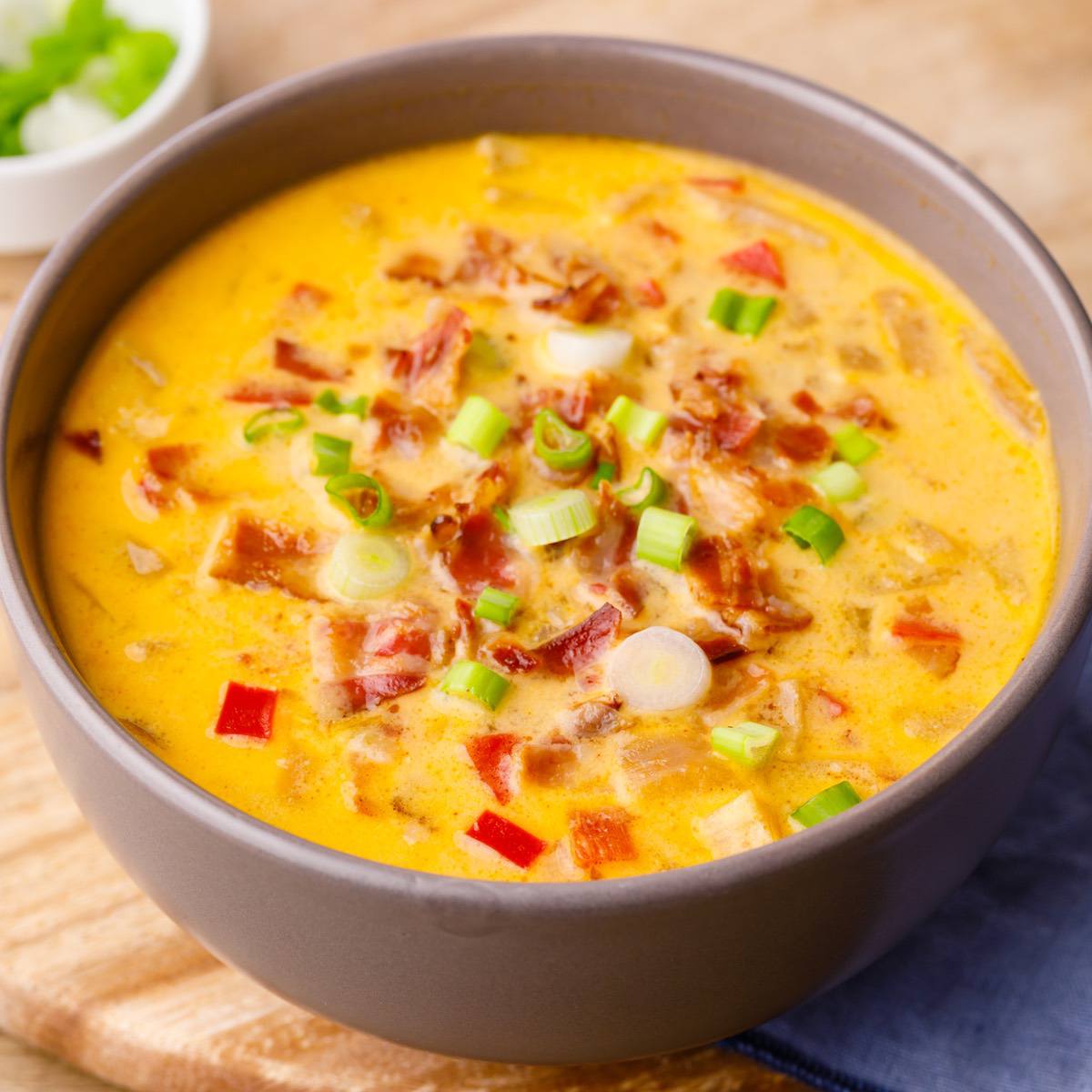 This low carb keto beer cheese soup that will absolutely blow your mind! Decadent, cheesy and so, so good.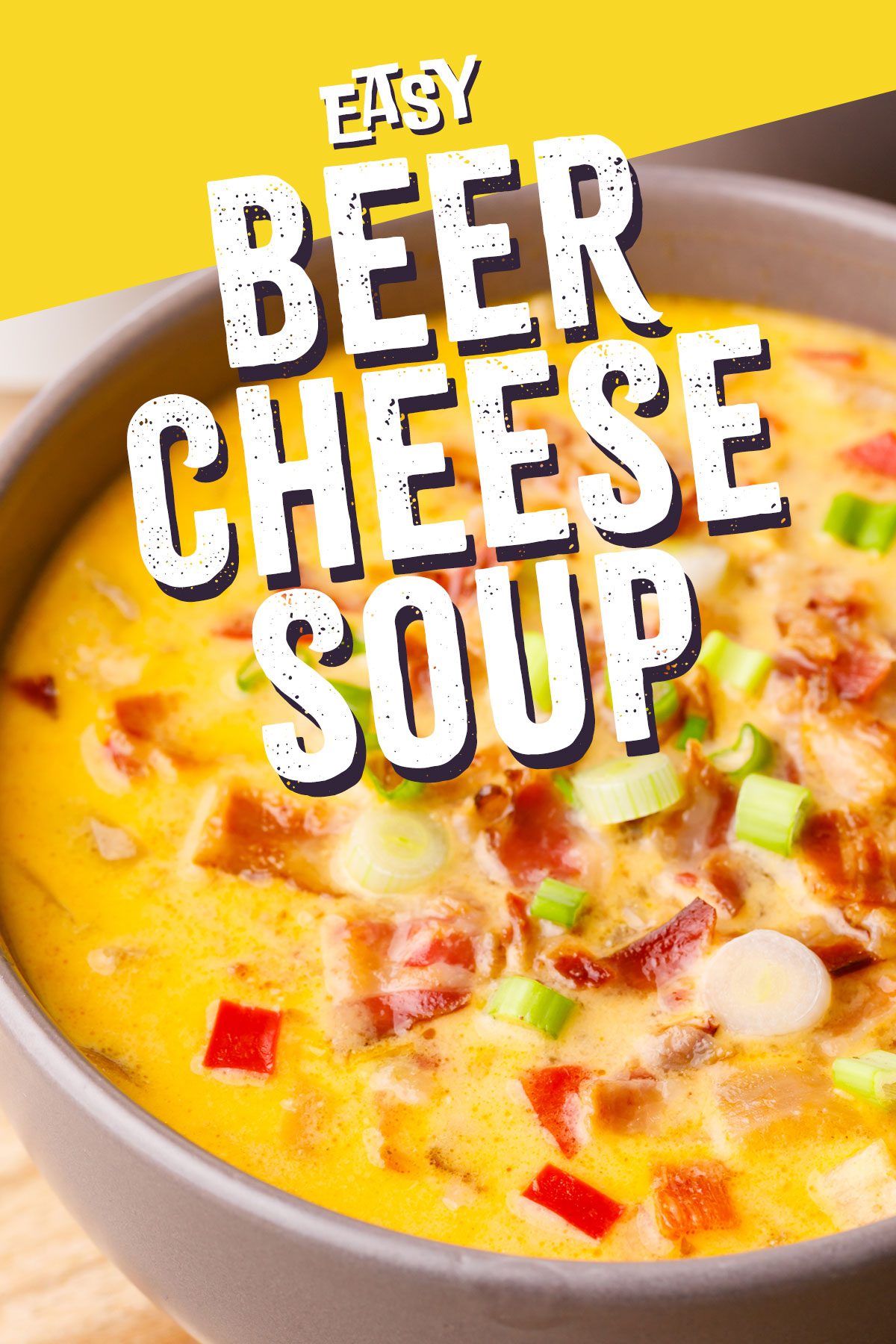 Feeling cheesy? Some other great options for cheesy (and creamy) soups are this cauliflower cheese soup and this broccoli cheese soup.
Or if you're looking for the perfect thing to dip into your beer cheese soup, these homemade soft pretzels are to-die-for.
---
How to Make Beer Cheese Soup
It should take you less than 30 minutes to make this mind blowing low carb beer cheese soup from scratch thanks to this easy to follow recipe:
Melt the butter. Add the butter to a large pot and melt over medium heat.
Cook the onion and bell pepper. Add a diced small onion and diced medium red bell pepper and cook for 5 minutes.
Cook the garlic. Add the garlic for 30 seconds.
Add in more ingredients. Add the cream cheese, Dijon mustard, soy sauce, and paprika.
Stir. Stir the mixture until it is smooth.
Add the beer and chicken broth. Add in the non-alcoholic beer and chicken broth and whisk until smooth.
Boil. Bring to a boil before reducing the heat to low.
Add the cheese. Add the shredded Cheddar cheese, stirring until melted.
Serve. Serve the beer cheese soup along with crumbled bacon and sliced green onion.
Related: Cauliflower Cheese Soup
---
2 Tips for Making the Best Keto Soups
Here are a few of our top tips for making the very best keto approved soups:
Don't forget the protein and fat sources. Many people unfortunately shy away from soup recipes because they mistakenly think they aren't satiating enough. That's exactly why it's so important to include plenty of keto approved ingredients that provide protein and dietary fat.
Use a variety of low carb veggies. It's also essential to include plenty of low carb vegetables as part of your keto diet plan. Make sure you're eating plenty of healthy greens in particular, as they'll provide you with plenty of essential vitamins, minerals, fiber, and antioxidants.
---
Can I Freeze This Keto Beer Cheese Soup?
Unfortunately, I can't recommend freezing any soup recipe that uses any type of cheese as an ingredient.
Soups that include dairy products are more likely to lose their deliciously creamy texture after the freezing and thawing out process; it typically ends up separating or becoming slightly grainy, which can be off-putting for some folks.
In the event that you do have leftovers for this beer cheese soup, I would recommend simply keeping it sealed tightly inside of an airtight container in the fridge. This soup recipe will keep for up to 3-4 days when stored like this.
P.S. If you're in the mood for something just as cheesy, but with a different twist, you should also try this addictive (and craveable) cheeseburger soup:
---
Print