Keto Recipes
Chewy Low Carb Keto Everything Bagels (try these!)
Bagels are notorious for being carb bombs, so needless to say, ever since I switched to the keto diet, I haven't been able to have any. I'm not one to give up though, so that's exactly how these keto bagels were born. You can thank me later!
Keto Bagels Are Finally Here!
That's right, folks. If you're anything like me and you were quite sad to give up your bagel-eating habits, you've come to the right place. I tried to make the best keto-friendly bagel out there and while it's not exactly the same as its carbohydrate-laden counterpart, it definitely hits the spot.
The best part about this is how tasty it is even on its own. That's because I use plenty of seasonings to give it that savory flavor that goes well with my favorite deli meats. I love salami, prosciutto, or even smoked salmon with this!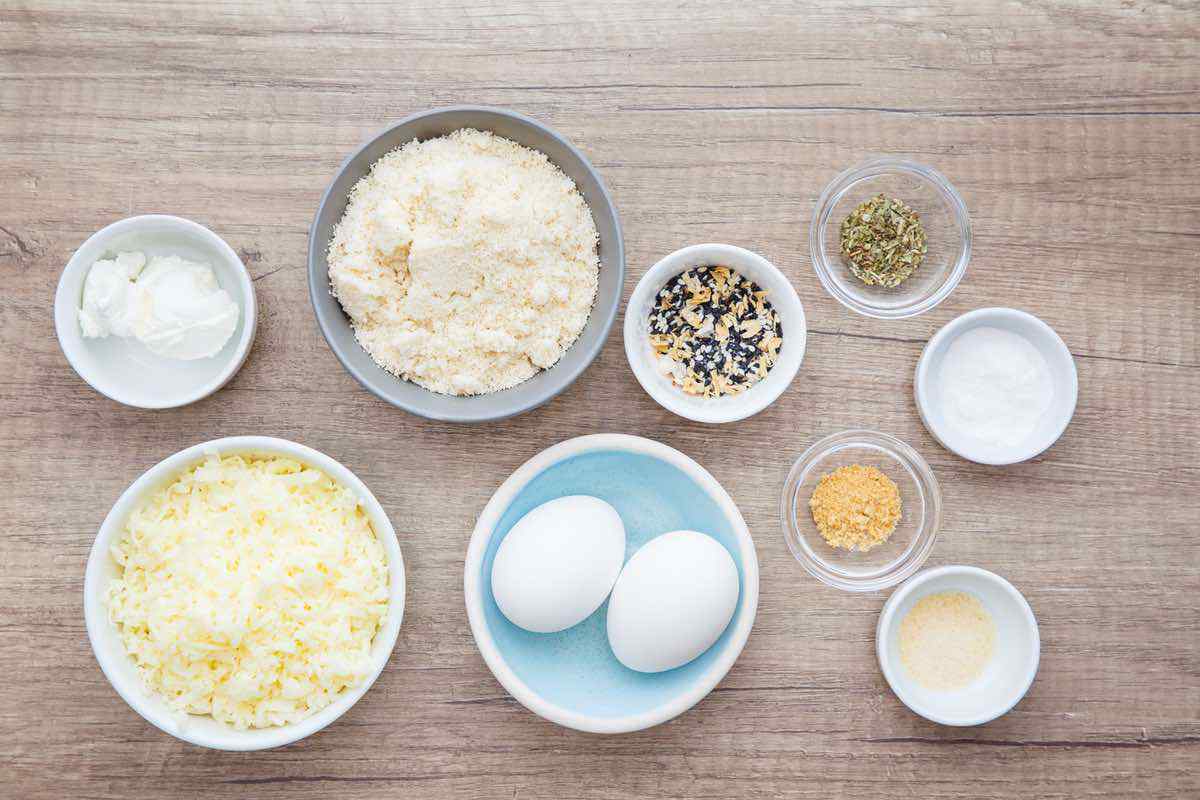 You'll first start with your mozzarella and cream cheese. Pop them in the microwave for about a minute or until they've melted into each other. This alone gets me so excited for what's to come. After all, who doesn't like cheese?
Next you'll be adding the eggs and then of course the dry ingredients. Mix them all together until everything is well incorporated. You don't want pockets of onion powder or garlic powder hidden away.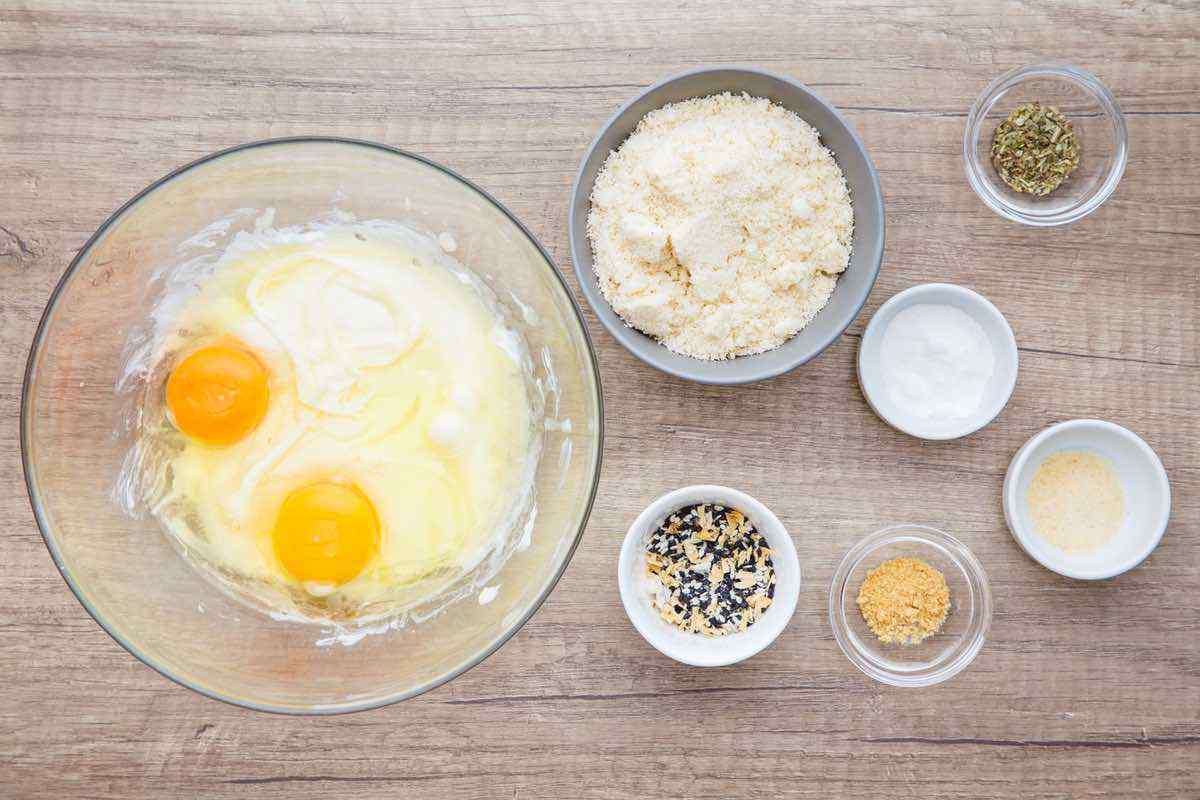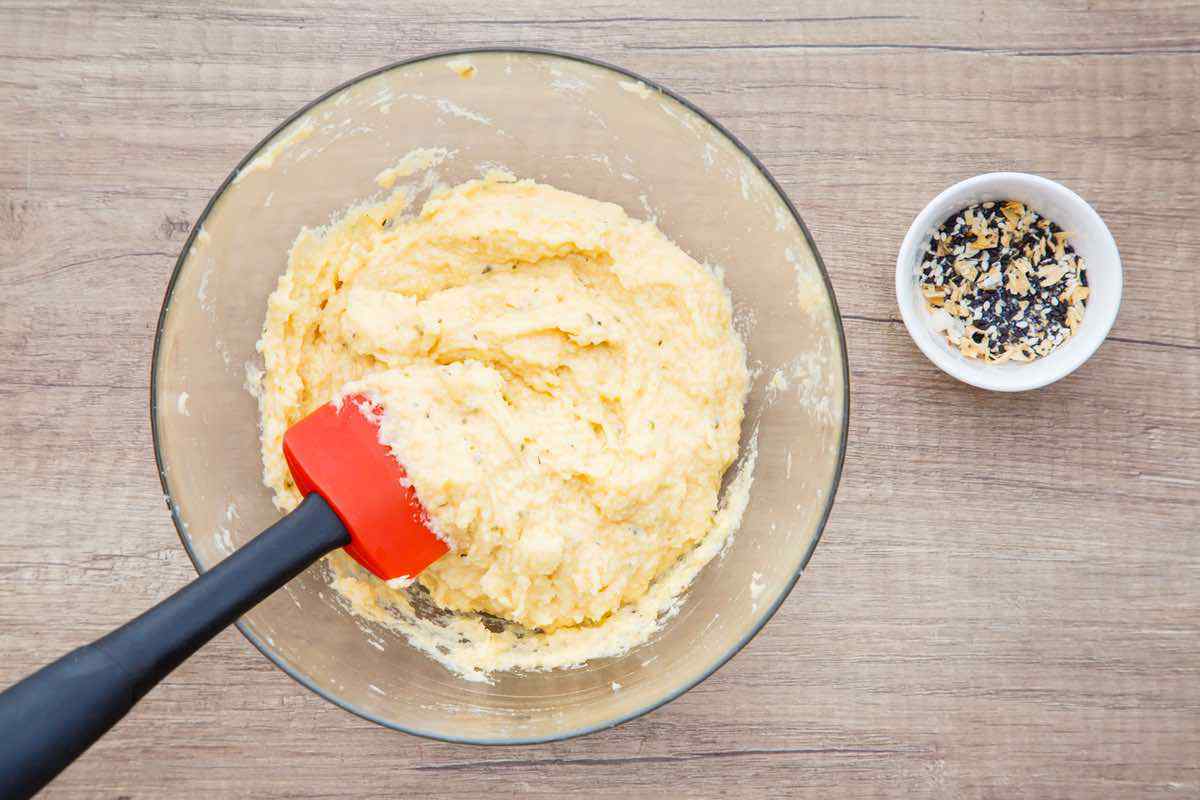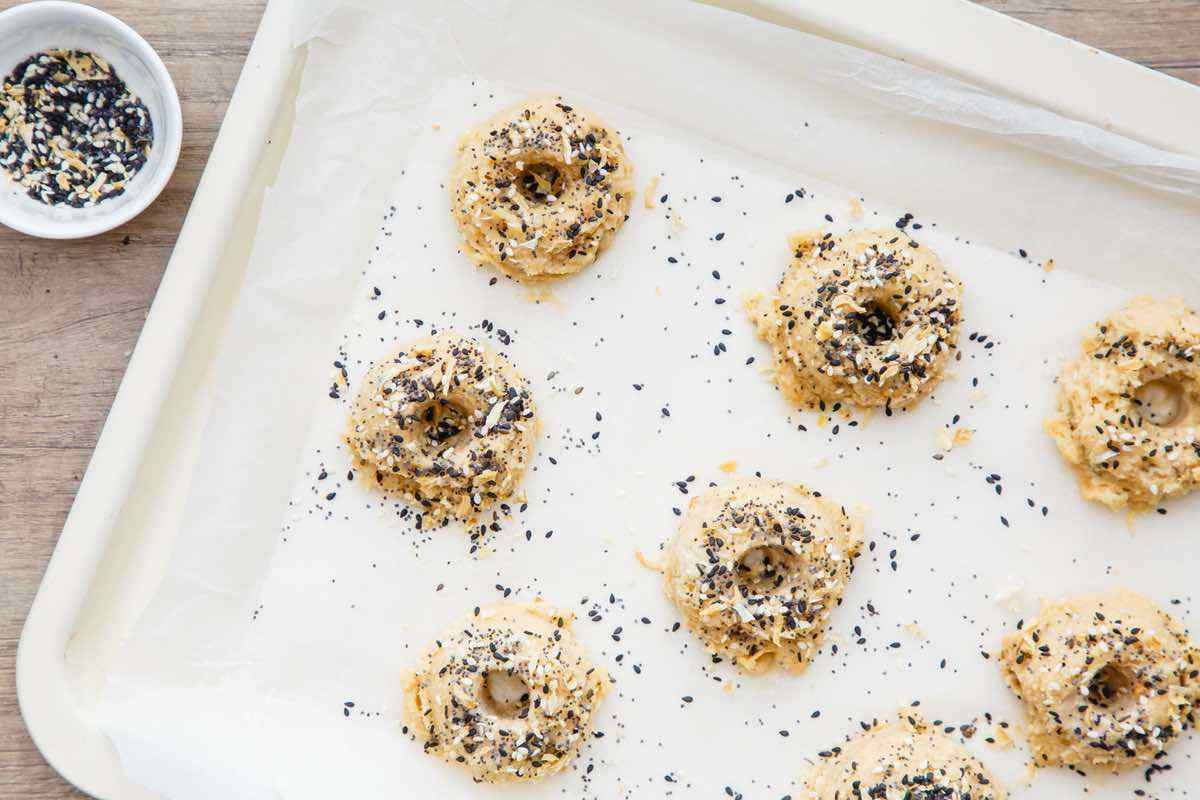 Once the dough is formed, you can divide it into balls and shape it into 8 bagel rings.
What Can I Pair with These Bagels?
When it comes to bagels, you can't go wrong with deli meats and cheeses.
Keto Bagel Breakfast Sandwiches (Peace, Love and Low Carb)
Smoked Salmon, Cream Cheese and Capers (The Spruce Eats) – This particular recipe calls for a regular bagel, but since you already have a keto bagel that you can use, you can just disregard that part of the recipe! The smoked salmon, cream cheese and capers still apply!)
Avocado and Turkey Bagel (Cake 'N Knife) – Same thing with this one–the bagel she used isn't keto-approved, but you can still use the bagel filling part of the recipe and use a keto bagel instead.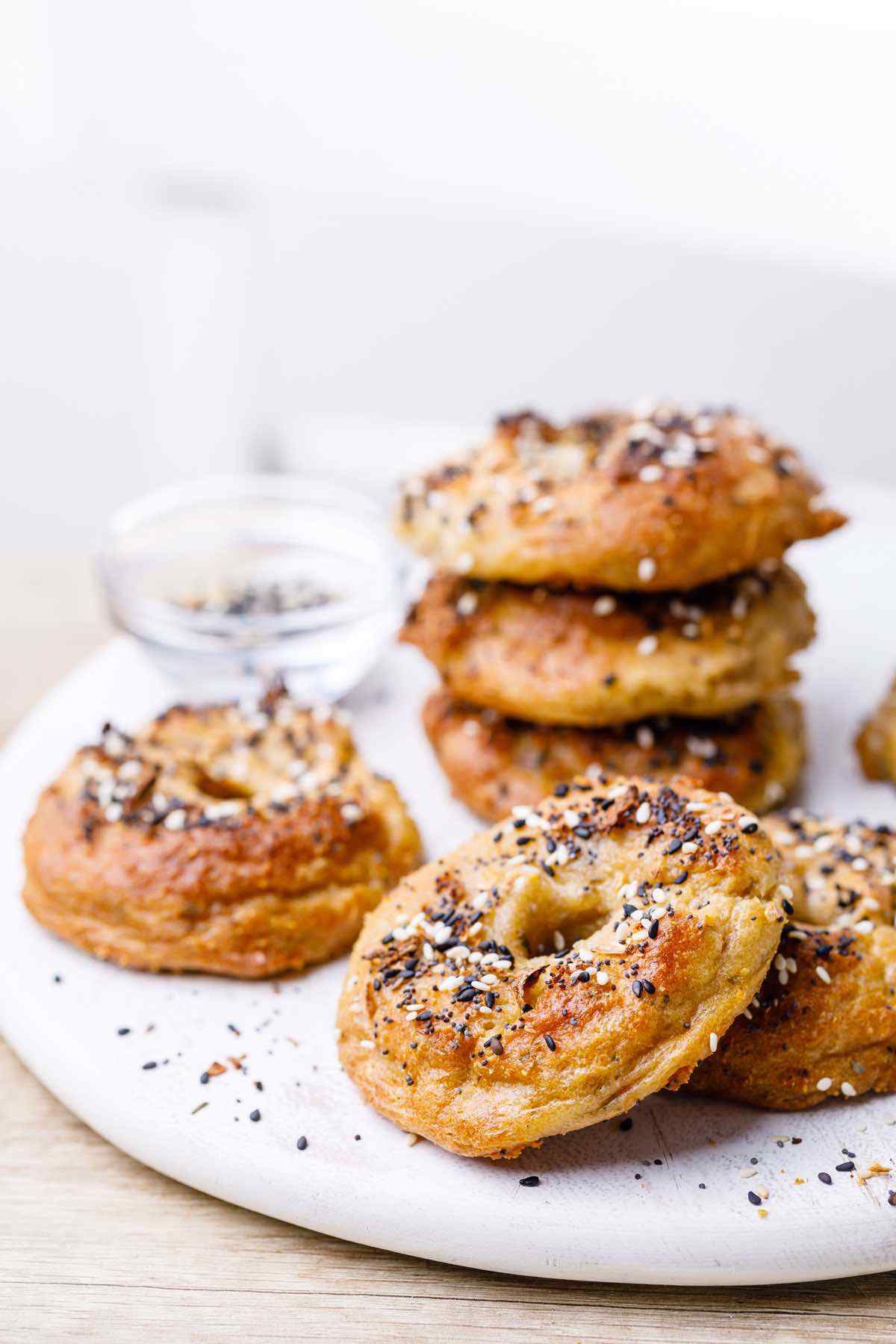 How Thick Are These Bagels?
I like my bagels on the thin side, so it cooks faster and will turn a bit crisp around the edges. if you prefer slightly softer bagels, you can keep your bagel rings smaller and thicker.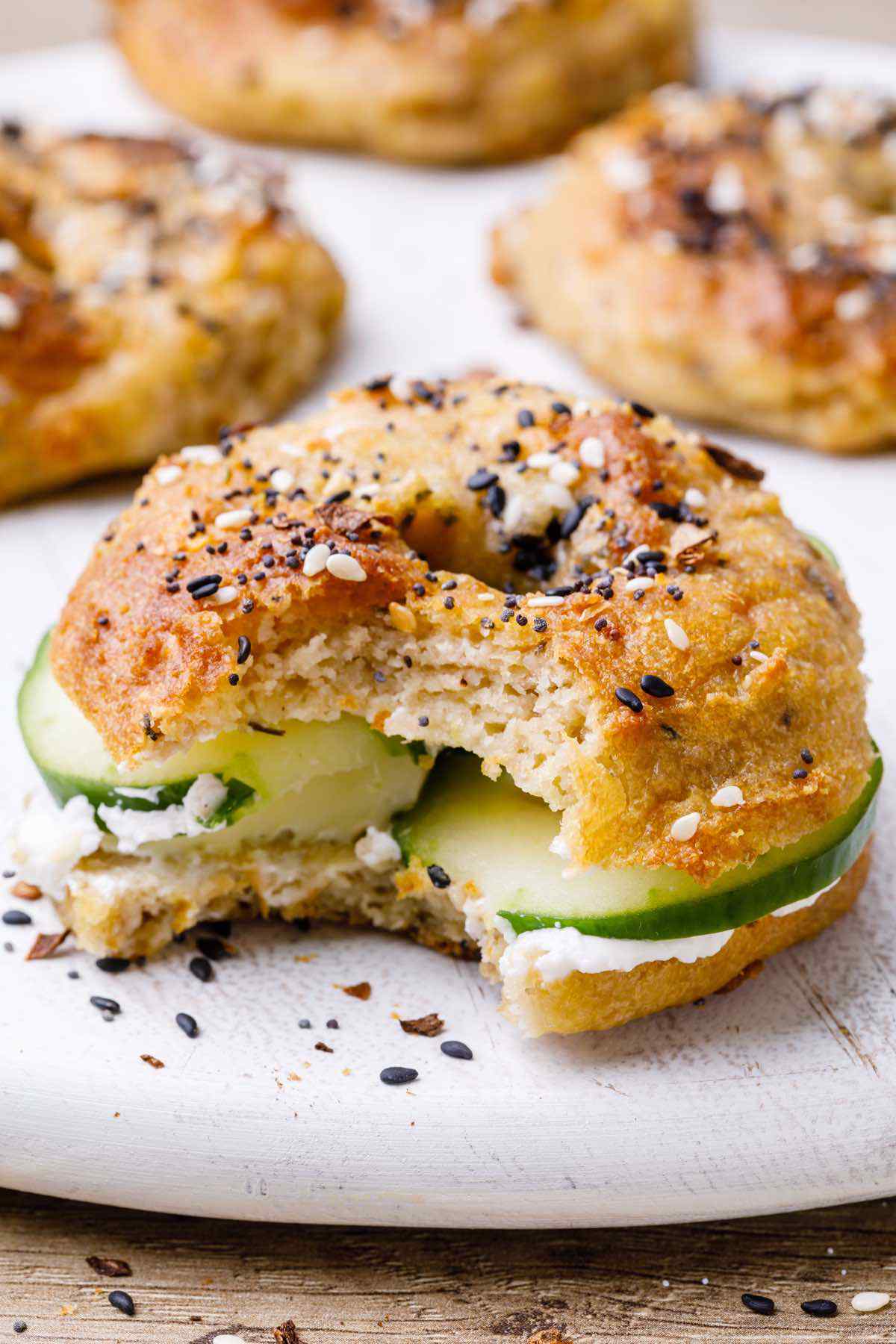 Can I Store These Bagels in the Fridge or Freezer?
Raw eggs can be stored in the fridge for up to 3 days. However, since the eggs in the recipe is already mixed with the other ingredients, the sooner you can bake this afte mixing, the better. I would recommend only storing the dough for 1-2 days in the fridge. Make sure to store it in an airtight container with the dough wrapped in cling film to ensure that it doesn't dry out.
Print Recipe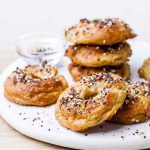 Chewy Low Carb Keto Everything Bagels (try these!)
Author:
Prep Time:

15 minutes

Cook Time:

13 minutes

Total Time:

28 minutes

Yield:

8

1

x
FREE KETO RECIPES + 5-INGREDIENT KETO COOKBOOK

Make sure to sign up for free to get instant access to the 5-Ingredient Keto Cookbook, which includes my favorite 20+ keto recipes of all-time, all under 5 ingredients.
Scale
1 1/3 cups almond flour
2 tsp baking powder
½ tsp garlic powder 
½ tsp onion powder
½ tsp dried Italian seasoning
2 small eggs
2 cups shredded mozzarella cheese
3 tablespoons cream cheese
2 tablespoons Everything Bagel Seasoning
Preheat oven to 425°F. 

Line a baking sheet with parchment paper.

Add the mozzarella cheese and cream cheese to a microwave safe bowl. 

Microwave for 1 minute or until melted.

Add the eggs and beat to combine. 

Add the almond flour, baking powder, garlic powder, onion powder and Italian seasoning and mix to combine.

Divide the dough into 8 balls. 

Press your thumb into the center of each ball to form a ring. 

Top each bagel with Everything Bagel Seasoning. 

Bake in preheated oven for 12-14 minutes or until golden.
More Yummy Low Carb Keto Breakfast Ideas:
Homemade Chocolate and Peanut Butter Keto Cereal
Cream Cheese Keto Blueberry Muffins
Sausage and Cheese Keto Egg Muffins