Keto Recipes
The Best Keto Green Breakfast Smoothie Ever (Packed with Avocado)
If you're feeling rushed in the early mornings, one of the best ways to still enjoy a healthy breakfast that gives you all the fuel you'll need is to make a smoothie. There are some particularly tasty smoothie options available to you that are totally keto-friendly as well. The recipe that I'm sharing today is one such option. It makes literally the best keto green breakfast smoothie ever. It's packed with avocado and spinach to cover your healthy green food base, and there's some added high quality fat-heavy ingredients to make it nice and satisfying as well.

Mean Green Smoothie
Whenever someone thinks of a "healthy" smoothie, nine times out of 10 they're going to picture a green smoothie that's loaded with things like kale, spinach, cucumber, and whatever other green veggies they've had collecting dust in the fridge. While you certainly can make some really yummy green food loaded smoothies, this particular recipe opts for only two greens.
Using spinach in this smoothie helps to add an abundance of vitamins and minerals. It's packed full of vitamins A, C, E, and K, minerals like zinc, magnesium, calcium, and iron. Spinach is also an incredibly rich source of antioxidants that has been found to help improve overall antioxidant activity within the body when consumed. (1) Of course, if you're not overly fond of spinach, there's nothing stopping you from replacing it with kale or another leafy green option if you'd prefer.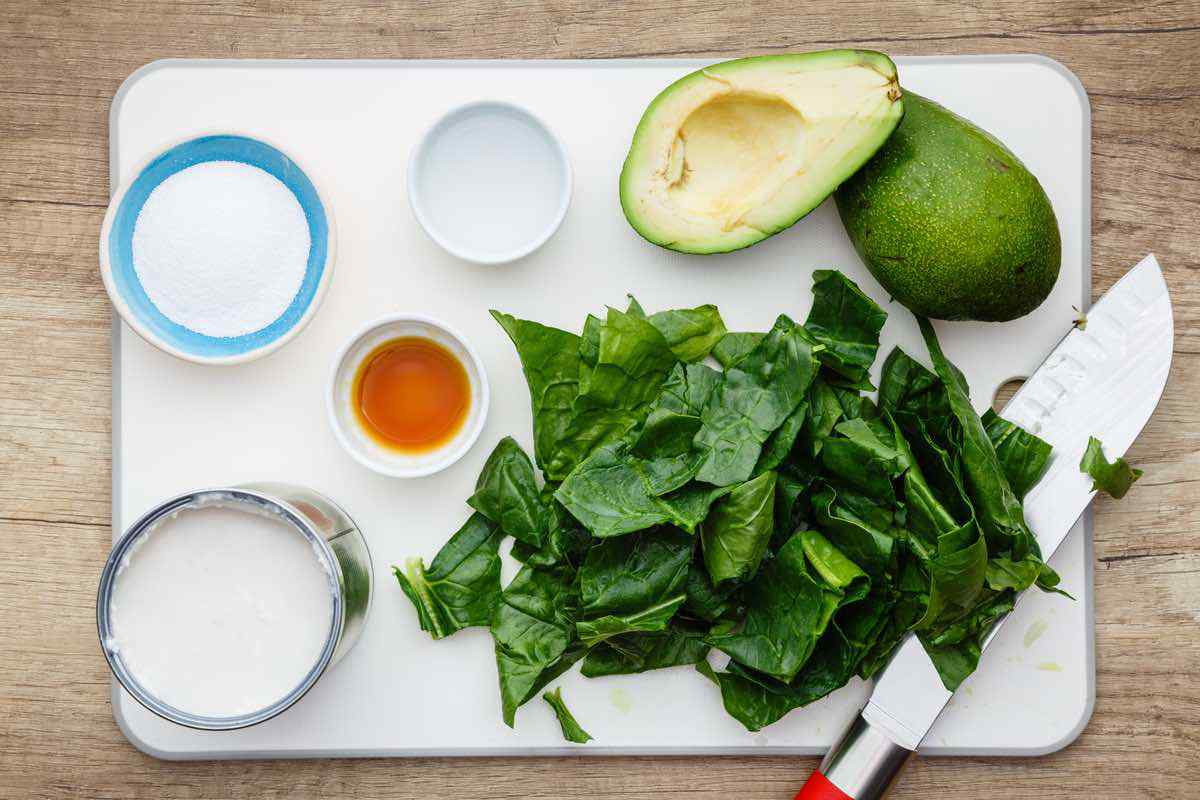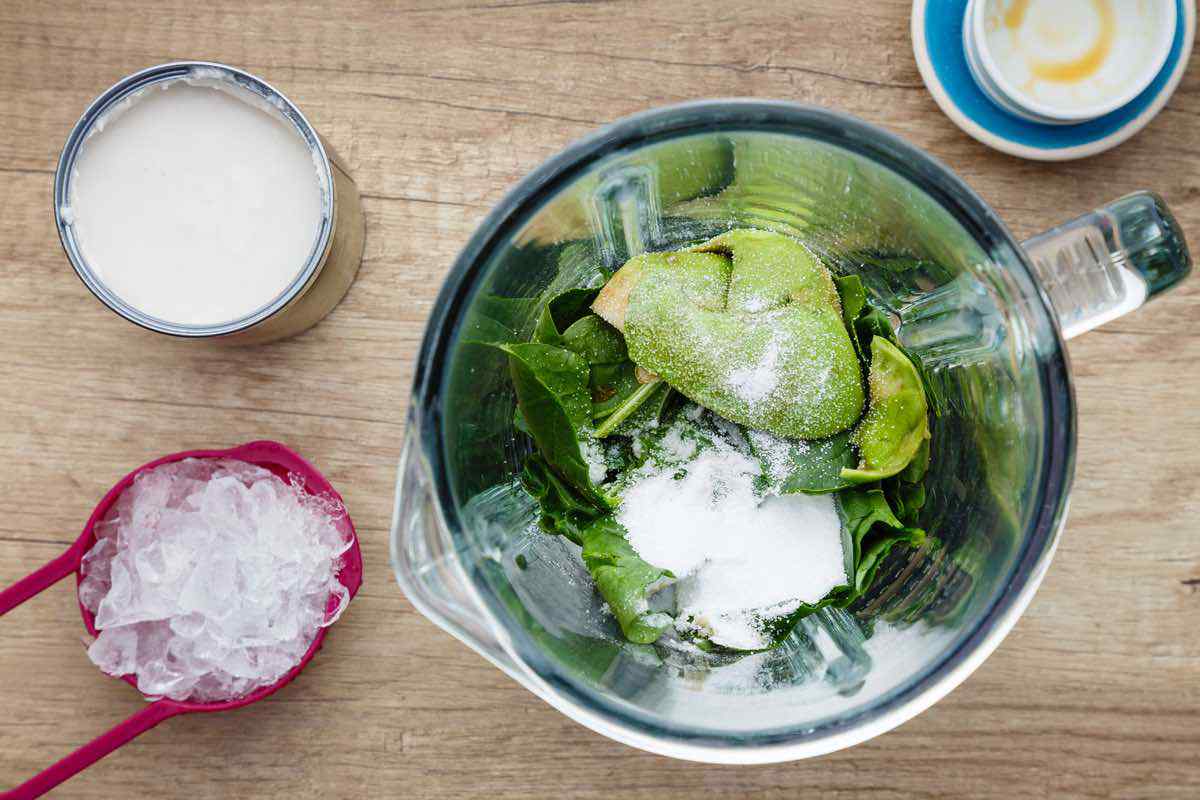 Along with the spinach, you'll be adding half of a medium avocado into the smoothie. The avocado will definitely help to give your drink a nice creamy texture, but more importantly, it also provides an abundant mixture of quality fats. They contain a solid mix of saturated, monounsaturated, and polyunsaturated fatty acids. Studies have also found that avocado consumption is associated with better overall nutrient intake and a lower risk of metabolic syndrome. Yet another great reason to include them in your diet. (2)
Speaking of quality fat sources, this recipe also calls for the use of both coconut milk and MCT oil. They each obviously contain medium chain triglyceride fatty acids, one of the best types of fats when it comes to entering, and staying in, ketosis. However, just like with the spinach, I realize that not everyone is a fan of chugging down coconut milk. You can definitely feel free to use almond milk in its place. You definitely don't want to pass on adding the MCT oil though.
Finally, in order to give your breakfast smoothie a little bit of added flavor, you'll be mixing in some pure vanilla extract and a low carb sweetening option such as Stevia. And of course, if you'd like to up the protein content, you can definitely feel free to add in some vanilla protein powder as well!
More Keto Smoothie Recipes:
Easy and Quick Keto Smoothie Recipe – Low Carb and High in Healthy Fats
Print Recipe
Keto Avocado Green Breakfast Smoothie
FREE KETO RECIPES + 5-INGREDIENT KETO COOKBOOK

Make sure to sign up for free to get instant access to the 5-Ingredient Keto Cookbook, which includes my favorite 20+ keto recipes of all-time, all under 5 ingredients.
Scale
½ medium avocado
½ cup fresh spinach
½ crushed ice
½ cup coconut milk
1 tsp vanilla extract
1 tbsp MCT oil
2 tbsp or to taste granulated Stevia sweetener or other low carb sweetener
Place all the ingredients in a blender and blend until smooth.
Serve immediately.