Keto Foods
Is Ranch Keto? – 3 Best Keto-friendly Ranch Dressing Brands
Whenever somebody starts the keto diet for the very first time, there's an inevitable barrage of questions. One of the more common questions that we see is, "Is ranch keto?"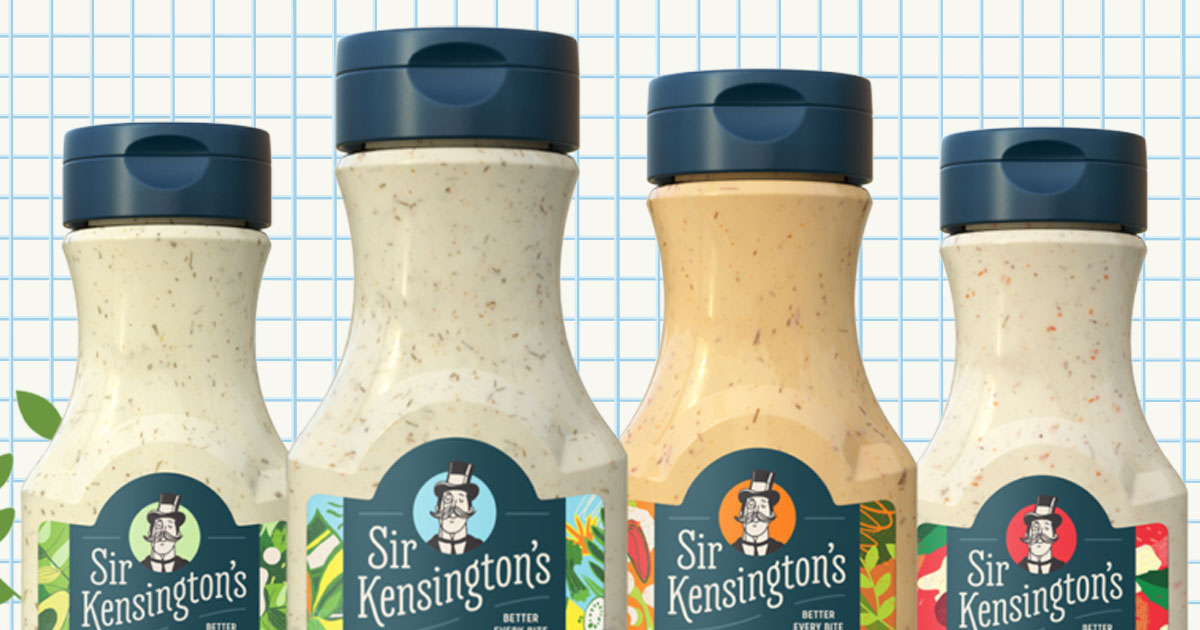 Today, we'll be taking an in-depth look at ranch dressing in order to find out the answer.
What Makes Ranch a Popular Choice for Low Carb Diets?
There are a few reasons why ranch is so popular among people following low carb diet plans. Here are some of the more popular reasons:
Ranch is a low carb option with a reasonable amount of calories.
Ranch provides a good mix of saturated fat, monounsaturated fat, and polyunsaturated fat.
Ranch offers trace amounts of sodium, potassium, and dietary cholesterol; all three of which are beneficial for many individuals following low carb/keto diets.
Ranch can be used for everything from salad dressings to dipping your favorite low carb snacks in.
It's possible to make your own homemade ranch blends quite easily.
Is Ranch Keto?
Ranch is one of those rare foods where the answer to whether or not it's keto-friendly is 'it depends'.
What we mean by this is that it's entirely possible to go to your local grocery store and find a ranch product that's 100% keto-friendly, and then right next to it on the shelf will be one with way too many added sugars and preservatives to ever be considered keto-friendly.
In general, as long as you double check the labels on your ranch of choice to make sure that it isn't a 'low fat' or 'low sodium' variety, or to make sure that it isn't loaded with unhealthy preservatives or other artificial ingredients, you should be okay. Just remember to look for ranch products that are low in carbs, low in sugar, and with plenty of fat on offer, and you'll be alright.
Alternatively, many keto dieters also like to make their own homemade ranch dips from scratch. This way they know exactly what goes into the ranch and they have total control over keeping things 100% keto.
Ranch Nutrition Facts
Since ranch is most commonly used for dipping, we thought it would be helpful to share the exact nutrition breakdown for a typical 30 gram serving size of ranch dip.
145 calories
15 grams fat
0.3 grams protein
2 grams carbs
0.2 grams dietary fiber
0.7 grams sugar
9.9 mg cholesterol
328.2 mg sodium
18.6 mg potassium
Keto-friendly Ranch Dressing Recipe
---
Keto Ranch Dressing Alternatives
---
---
---
What Are the Best Keto-Friendly Ranch Brands?
If you need help figuring out which ranch brands are worth your time or not while following the keto diet, then you can use this handy list of our 3 favorite keto-friendly ranch brands as a sort of cheat sheet.
Yo Mama's American Ranch Dressing & Dip – A low carb ranch option with absolutely no added sugars, Yo Mama's American ranch also happens to be both dairy and gluten-free as well.
Sir Kensington's Classic Ranch – Sir Kensington's has a variety of ranch products (Classic, Avocado Oil Ranch, Buffalo Ranch, and even Pizza Ranch) and they're all made with simple, non-GMO ingredients – clean oils, free range eggs, and other fresh ingredients that ensures you get a top notch keto ranch in every bottle.
Hidden Valley The Original Ranch – One of the more popular and recognizable brands of ranch, that doesn't change the fact that Hidden Valley makes one mean keto-friendly product that's perfect for anyone following any type of low carb diet plan.
Keto Ranch Alternatives
Not everyone is a fan of the taste of ranch dressing, and there's nothing wrong with that. If you're looking for a keto-friendly ranch alternative, then try one of the following options: