Keto Recipes
Electrolyte Replenishing Citrus Keto Popsicles
You've been warned, these electrolyte keto popsicles are highly addicting and will magically disappear from your freezer faster than you'll realize! Make sure to make enough for treats and when you need to replenish your electrolytes after a workout.
How to Make Electrolyte Keto Popsicles
Dissolve the sweetener. In a saucepan, dissolve the sweetener in water over medium to high heat. Set aside and let cool slightly.
Measure your ingredients. Measure out your orange juice, grapefruit juice and coconut water and then combine it with the sweetener mixture.
Pour. Pour the mixture into popsicle molds.
Freeze. Freeze for 4-6 hours.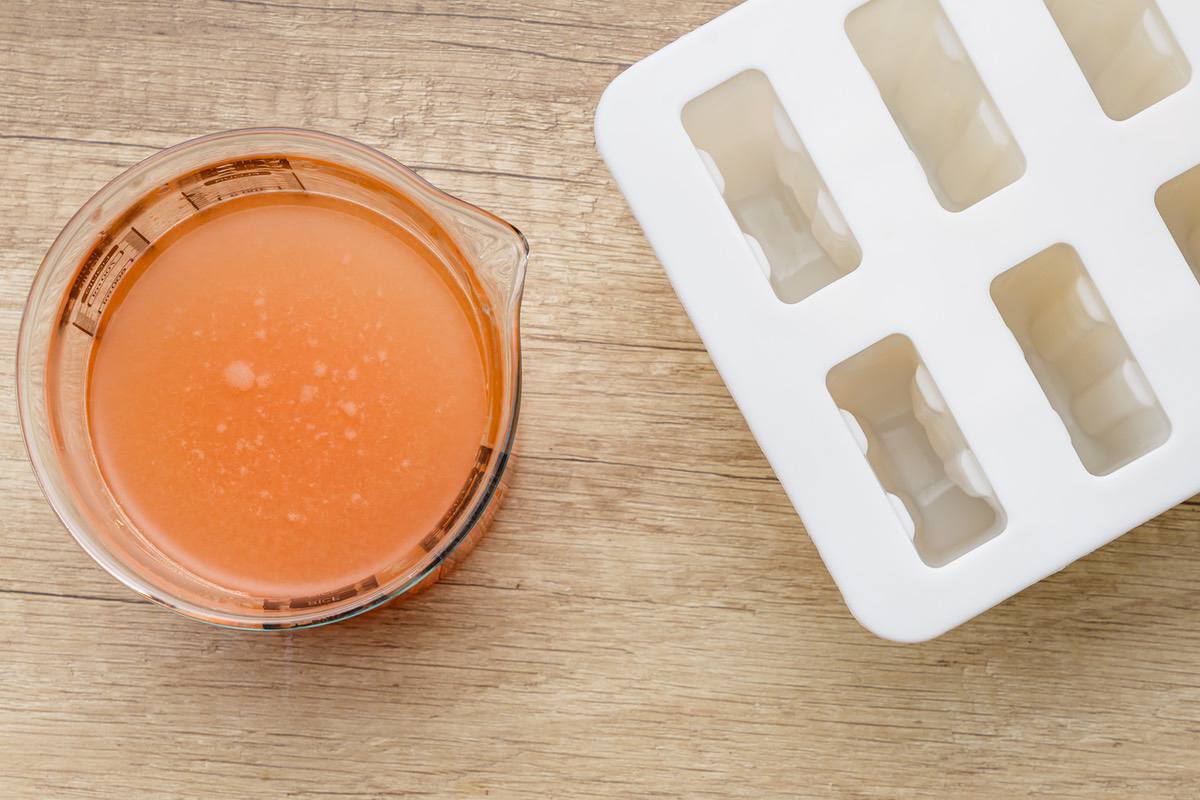 Other Ingredients You Can Add to Keto Popsicles
Frozen Fruit – Stick to frozen berries like raspberries or blackberries to keep it low carb.
Chia Seeds – I love adding chia seeds to my smoothies and my popsicles for added texture and color.
Coconut Cream – Any fruit-based popsicle recipe can be elevated with the addition of coconut cream for a creamy and milky texture.
How Many Carbs Are In Electrolyte Popsicles?
Each popsicle contains roughly 4-6 grams of carbs. If you're anything like me and you tend to have more than 2 of these at a time, you could alter the recipe slightly by reducing the orange juice and grapefruit juice and increasing the coconut water.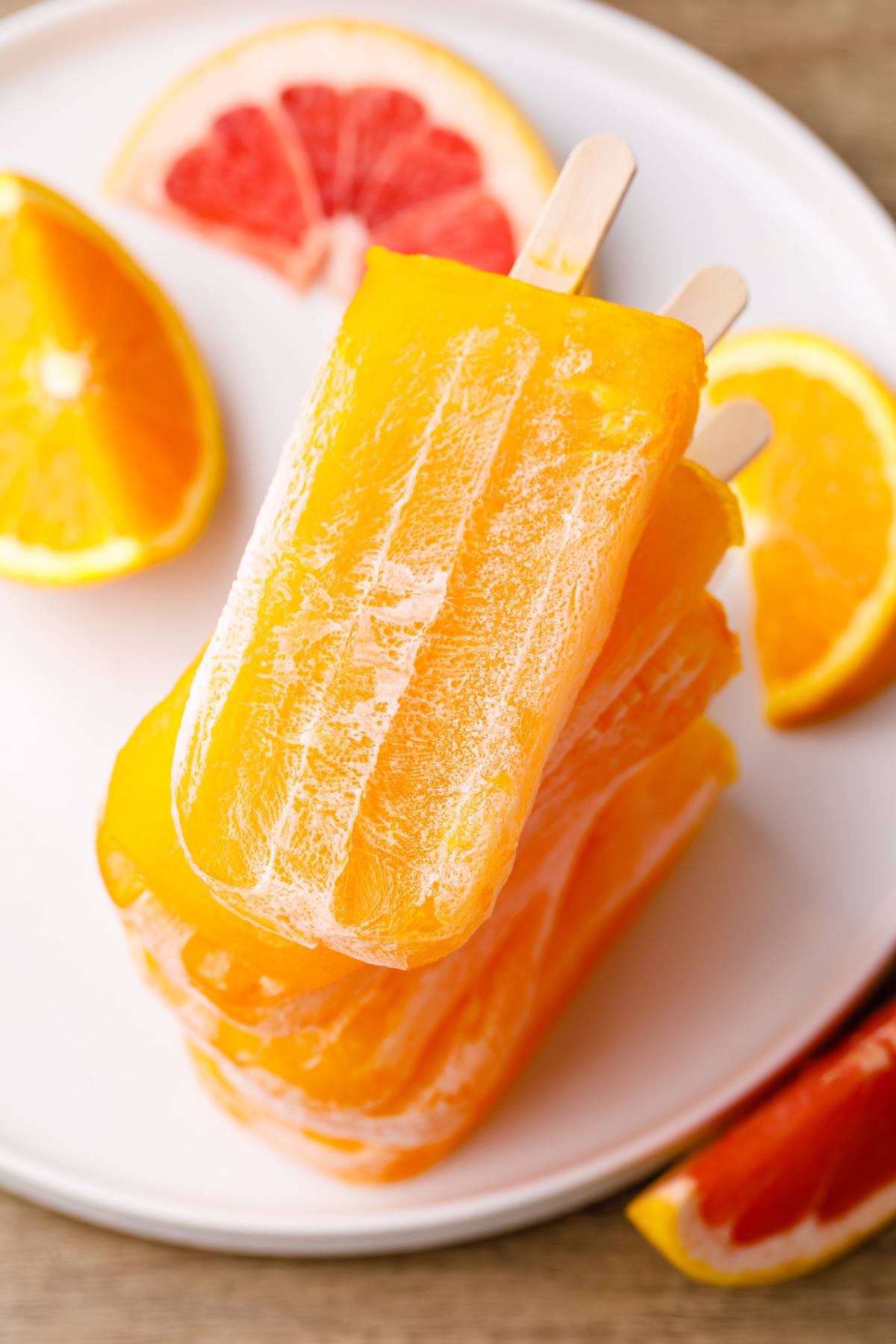 How to Store Homemade Keto Popsicles
The best part about this recipe is you can keep it in the freezer for up to 2 months. You can keep them in their mold and simply take them out once you're ready to eat them.
I don't recommend taking them out of their mold and storing them out of their mold because they might stick together and become one giant mass of popsicles.
Print Recipe
Electrolyte Replenishing Citrus Keto Popsicles
Author: Bree - KetoPots.com
Prep Time:

10 minutes

Cook Time:

5 minutes

Total Time:

15 minutes

Yield:

6

1

x
FREE KETO RECIPES + 5-INGREDIENT KETO COOKBOOK

Make sure to sign up for free to get instant access to the 5-Ingredient Keto Cookbook, which includes my favorite 20+ keto recipes of all-time, all under 5 ingredients.
Scale
1 cup

freshly squeezed orange juice

1 cup

freshly squeezed grapefruit juice 

¾ cup

coconut water 

¼ cup

water 

¼ cup

granulated Stevia or other low carb granulated sweetener
Add the sweetener and water to small saucepan. 

Cook over medium high heat until the sweetener has dissolved.

Remove from the heat and allow to cool slightly. 

In a large measuring cup or a bowl combine the orange juice, grapefruit juice, coconut water and sweetener mixture. 

Pour the mixture into popsicle molds.

Freeze for 4-6 hours or until solid.
More Good Keto Popsicle Recipes