Keto Desserts
67 Easy No-Bake Keto Desserts (Low Carb, Minimal Ingredient Recipes)
There's nothing better than being able to eat dessert while on a keto diet, but even better when you can incorporate easy, no-bake keto desserts with simple ingredients and often minimal prep time. These dessert recipes will definitely come in handy on hot summer days when you don't want to turn the oven on, or over the holidays when the oven is already jam packed with your side dishes and entrees.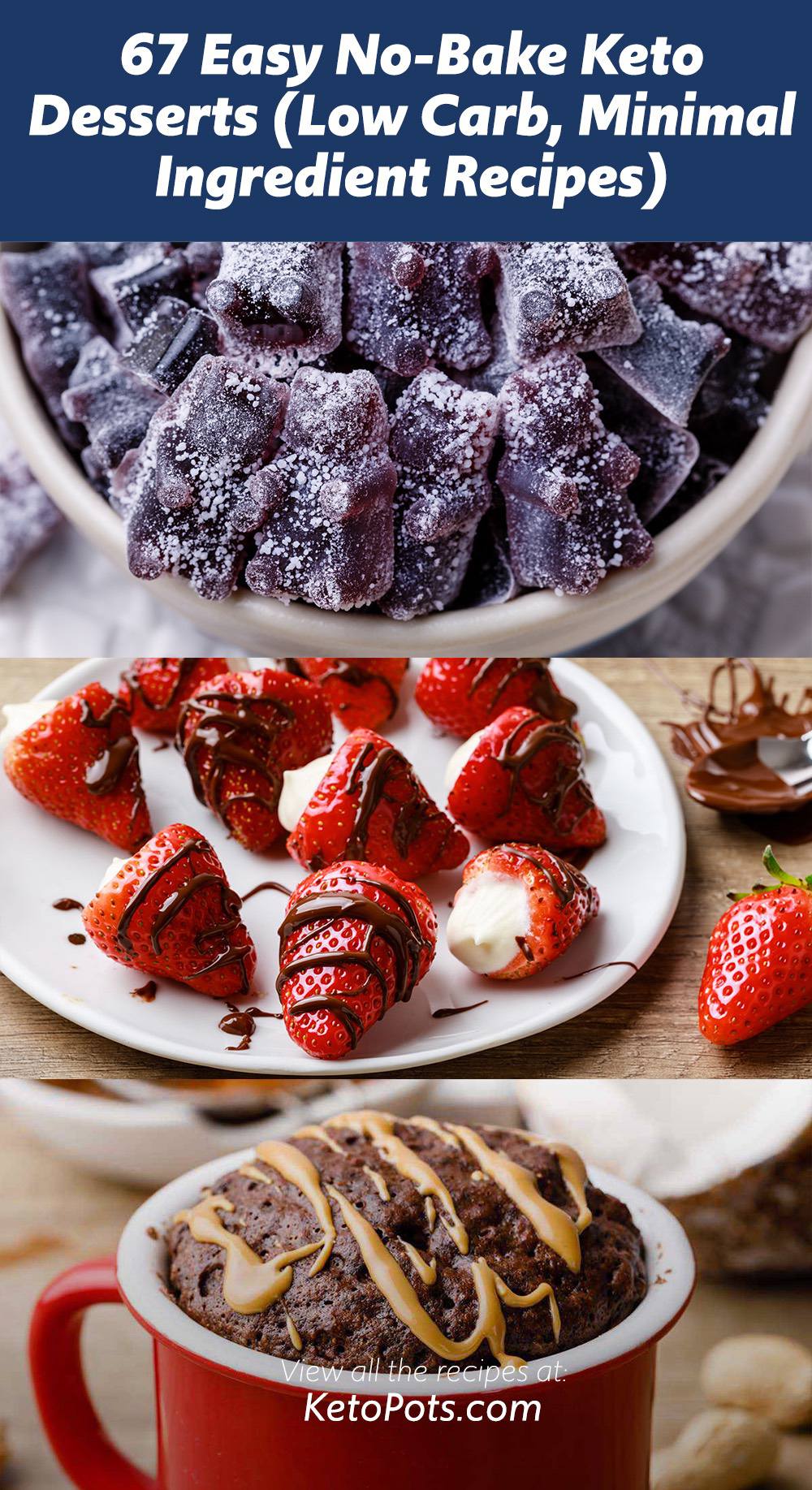 Make no mistake that you can choose to incorporate these recipes whenever you'd like since they are all low-carb, keto-friendly, and appeal to those who just love sweet treats.
With the below list of over 67 of our absolutely favorite easy keto desserts, from zesty lemon to berrylicious to chocolate and peanut butter, we are confident you'll fall in love with at least a handful of these treats, so check them out and get ready to satisfy even the most serious sweet tooth.
---
---
---
---
---
---
---
---
---
---
---
---
---
---
---
---
---
---
---
---
---
---
---
---
---
---
---
---
---
---
---
---
---
Easy Keto-friendly Dessert Ideas That Require Baking, But Minimal Kitchen Time
---
---
---
---
---
---
---
---
---
---
---
---
---
---
---
---
---
---
---
More No-Bake Keto Dessert Ideas
---
---
---
---
---
---
---
---
---
---
---
---
---
---
---
---
---
---
---
---
---
---
---
---
---
---
---
---
---
---
---
---
---
---
---
---
---
---
---
---
---
---
(You may also like: 83 Best Low Carb Keto Snacks to Curb Cravings (Sweet and Savory Ideas))