Keto Recipes
Crockpot Keto Meatloaf for an Easy Family Meal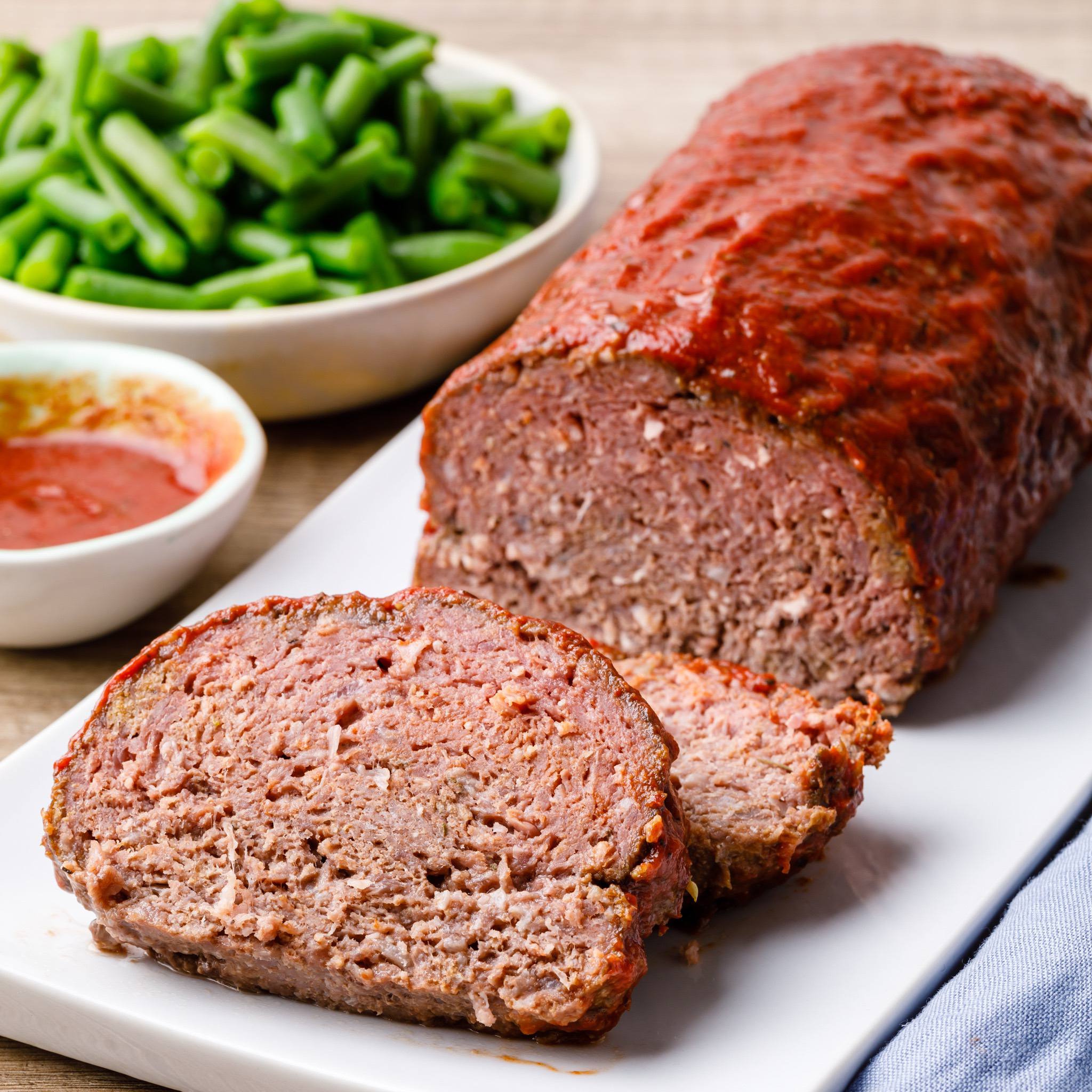 This homemade classic crockpot keto meatloaf is probably one of the easiest recipes you'll ever find! We can assure you that this recipe will be a staple meal especially for large families or for individuals who simply need a good meal but live very busy lifestyles.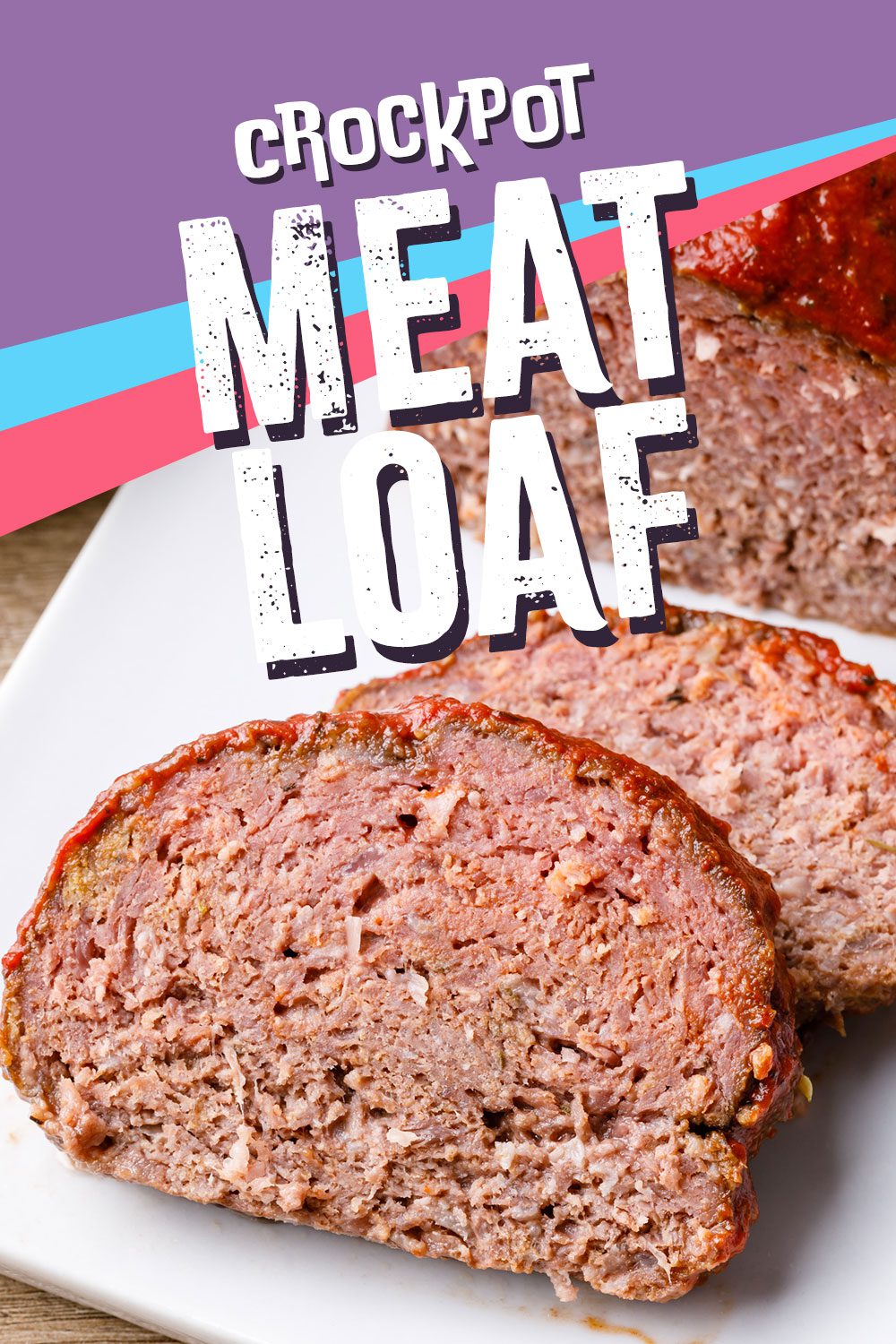 For more comforting crockpot dinner recipes using beef, try this keto crockpot roast beef and this crockpot chili mac.
---
How to Make Keto Crockpot Meatloaf
To prepare this recipe, you just need two bowls. One bowl is for making the meatloaf and the other bowl is for making the sauce. We're all about the minimal clean-up here, don't worry.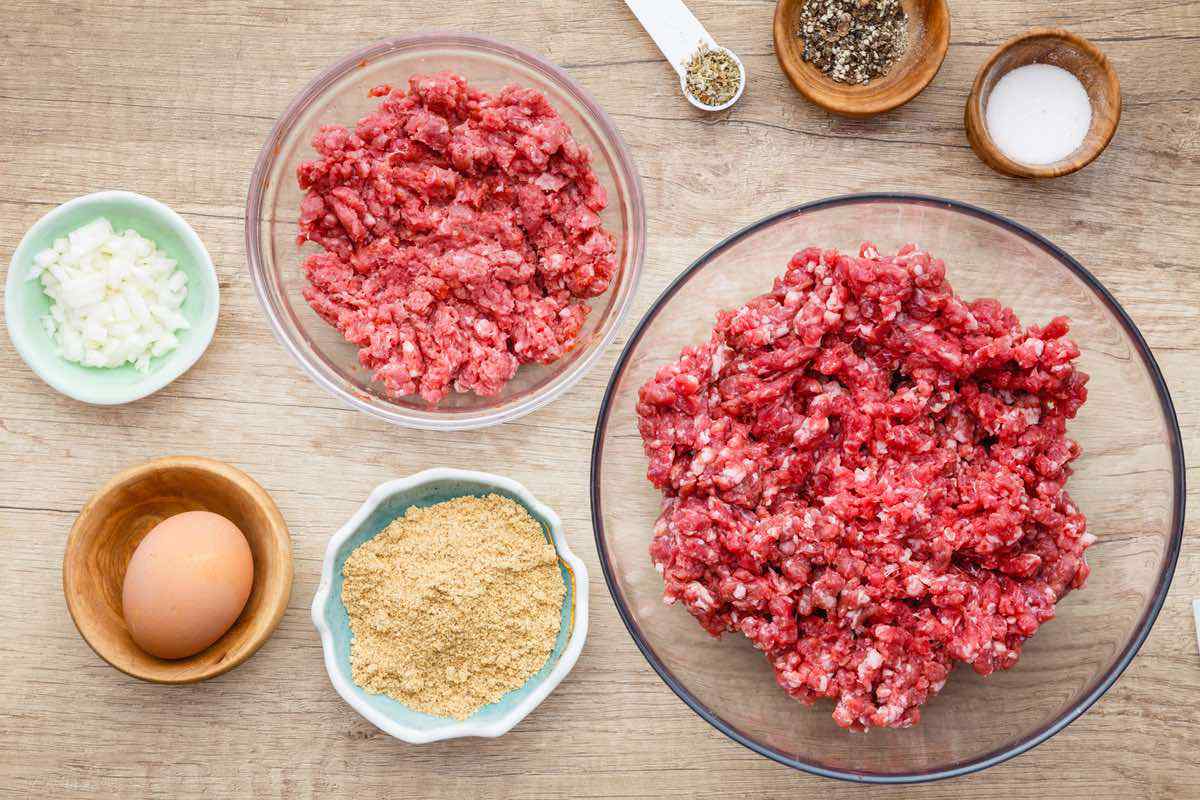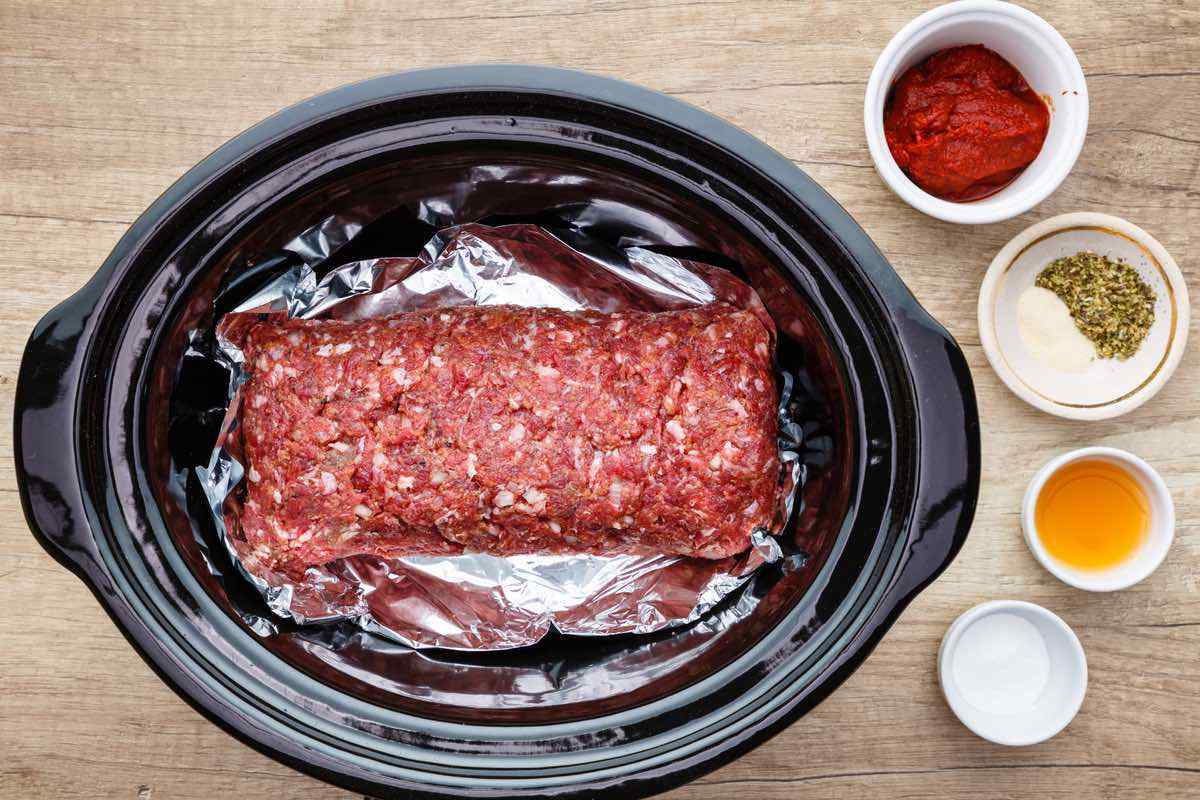 The meats you'll be using for this recipe is ground beef and ground sausage. As much as possible, use the leanest ground beef you can find to help reduce the amount of fat in your dish. We highly recommend a 98% fat free, grass-fed ground beef.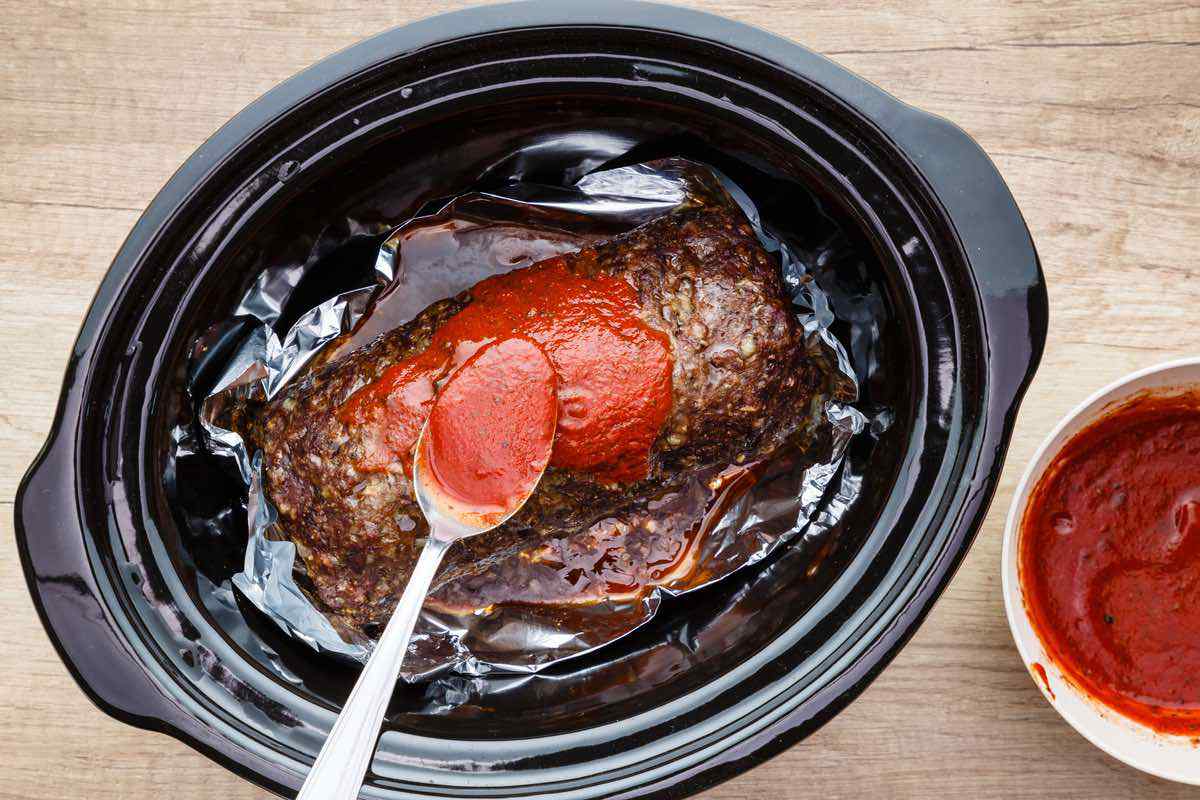 This will help increase the protein in your meatloaf while the fat from the ground sausage will enhance the taste of the meat. A high-protein diet will help with weight management, maintaining and building muscle, improving blood sugar levels, and promoting satiety, among many others. (1)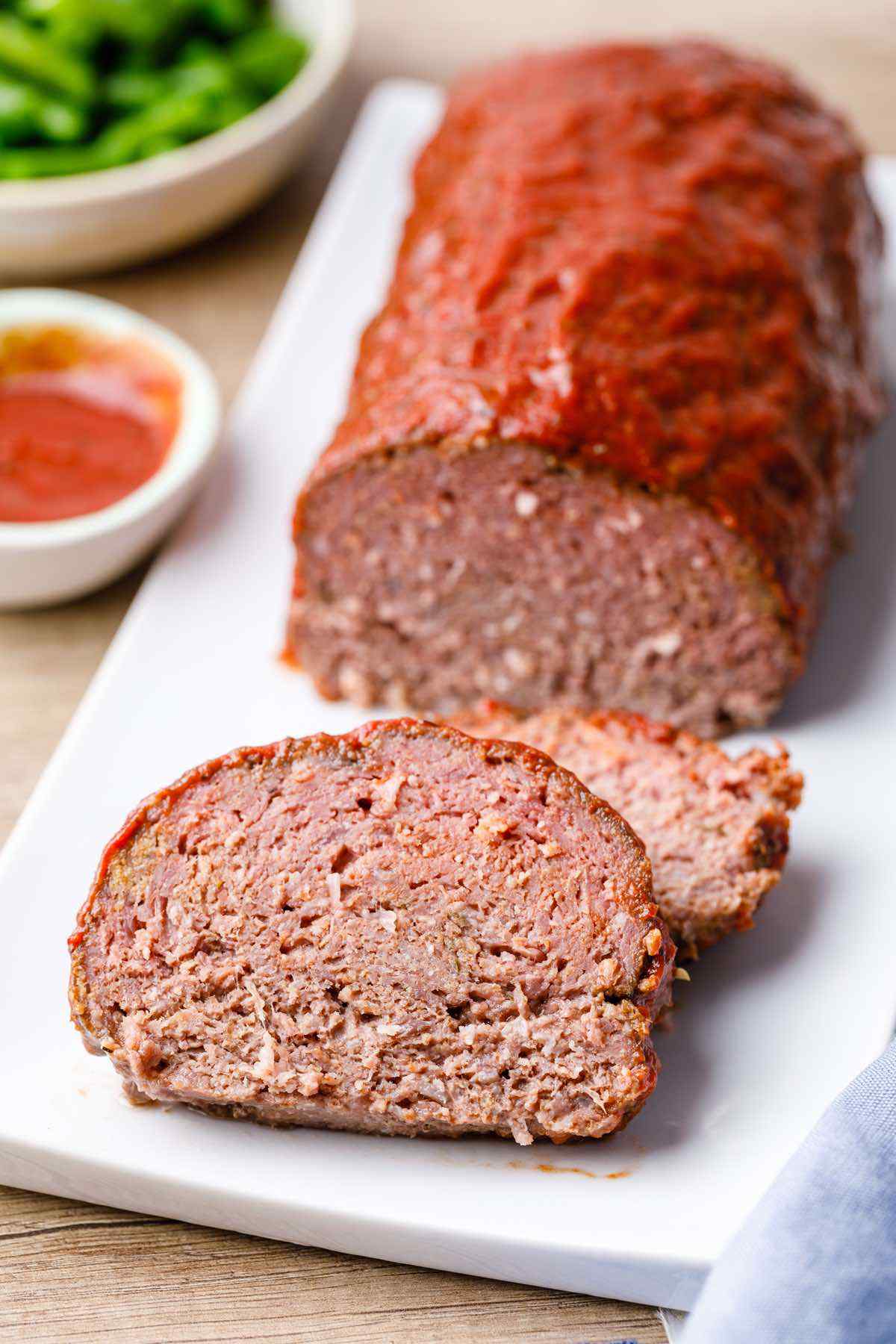 Instead of using breadcrumbs which is a typical ingredient in many meatloaf recipes, we'll be using flaxseed meal. Using flaxseed meal will not change the texture of your meatloaf, in fact, you won't be able to tell the difference. There are also many health benefits you can attain by eating flaxseed meal.
You may also like: Crockpot Cheeseburger Soup
---
Flaxseeds are high in omega-3 fatty acids especially alpha-linolenic acid (ALA). ALAs have been proven by studies to protect the body from certain types of cancer and cardiovascular disease. (2) Furthermore, flaxseed meal will keep your dish keto-friendly while contributing to your overall fiber intake. Fiber is important on the keto diet to promote regularity as well as overall gut health.
Next, combine the ground beef, ground sausage, flaxseed meal, chopped onions, dried sage, 1 egg, salt, and black pepper in a bowl with your hands. I say hands because you want to really get in there, and there's nothing like mashing everything together with your fingers to make sure that all of your ground meat is well-seasoned.
Once that's done, shape your meat into a loaf on a sheet of tinfoil and place it inside the crockpot. Place the lid on the crockpot and cook on low. The meatloaf will take 5 hours to cook so be sure to use a timer so you don't forget.
In another bowl, combine all the ingredients for the sauce. Unlike regular sauce, this version takes out the excess carbs from added sugars and replaces it with a natural low-carb sweetener in addition to tomato paste, apple cider vinegar, Italian seasoning, garlic powder, salt and black pepper.
---
The apple cider vinegar adds a bit of tanginess to your sauce to help balance all the flavors in your dish.
After 5 hours, take the lid off the crockpot and brush the top and sides of the meatloaf with your sauce. Put the lid back on and cook for another 30-60 minutes. Finally, carefully take out the meatloaf and serve it with the rest of the sauce.
Crockpot recipes are typically very simple with minimal preparation. The slow-cook method does most of the hard work for you. Simply set it, forget it, and serve!
This classic crockpot keto meatloaf can serve up to 6 hungry people so if you're serving the family, you'll have plenty of time to do other activities without sacrificing meal time with everyone. As an added bonus, this recipe tastes even better the next day, so don't worry about the leftovers, if any. They'll be gone in no time!
P.S. Try these keto-friendly crockpot chicken tacos if you're looking for another super easy (and healthy) crockpot dinner: https://ketopots.com/keto-crockpot-chicken-tacos
---
Print
Print Recipe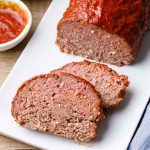 Crockpot Keto Meatloaf for an Easy Family Meal
Author: Bree
Prep Time:

15 minutes

Cook Time:

6 hours

Total Time:

6 hours, 15 minutes

Yield:

6

1

x
Category:

Dinner

Cuisine:

American
Scale
For the meatloaf:
1 pound ground beef
¼ pound ground sausage
¼ cup flaxseed meal
2 tbsp chopped onion
½ tsp dried sage
1 egg
salt, black pepper to taste
For the sauce:
3 oz tomato paste
½ cup hot water
1 tbsp apple cider vinegar
1 tsp granulated Stevia or other low carb granulated sweetener
1 tsp Italian seasoning
½ tsp garlic powder
salt, black pepper to taste
To make the meatloaf, place all the ingredients in a large bowl.
With clean hands, mix the ingredients until well combined.
Shape the mixture into loaf on a large sheet of tinfoil.
Place the meatloaf with the foil in a slow cooker.
Cover with a lid and cook on low for 5 hours.
To make the sauce, combine all the ingredients in a bowl.
Remove the lid and brush the top and sides with 1/3 cup of sauce.
Cover and cook for another 30-60 minutes.
Carefully lift the meatloaf, slice and serve with reaming sauce.
Keywords: meatloaf, crockpot
FREE KETO RECIPES + 5-INGREDIENT KETO COOKBOOK

Make sure to sign up for free to get instant access to the 5-Ingredient Keto Cookbook, which includes my favorite 20+ keto recipes of all-time, all under 5 ingredients.