Keto Foods
Costco Natural Ovens Keto Bread Review (Healthy or No?)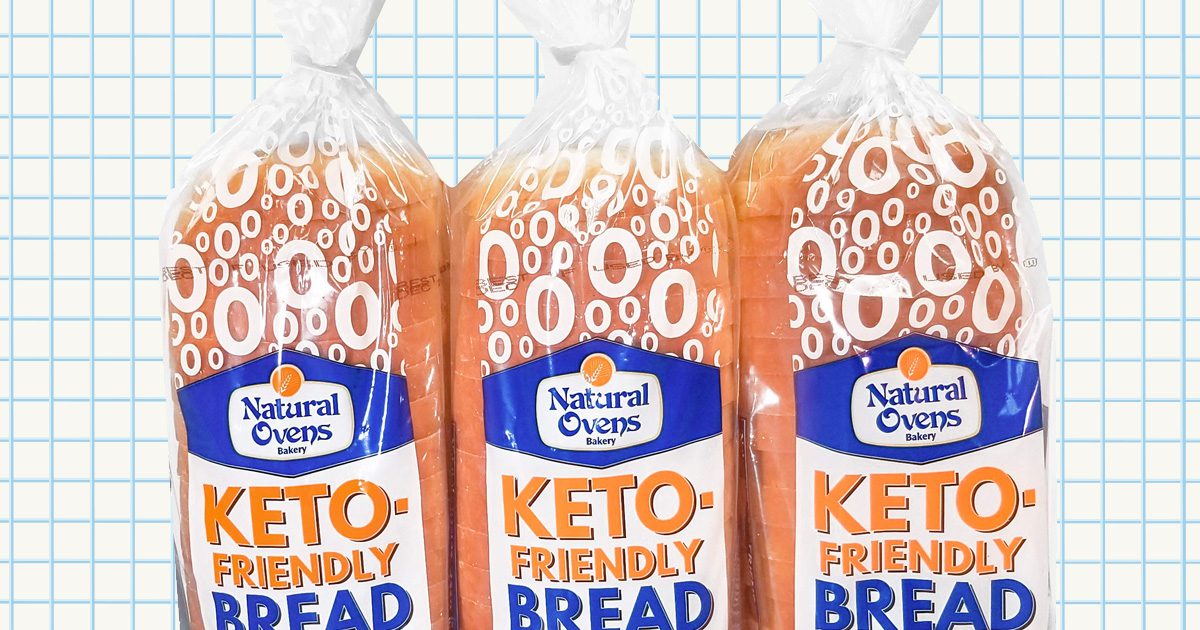 Keto dieters have long been trying to find keto-approved alternatives for their favorite foods, and bread is definitely one of them. The Costco Keto Bread has garnered a lot of attention as of late among low-carb dieters because of its 'zero net carbs' label and affordable price point.
But is Costco Keto Bread keto or does it have too much fiber? Is it worth buying? Let's take a closer look.
What Makes Costco Keto Bread Such a Popular Choice for Low Carb Diets?
Before we dive into whether or not Costco Keto Bread is indeed keto-friendly or not, let's first take a look at some of the reasons why it's such a popular drink among low carb dieters in the first place:
Costco Keto Bread is an excellent source of dietary fiber at 12 grams of fiber and zero net carbs per slice.
Boasts a "cleaner label" compared to many commercial breads
Made with no artificial sweeteners or flavors
Costco Keto Bread holds its shape and toasts well. It's perfect for slathering on keto-friendly spreads such as mayonnaise, nut butters, butter, cream cheese, and more.
Costco Keto Bread makes it easy for keto dieters to enjoy carb-heavy foods such as burgers, sandwiches, etc.
Costco Natural Ovens Keto Bread Ingredients
Zero Net Carb Blend (Modified Wheat Starch, Wheat Gluten, Oat Fiber, Wheat Protein Isolate, Inulin), Water, Soybean Oil, Yeast, Salt, Vinegar, Calcium Propionate (preservative), Ascorbic Acid, Enzymes
Costco Keto Bread Nutrition and Net Carbs
Serving Size = 1 slice (30 grams)
Calories: 40
Fat: 1.5 g
Total Carbs: 12 g
Sugars: 0 g (0 g added sugar)
Fiber: 12 g
Net Carbs: 0 g
Protein: 4 g
Sodium: 110 mg
Calcium: 22 mg
Potassium: 21 mg
Costco Keto Bread Review: How Keto-friendly Is Costco Keto Bread?
Yes, Costco Natural Ovens Keto Bread is definitely a keto-friendly bread option. At zero net carbs per slice, you just can't get any better than that. It also offers up a moderate amount of protein and a little bit of fat, making it the perfect vessel for your proteins and fat-heavy spreads.
Be aware though, that the presence of modified wheat starch in the ingredients may be of concern, in that it has been shown to cause a slight increase in blood glucose levels in certain individuals.
As long as you can spare the macros, then it's perfectly fine to eat Costco Keto Bread in moderation while on the keto diet, especially since it will allow you to enjoy certain carb-heavy foods such as sandwiches or burgers.
Is Costco Keto Bread Actually Healthy?
At first glance, the Costco Keto Bread may look healthy, but there are some ingredients that you may first need to consider.
Soybean oil is listed on the ingredients list, and it could potentially be problematic because most soybean oils are partially hydrogenated. Partially hydrogenated oils contain trans fats, which has been linked to a variety of diseases and health problems.
Another concern is its dietary fiber content. At 12 grams of dietary fiber per slice, this is no small number and it takes up a significant portion of the daily recommended fiber intake.
Women should have around 21 to 25 grams of fiber per day, while men should aim for 30 to 38 grams per day. This is relative to body weight, so if you are heavier or lighter than the average, then your daily recommended fiber intake may increase or decrease slightly as well.
Eating too much fiber can cause digestive distress and constipation, especially if you're eating a certain food for the first time. You may want to consume only 1 slice of the Costco Keto Bread first to give your body time to adjust to it, rather than having 2 slices right away.
That said, an adequate amount of dietary fiber in a keto diet is highly recommended and important for overall health and wellness, whether you are a keto dieter or not. It has been shown to be beneficial for lowering blood sugar, decreasing weight, improving digestion, and so much more.
More Keto-friendly Breads