Keto Recipes
Cloud Bread
Cloud bread is one of those foods that just seems like it was meant for the keto diet. I mean, think about it. A high protein and fat, low carb alternative way to make bread that turns out incredibly delicious? AND it's rather easy to make as well? If you love to eat bread and you're on the keto diet, cloud bread is pretty much like a dream come true.
If you've never tried it before, then this no-hassle keto cloud bread recipe is the perfect way to give it a shot. It's straightforward to make, featuring all of the traditional cloud bread ingredients like eggs, cream cheese, and cream of tartar.
If you want something a little more hearty (but still low carb), try this super easy 90 second mug bread or the below fluffy egg loaf:
---
Keto Cloud Bread Ingredients
There are three main ingredients (plus two additional ones) that go into making this keto cloud bread. Since the recipe itself is rather straightforward to make, I wanted to spend a few minutes going over each of the ingredients in order to give you a better idea of why they're used. So without further ado, let's dive right into it:
Eggs – Once upon a time, a lot of folks looked down on eggs, considering the yolks in particular to be a rather "unhealthy" food that contained too much saturated fat and cholesterol that contributed to heart disease. Thanks to more modern scientific studies (1), we now know that's not the entire story and that consuming dietary cholesterol and saturated fats could actually be good for you in some cases.
The truth of the matter is that eggs could definitely be labeled as one of nature's "superfoods" as they are packed full of protein, healthy fats, vitamins, and minerals. With that in mind, that's precisely why this recipe includes four eggs — they help to keep your bread "dough" together while adding the protein and fat that keto dieters crave.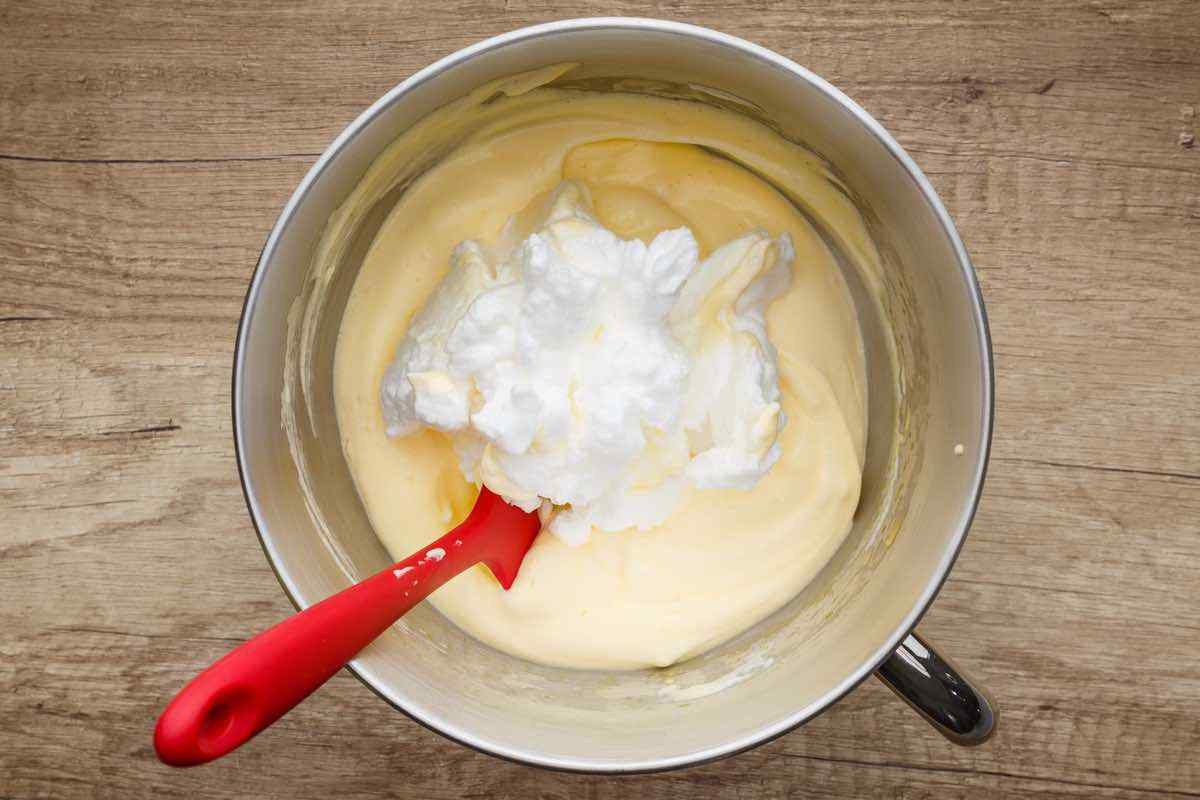 Cream Cheese – This ingredient shouldn't surprise anyone, as it's a staple cooking ingredient in many, many different keto and low carb recipes.
Not only does cream cheese add an immense amount of flavor and a nice soft, creamy texture to many different foods, but it helps to further load this cloud bread recipe up with an abundance of healthy fats along with a moderate amount of protein.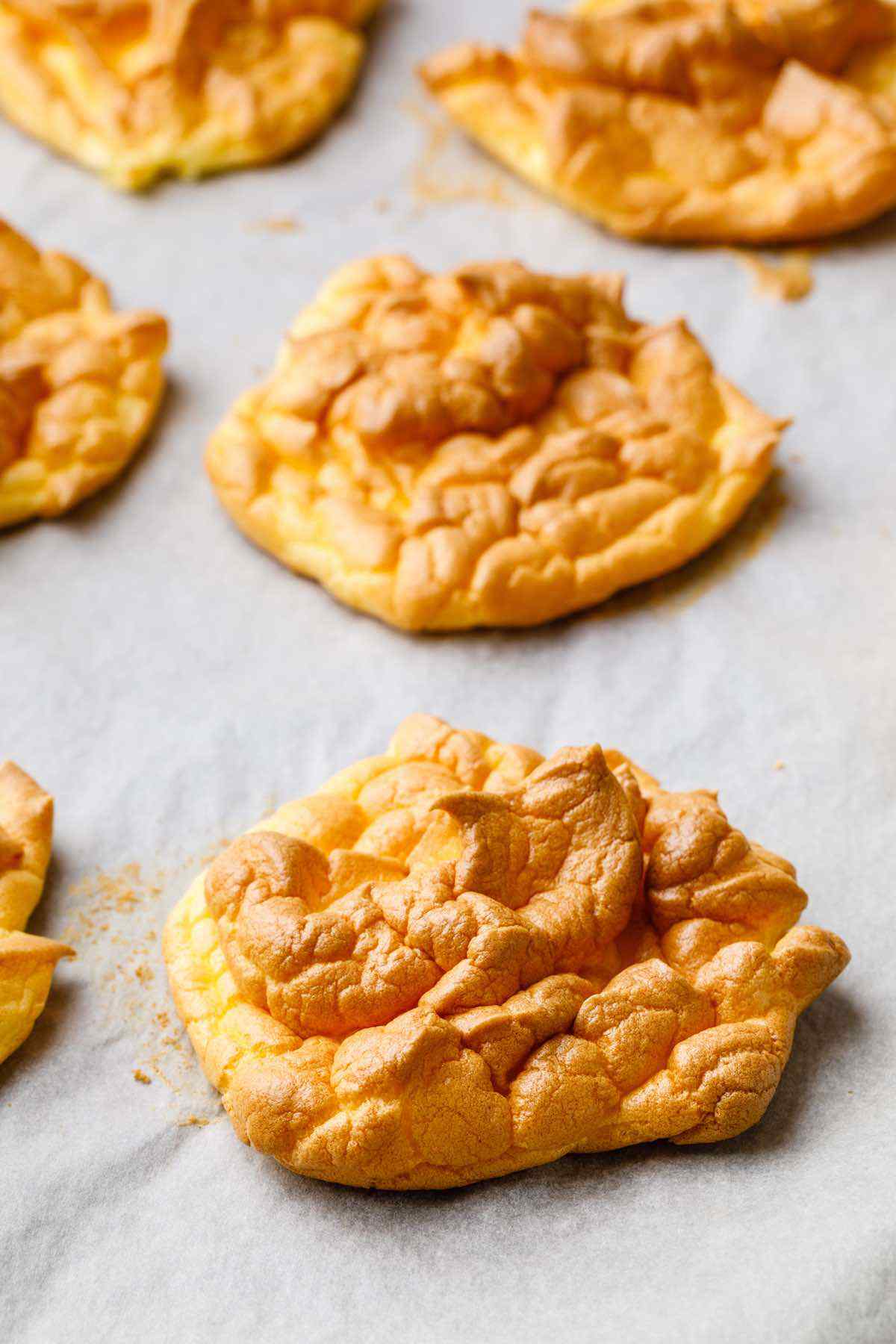 Cream of Tartar & Baking Powder – While the eggs and cream cheese work in tandem to hold your "dough" together, once you mix the cream of tartar together with baking powder, you'll be able to produce a chemical reaction that gives your batter the same 'rising' effect that yeast would for a traditionally wheat-based loaf of bread.
How to Make Cloud Bread
Aside from the ingredients mentioned above, the only other thing that you'll need to finish this recipe is a pinch of salt.
Simply combine all of your ingredients according to the directions below and then bake your cloud bread for 15-20 minutes in the oven.
When it comes time to sit down and enjoy your bread, I've got two great tasting recommendations for you to try.
The first is a cloud bread sandwich featuring bacon, avocado, and chicken — it makes one mean protein and fat packed meal.
The second recommendation is to use your bread for making your favorite type of burger. I usually go with a keto-friendly bacon cheeseburger with mine. Whatever you choose, I'm sure you're going to love this cloud bread recipe because of how hassle-free it is to make!
Print Recipe
Keto Cloud Bread
Author: Bree
Prep Time:

10 minutes

Cook Time:

15 minutes

Total Time:

15 minutes

Yield:

4

1

x
Category:

Side Dish

Cuisine:

American
Scale
4 large eggs
¼ cup cream cheese
¼ tsp baking powder
½ tsp salt
½ tsp cream of tartar
Preheat oven to 350ºF. Line a baking sheet with parchment paper. Set aside. 
Place the egg whites, cream of tartar and pinch of salt in a bowl.
Whisk the egg whites to stiff peaks. Set aside. 
Place the egg yolks, cream cheese, salt and baking powder in another bowl and whisk until smooth.
Gently fold the egg whites into the yolk mixture, working in batches.
Carefully dollop the mixture onto the prepared baking sheet. 
Bake in the middle of the oven for 15-20 minutes or until golden brown.
Remove from the oven, cool slightly and use to make your favorite sandwich.
FREE KETO RECIPES + 5-INGREDIENT KETO COOKBOOK

Make sure to sign up for free to get instant access to the 5-Ingredient Keto Cookbook, which includes my favorite 20+ keto recipes of all-time, all under 5 ingredients.