Keto Recipes
The Best Chocolate Peanut Butter Cheesecake Fluff (Keto-friendly)
Cheesecake fluff is great for those occasions where you're craving cheesecake but you don't want to go through all of the trouble to actually make a full cake. Instead, in only 10 minutes, you can use this recipe to make the best chocolate peanut butter cheesecake fluff.

How to Make Chocolate Peanut Butter Keto Cheesecake Fluff
Prepare the whipped cream. Beat the heavy whipping cream in a bowl until stiff peaks form and then set aside.
Beat the cream cheese and sweetener. Beat the cream cheese together with the sweetener in a separate bowl until creamy. A
Add in the natural peanut butter and pure vanilla extract. Mix to combine.
Fold. Gently fold in the whipped cream.
Prepare the serving glasses. Either spoon or pipe the cheesecake fluff into 4 small serving glasses.
Top. Top each with sugar free dark chocolate chips.
Serve. Serve immediately.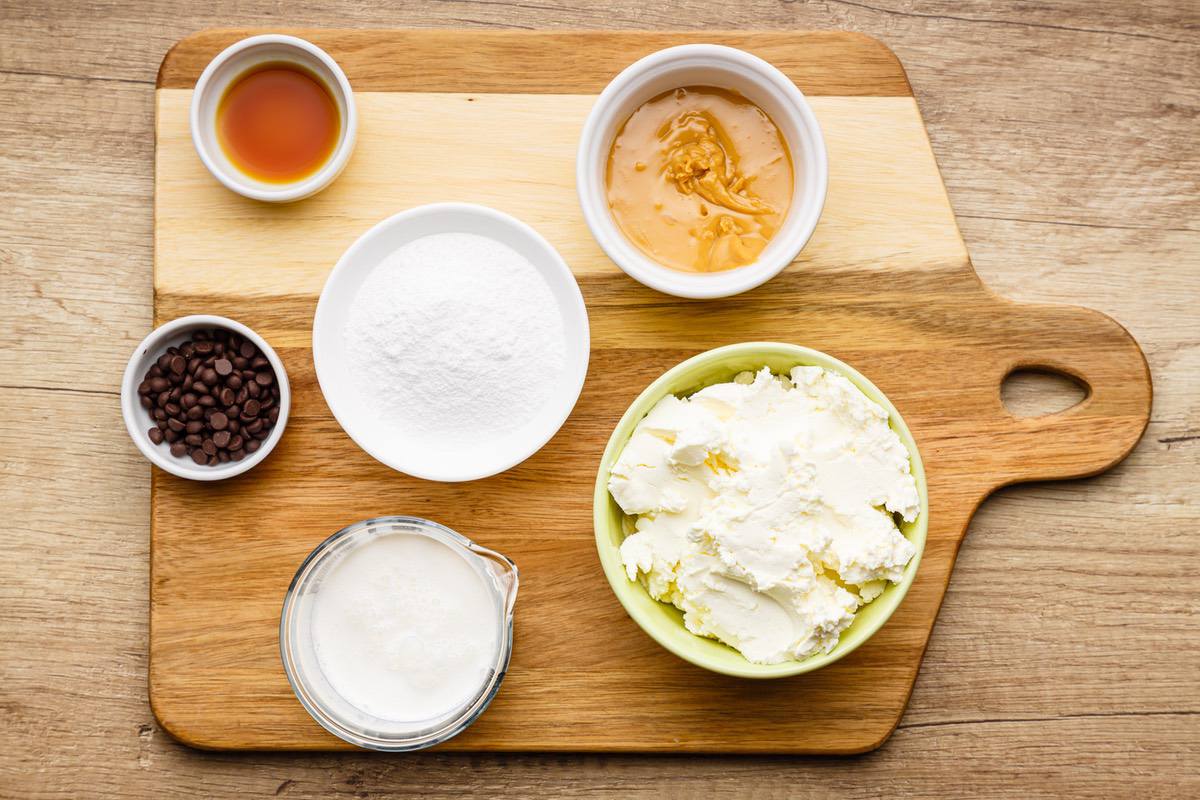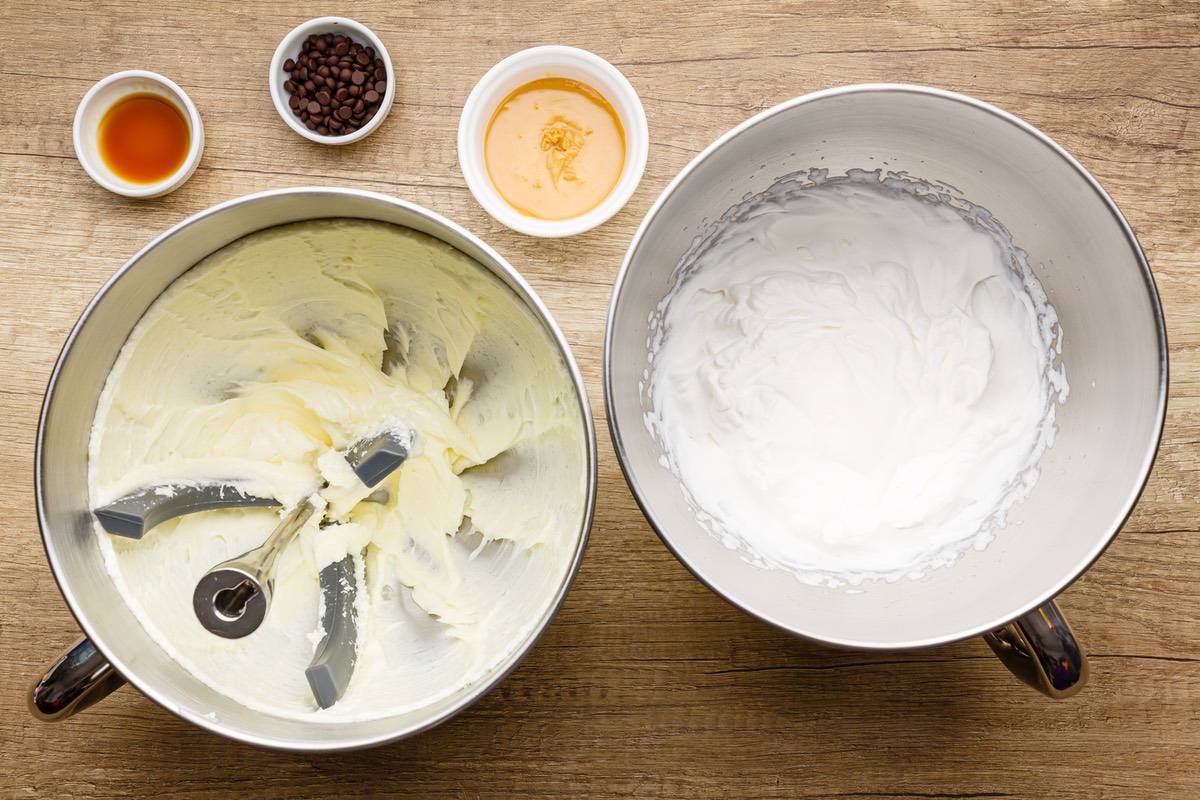 What Exactly is Cheesecake Fluff Anyway?
If you're not familiar with cheesecake fluff, then it's definitely time to get you up to speed.
Cheesecake fluff is basically just taking the filling part of a cheesecake and then mixing it together into a serving glass to make a quick and easy dessert. And just like there are a ton of different cheesecake flavors and varieties out there, so too are there a ton of different ways to make cheesecake fluff (like this yummy chocolate and peanut butter recipe).
If you want to try out another great homemade cheesecake fluff recipe, then try out this creamy cheesecake fluff next!
---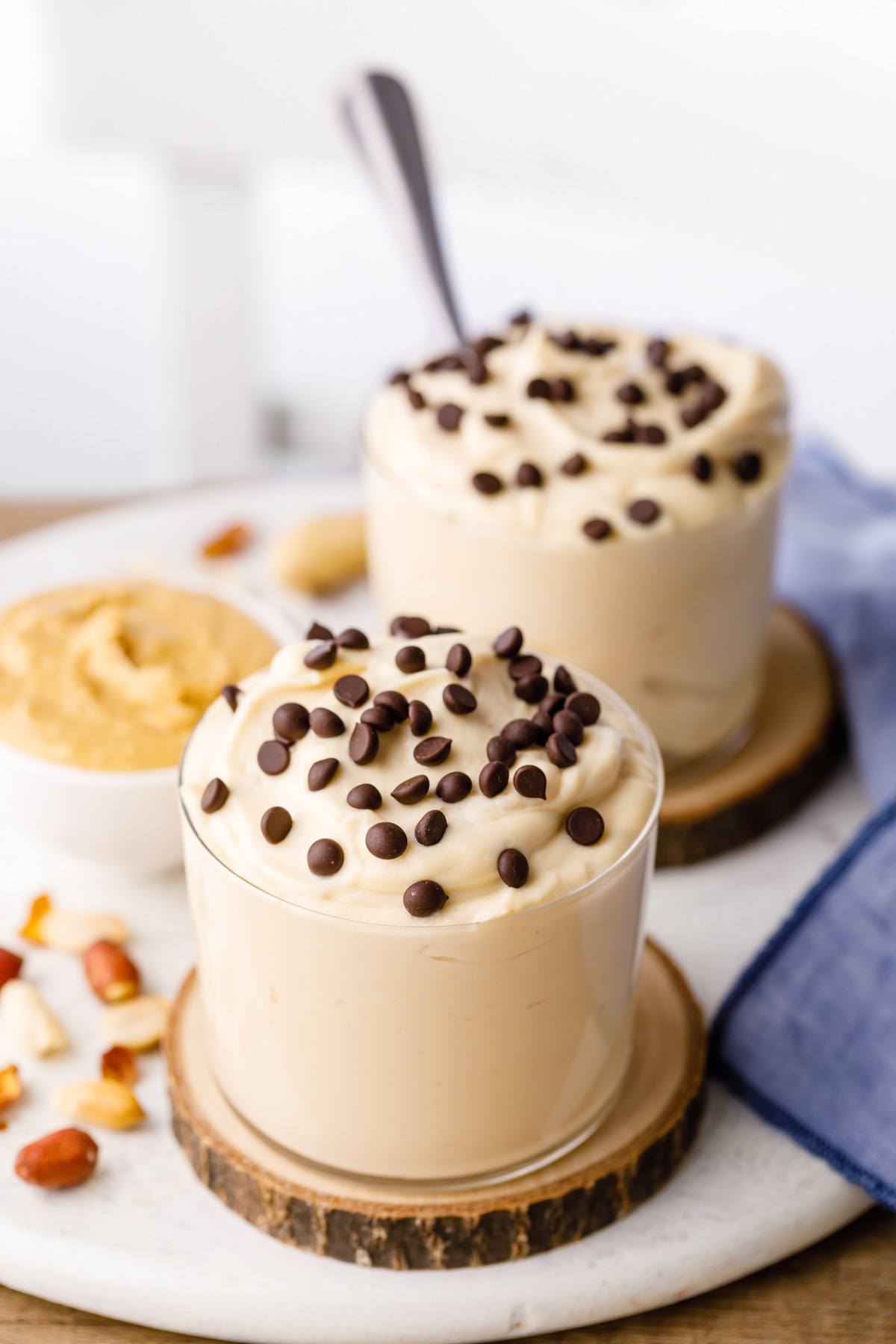 Can I Make Cheesecake Fluff Ahead and Store for Later?
Cheesecake fluff is a great dessert option for making ahead to store for later.
You don't even have to do anything different. Just follow the recipe as you normally would and instead of transferring your cheesecake fluff into serving glasses, add it into airtight containers instead.
You can keep this cheesecake fluff either in the fridge for up to 7 days or keep it frozen for up to 3 months.
In case it loses some volume, simply run it through your mixer again to inject some more air back into it.
2 Easy Tips for Getting the Perfect Cheesecake Fluff Texture
The first few times you make cheesecake fluff, it can be admittedly difficult to nail the texture. So in order to help speed up that learning curve, be sure to keep these 2 tips in mind:
Whip it thoroughly. Make sure that you're taking the time to properly beat the heavy cream until stiff peaks are forming. One of the most important parts of getting a perfectly fluffy texture when making this cheesecake fluff is to make sure that your whipped cream has been properly whipped so don't skimp on this step. You can use a whisk, but a hand mixer would work best.
Be patient when beating the cream cheese. Don't rush things when you're beating the cream cheese and Stevia together either. You'll probably want to give this step a solid 5-7 minutes to make sure the mixture is nice and creamy (with no chunks) before adding in the peanut butter. And don't worry about overmixing; since there's no cheesecake batter to worry about when making cheesecake fluff, you don't have to worry about anything falling apart.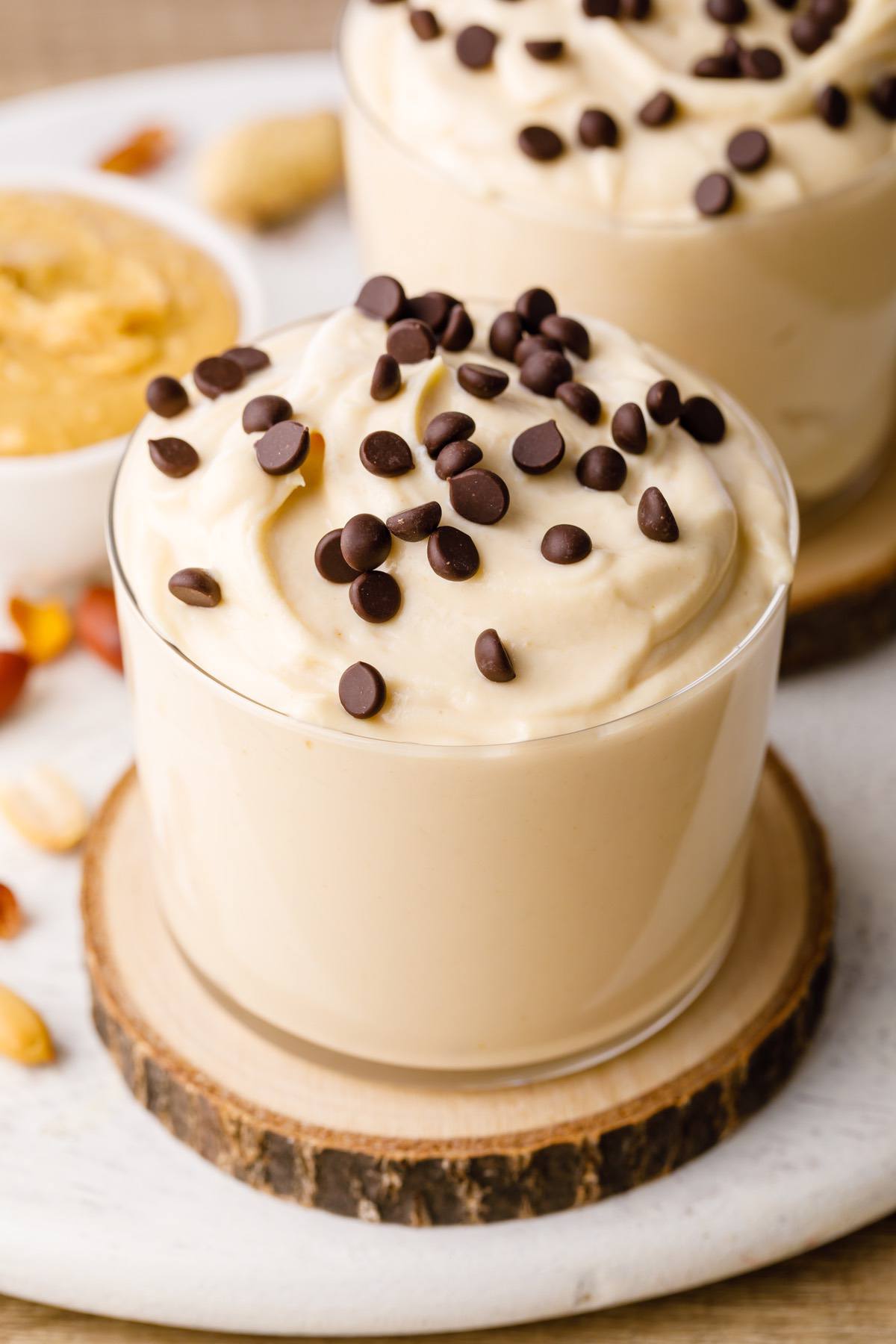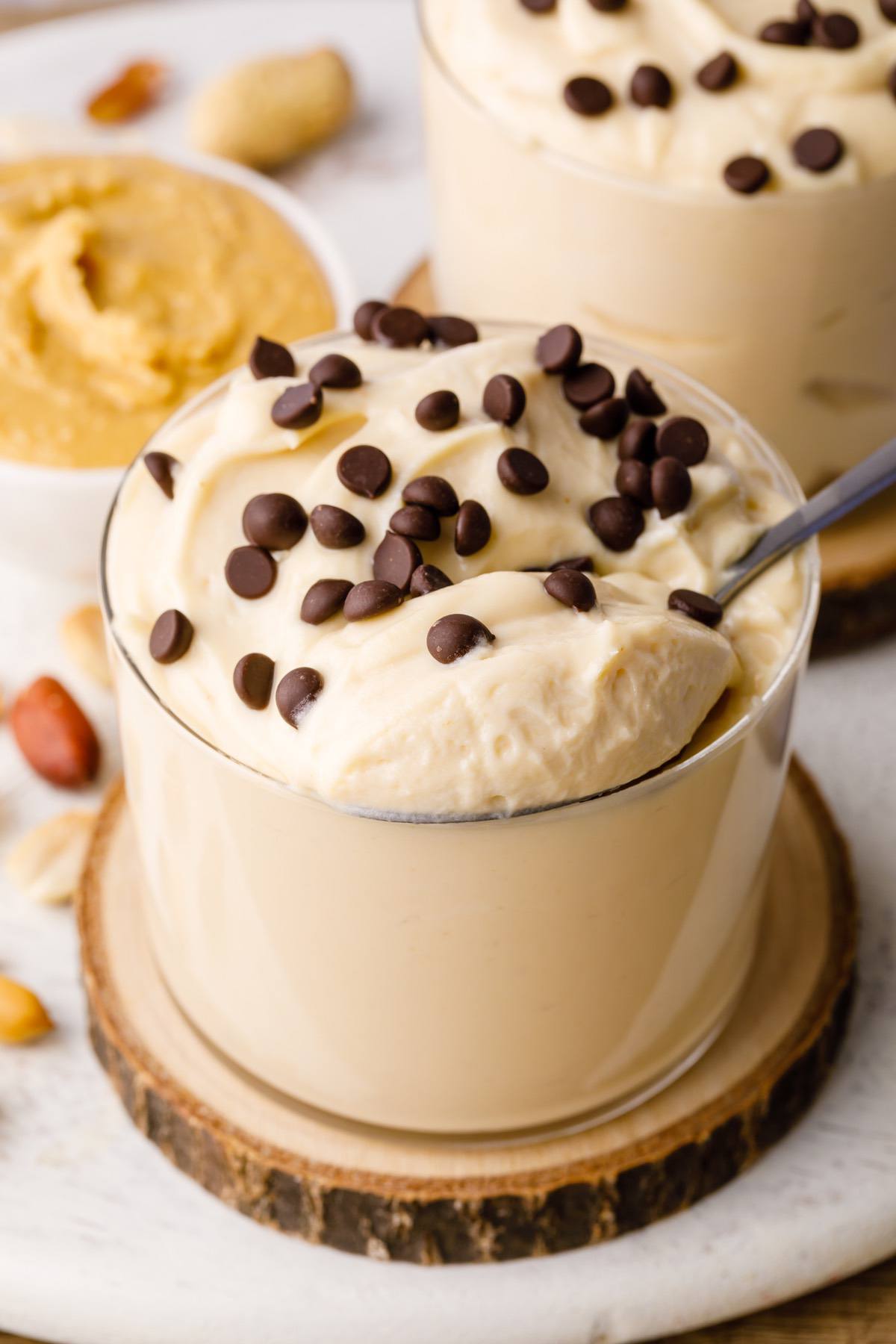 (Also try: Keto Peanut Butter Fudge)