Keto Recipes
Dark Chocolate Keto Cheesecake Fluff
This dark chocolate keto cheesecake fluff is perfect for when you're craving something to satisfy your chocolate sweet tooth in a low carb way. It's also super easy to make. You can have it ready to go in 10 minutes or less.

How to Make Dark Chocolate Keto Cheesecake Fluff
Prepare the whipped cream. You'll want to beat the heavy cream until stiff peaks form.
Prepare the chocolate fluff. Take your cream cheese (room temp is best for this) and add a low carb sweetener with Stevia. Then add the cacao powder and pure vanilla extract and mix to combine.
Fold. Gently fold in the whipped heavy cream.
Add to serving glasses. Spoon or pipe the cheesecake fluff among 4 small serving glasses.
(Optional) Top. Top with toasted coconut chips if desired.
Serve. Serve immediately.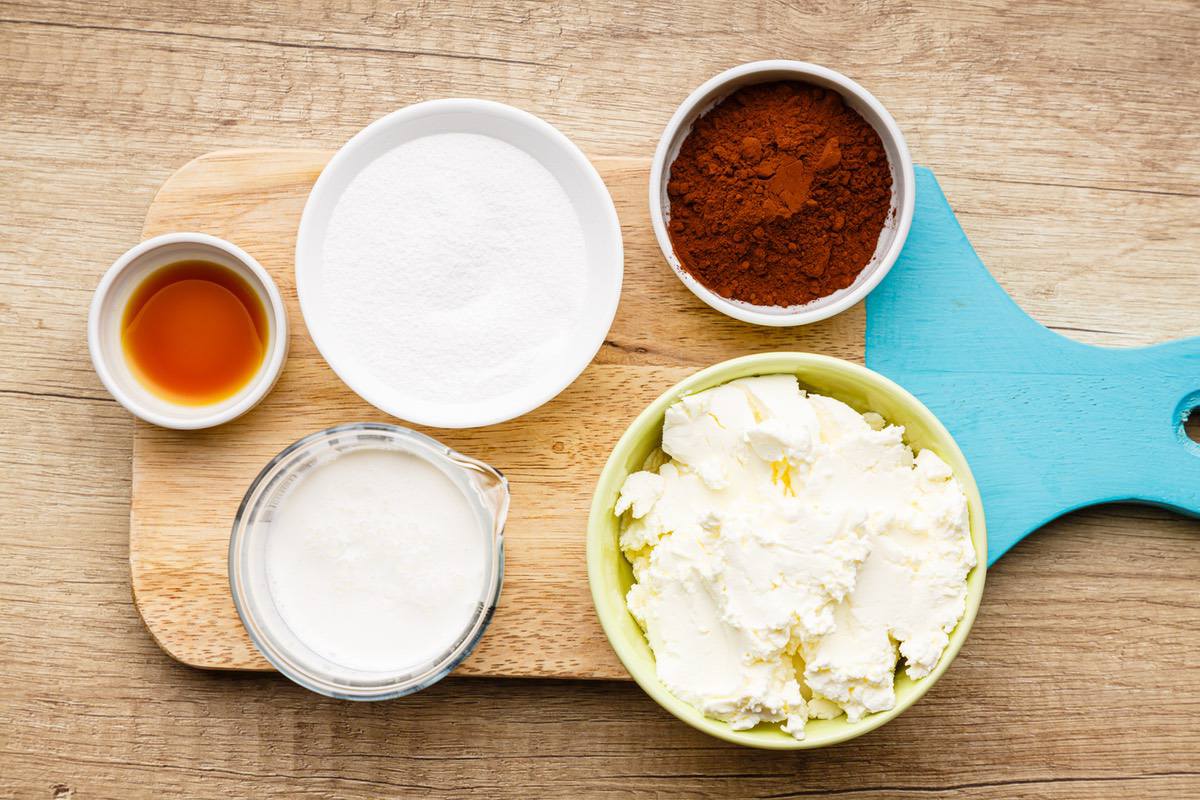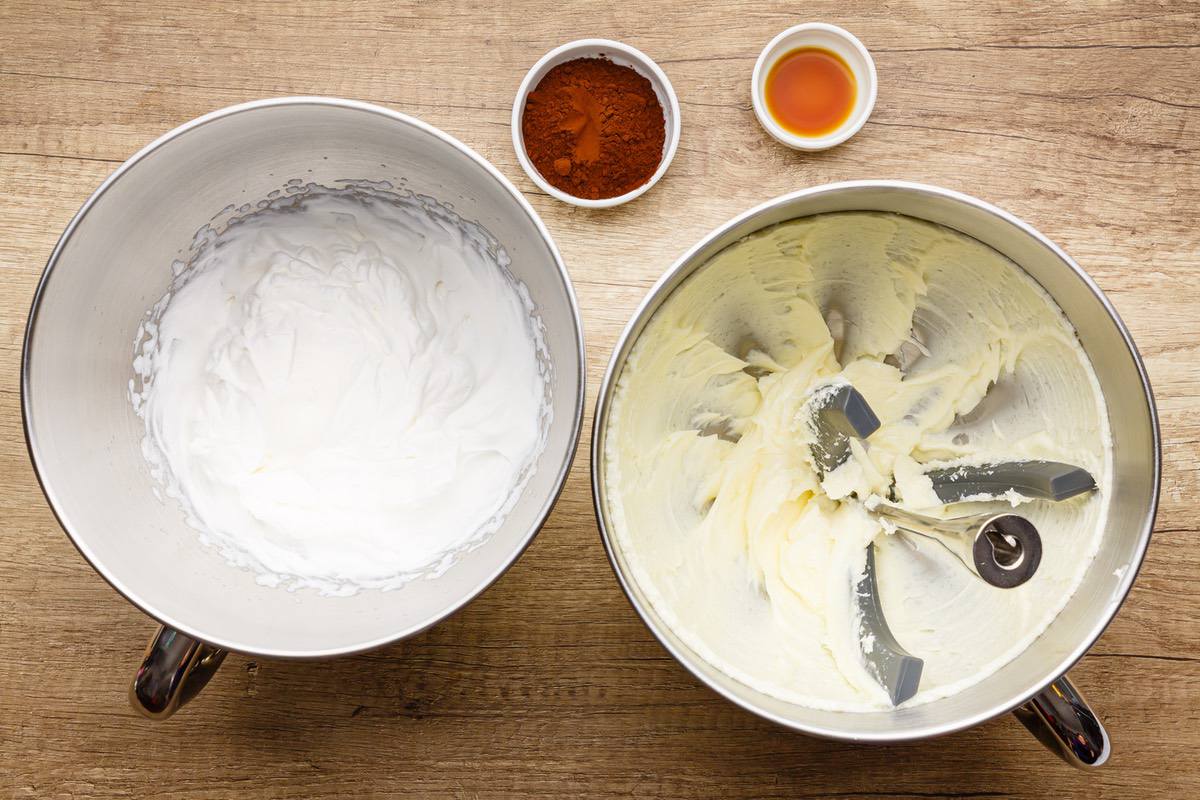 (Also try: Keto Dark Chocolate Mousse)
Can I Make Cheesecake Fluff Without an Electric Mixer?
You can definitely make cheesecake fluff without an electric mixer. While an electric mixer will admittedly make your life a lot easier when making this recipe, it's far from required.
You can just use a whisk to whip your cheesecake fluff together by hand in a pinch; it will take a bit more elbow grease than an electric mixer but it will still get the job done just fine.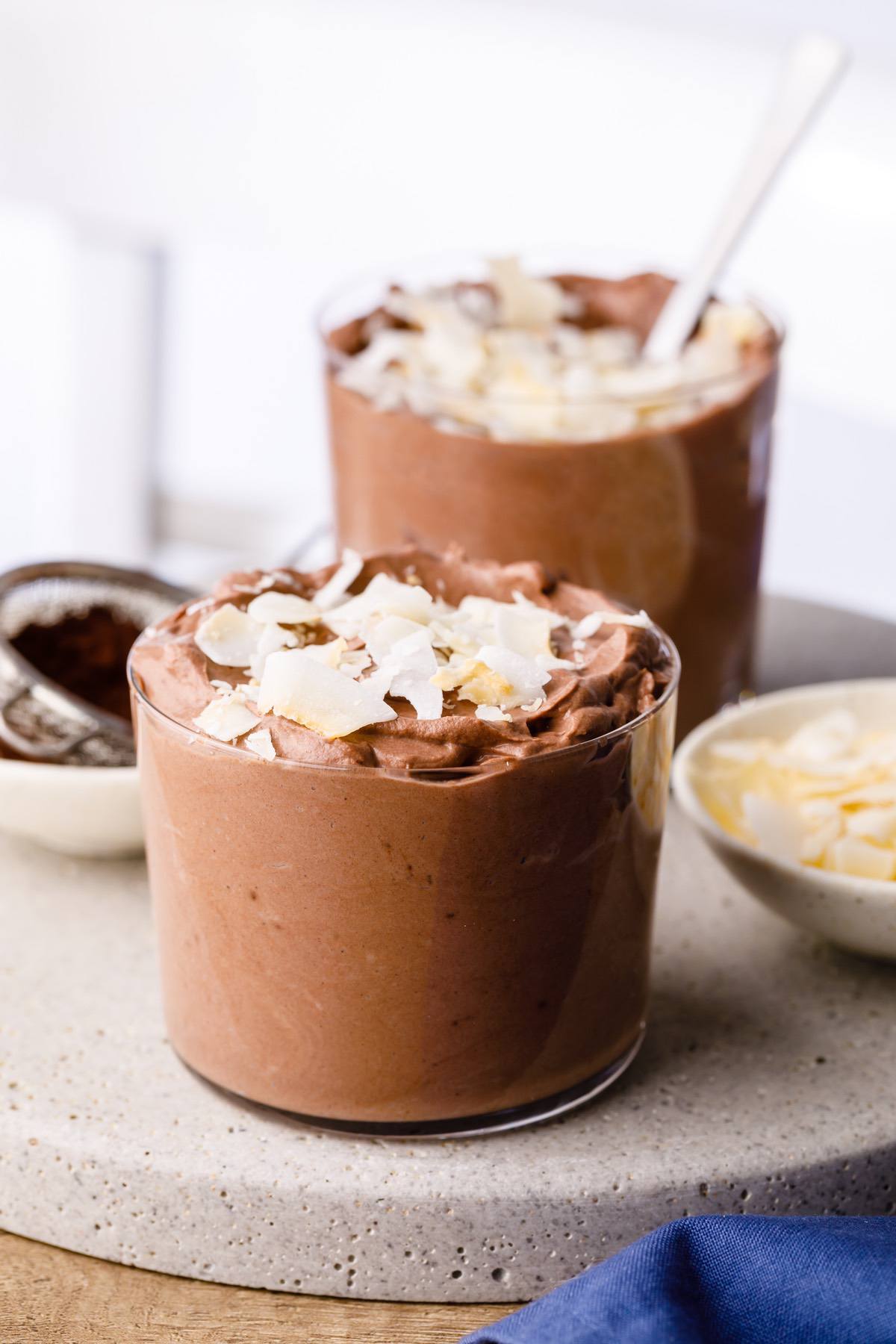 Is Cheesecake Fluff Healthier Than Regular Cheesecake?
Answering whether or not cheesecake fluff is healthier than regular cheesecake isn't exactly a black-or-white, yes-or-no type of question.
You can find unhealthy versions of both cheesecake fluff and cheesecake quite easily. Likewise, you can just as easily find keto-friendly versions of both desserts that are indeed both delicious and nutritious.
In general though, cheesecake fluff tends to be a bit healthier than traditional cheesecakes because it's super easy to make them gluten-free and sugar-free, using nothing but real, whole food ingredients. Cheesecake fluff also tends to be lower in both calories and carbs because there's no crust to go with it. It's really just a delicious, light and fluffy filling!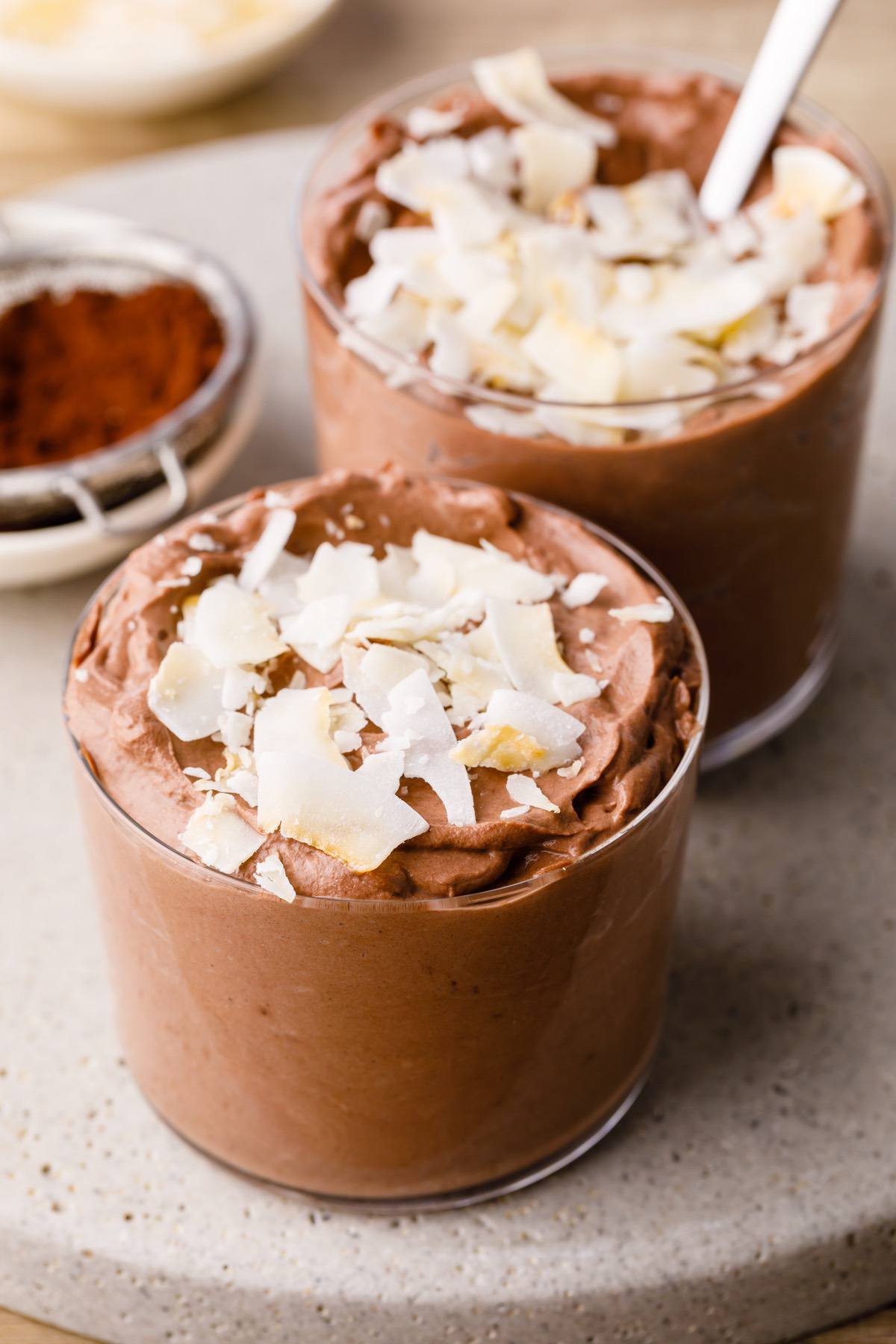 Print Recipe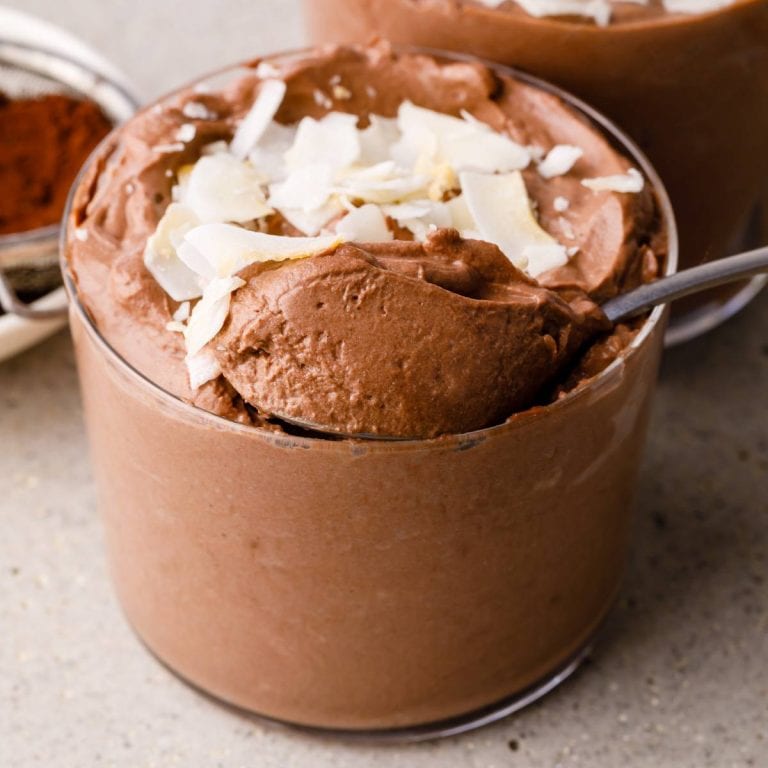 Dark Chocolate Keto Cheesecake Fluff
Author: Bree
Prep Time:

10 minutes

Total Time:

10 minutes

Yield:

4

1

x
Scale
½ cup

heavy cream 

8 oz

cream cheese 

4 tbsp

granulated Stevia or other low carb granulated sweetener 

1 tsp

pure vanilla extract 

4 tbsp

cacao powder

toasted coconut chips for decoration (optional)
Beat the heavy cream in a bowl until stiff peaks form.

Set aside.

Beat the cream cheese with sweetener in another bowl until creamy. 

Add the cacao powder and vanilla extract and mix to combine. 

Gently fold in the heavy cream. 

Spoon or pipe the fluff into small serving glasses. 

Top with toasted coconut chips (if using) and serve.
FREE KETO RECIPES + 5-INGREDIENT KETO COOKBOOK

Make sure to sign up for free to get instant access to the 5-Ingredient Keto Cookbook, which includes my favorite 20+ keto recipes of all-time, all under 5 ingredients.