Keto Foods
Are Artichokes Keto-friendly? – Fiber, Carbs and Keto-friendly Alternatives
Artichokes (and their hearts!) are a surprisingly popular vegetable, especially among vegetarians and keto dieters. But for those who aren't familiar with artichokes or have not cooked with it before, it may seem like a higher-carb vegetable due to its size and texture.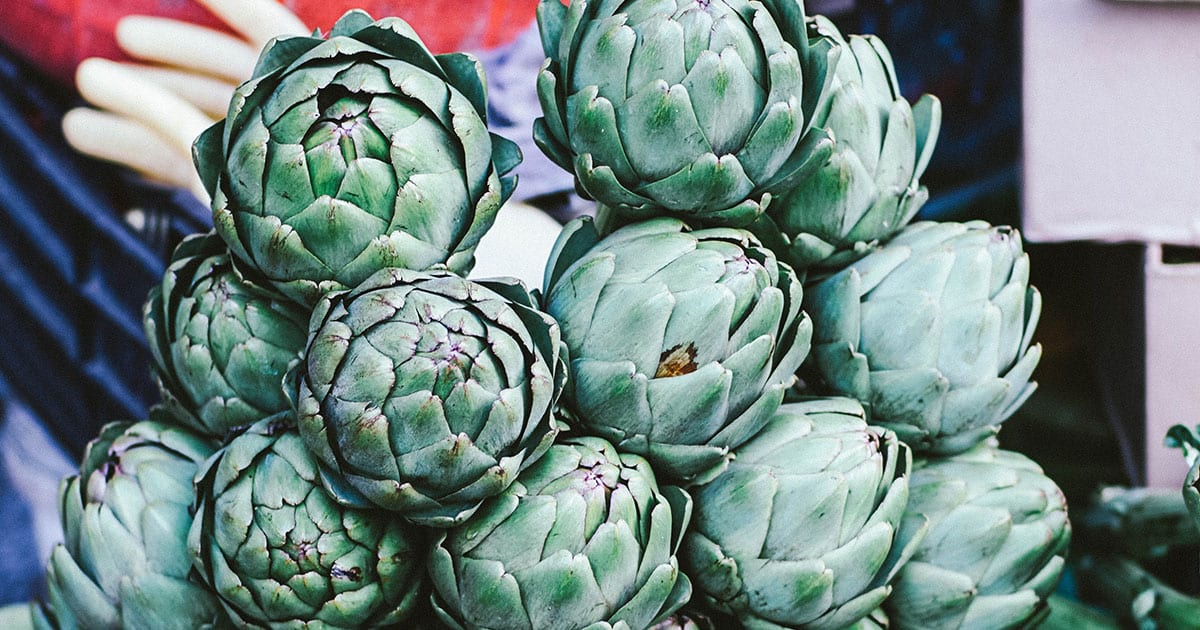 So, are artichokes keto approved or do they contain too many carbs per serving? Let's take a closer look.
What Makes Artichokes Such a Popular Choice for Low Carb Diets?
There are quite a few reasons why artichokes are so popular with low carb dieters. In no particular order, here are 5 of the most common ones:
Artichokes are a low calorie food that offers a range of nutritional benefits.
They provide you with a solid amount of dietary fiber, with a 100 gram serving offering up approximately 5 grams of fiber.
While they're admittedly not a great source of dietary fat, artichokes do provide you with a modest amount of protein as well.
They're also a solid source of certain essential vitamins and minerals, including electrolytes like magnesium and potassium.
Artichokes are also surprisingly versatile. It's quite easy to incorporate them into a variety of tasty low carb dishes.
Are Artichokes Keto?
Artichokes are indeed a 100% keto-friendly food.
As a matter of fact, when properly prepared, artichokes are one of the most incredible and nutritious keto-friendly veggies there are. The leaves and the meaty heart are both fantastic, and there are all kinds of quick and easy keto artichoke recipes that you can try.
Like most healthy green foods, artichokes are also a great source of essential vitamins and minerals, including disease-fighting antioxidants like vitamin C. Also, considering that many first time keto dieters experience rather rapid water weight loss, you'll definitely appreciate the fact that artichokes are a rich source of electrolytes as well.
All in all, artichokes are highly recommended if you're looking for nutritious green veggies to include as part of your keto diet.
Artichoke Nutrition Facts
Here's the approximate nutritional breakdown for a 100 gram serving size of raw artichokes:
47 calories
0.2 grams dietary fat
3.3 grams protein
11 grams carbs
5 grams dietary fiber
1 gram sugar
0 mg cholesterol
94 mg sodium
370 mg potassium
Good Keto Artichoke Recipes
---
Health Benefits of Artichokes
Artichokes aren't just great because they're a tasty low carb veggie. They also provide you with some rather impressive health benefits as well. Here are the top 3 benefits that can be gained by including artichokes as part of your diet:
Excellent source of disease-fighting antioxidants. As with most green veggies, artichokes are a great source of antioxidants, especially vitamin C. Make sure your diet includes plenty of antioxidant sources in order to help protect against harmful cellular damage caused by exposure to free radicals (both dietary and environmental). If left unaddressed, these harmful free radicals can contribute to chronic diseases or even cancer. (1)
Helps to protect against heart disease. Artichokes are also quite a heart healthy food option. Studies have found that bioactive compounds in artichokes can help to regulate blood pressure, lower LDL cholesterol levels, and increase HDL cholesterol levels. (2)
May help with regulating blood glucose. There's a growing amount of evidence that both artichokes and artichoke leaf extract have a beneficial effect on blood sugar levels. (3)
Keto Artichoke Alternatives
Here are a handful of our top keto approved substitutes that you can use in place of artichokes: