Keto Foods
Aldi Keto Bread Review – How Keto-friendly Is Aldi Keto Bread?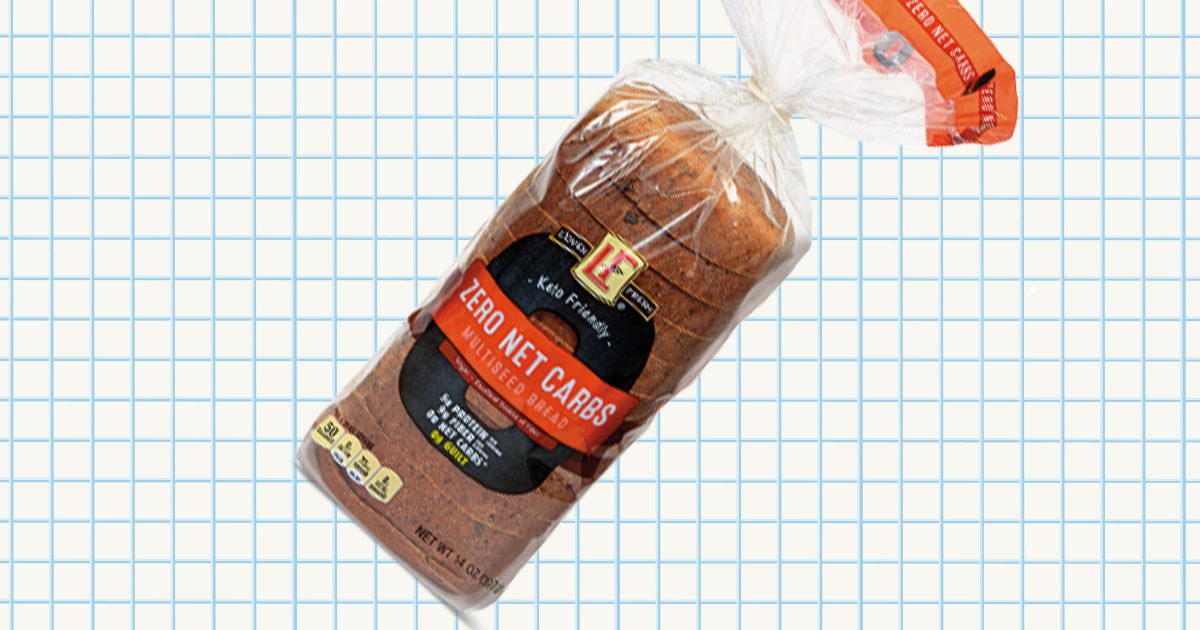 Bread is without a doubt one of the most highly sought after foods that keto dieters search for. Whether it's a homemade recipe or a store bought option like the Aldi Keto Bread, there's no denying that keto dieters want to know their options. But is Aldi Keto Bread keto? Let's take a closer look at the ingredients and macros.
What Makes Aldi Keto Bread Such a Popular Choice for Low Carb Diets?
There are a few reasons why Aldi Keto Bread has become one of the most popular keto bread options, especially among healthy eaters and low carb dieters. Here are some of them:
Aldi Keto Bread is one of the more affordable low-carb bread options.
Aldi Keto Bread is vegan friendly and is available in multi seed or wheat.
Unlike other alternatives, Aldi Keto Bread boasts a zero net carb label since all of its carbs come from dietary fiber (9 grams!)
Moderate source of protein and low in fat
Crisps up perfectly when toasted–perfect for sandwiches
Aldi Keto Bread Ingredients
Water, Modified Wheat Starch, Wheat Protein Isolate, Oat Fiber, Wheat Gluten, Soybean Oil, Wheat = Bran, Contains 2% or less of the following: Inulin, Yeast, Vinegar, Salt, Preservatives (Calcium Propionate, Sorbic Acid).
Aldi Keto Bread Nutrition and Net Carbs
Serving Size = 1 slice (28 grams)
Calories: 40
Fat: 1.5 g
Total Carbs: 9 g
Sugars: 0 g (0 g added sugar)
Fiber: 9 g
Net Carbs: 0 g
Protein: 5 g
Sodium: 90 mg
Calcium: 19 mg
Potassium: 41 mg
Aldi Keto Bread Review: How Keto-friendly Is Aldi Keto Bread?
Indeed, the Aldi Keto Bread is 100% keto-approved with zero net carbs and a generous serving of dietary fiber to boot. It's so generous in fact, that it may be a little too much for some people to have in one sitting.
Take note that 2 slices of the Aldi Keto Bread contains 18 grams of fiber. Keeping track of your overall fiber intake, so as not to exceed the daily recommended intake, is important with foods like this one to ensure you're not exceeding your limit.
Seeing as many keto dieters consume plenty of vegetables which already contain a lot of fiber, adding 2 or even 4 servings of Aldi Keto Bread may impact your level of ketosis depending on your sensitivity.
Another concern with Aldi Keto Bread is the presence of modified wheat starch, which has been shown to cause a slight spike in blood glucose levels, and a decrease in blood ketone levels. However, this is to be expected given that all foods may also trigger this same spike in blood glucose, and it is still far lower than the spike that regular white bread would cause.
Is Aldi Keto Bread Actually Healthy?
Even though Aldi Keto Bread is keto-friendly and vegan-friendly, some dieters may insist that the Aldi Keto Bread is not perfectly healthy due to the fact that it is not gluten-free.
Gluten is not considered an ingredient that automatically knocks one out of ketosis, but there are some keto dieters who avoid foods that contain gluten because of gut sensitivity issues.
There's also soybean oil, which is a concern because most soybean oils are partially hydrogenated. Partially hydrogenated oils contain some trans fats, which have been linked to a variety of health problems.
Overall, the Aldi Keto Bread is okay to be consumed in moderation if you have limited options available to you, provided you are aware of the potential concerns with some of the ingredients.
More Keto-friendly Breads
FREE KETO RECIPES + 5-INGREDIENT KETO COOKBOOK

Make sure to sign up for free to get instant access to the 5-Ingredient Keto Cookbook, which includes my favorite 20+ keto recipes of all-time, all under 5 ingredients.