Keto Recipes
Ermahgerd-worthy 90 Second Keto Cream Cheese Bread
Any diet that makes me give up my favorite foods is a no go. One of my best friends recently started keto for the first time ever, and she was honestly so worried about not being able to eat bread anymore. Of course I assured her that not only can she still enjoy bread, but she might also be surprised to find that keto style bread can be better than regular bread in many ways. What's even more surprising is that this 90 second keto cream cheese bread was made using just my microwave. Yup, mind blown.
Keto Bread That Won't Disappoint
Other keto bread recipes are quick and easy to make, and all the better for it. This keto cream cheese bread in a mug is a perfect example of that. You can have a delicious bread snack ready to go in only two minutes flat. What's not to love about that?
Better yet, the bread stays nice and low carb thanks to some smart ingredient choices. Using two tablespoons of cream cheese, ½ teaspoon of butter, one tablespoon of olive oil, three tablespoons of almond flour, and one single egg ensures that the bread provides you with everything from protein to heart healthy monounsaturated fatty acids to dietary fiber.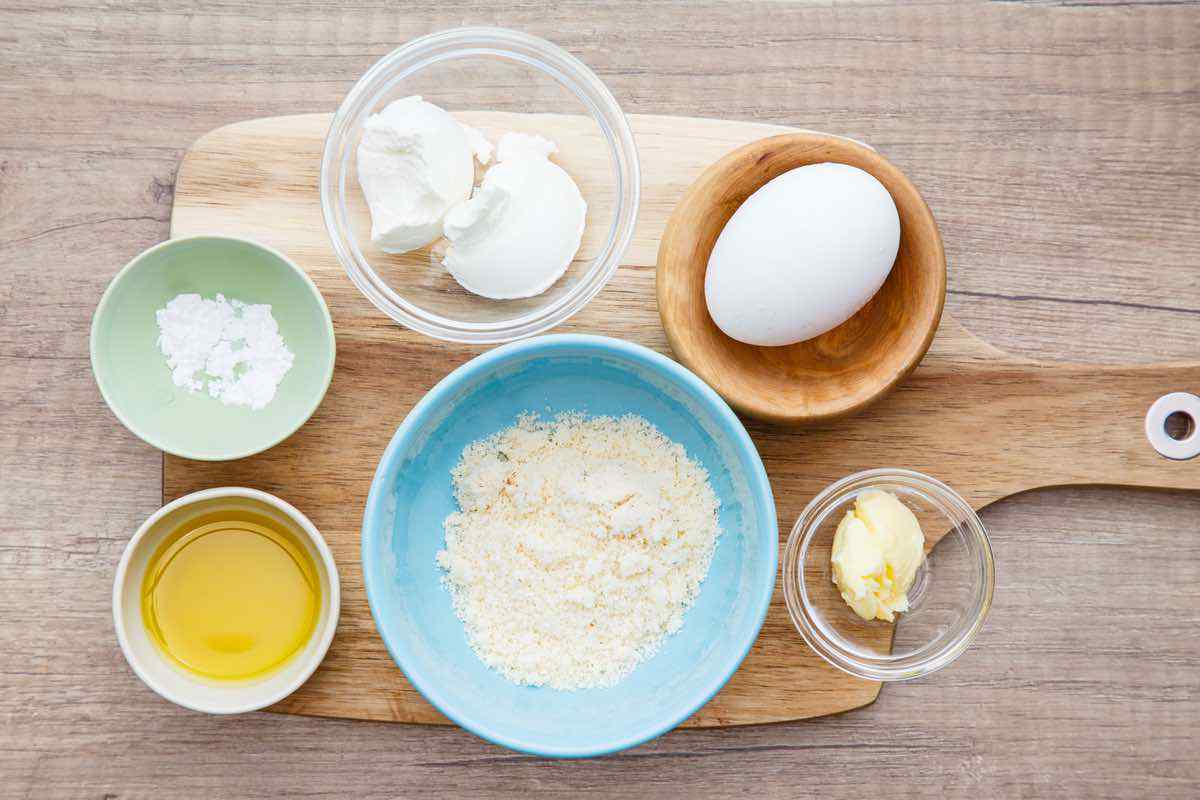 The bread is also quite tasty as well thanks to the addition of a slight pinch of onion powder, it's quite distinct! Of course, you can always just take your bread right out of the mug to toast it and then add your favorite keto friendly spread. I like to use either all natural peanut butter or almond butter myself, but it's also ridiculously good with keto style homemade Nutella.
More Keto Bread Recipes to Show Off
Since I know there are tons of you guys out there who love to eat bread just as much as my friend, I thought it might be a good idea to share a few extra keto friendly bread recipes with you all. After all, as good as this particular cream cheese keto bread recipe ends up, sometimes you want a whole loaf of bread, not just bread in a mug.
Be sure to try out the following recipes from some of my favorite baking sites from around the web:
Bread in a Mug? Sign Me Up!
It couldn't be easier to make this keto cream cheese bread in a mug. Simply take your two tablespoons of cream cheese and whisk until combined with ½ tablespoon of butter, one tablespoon of extra virgin olive oil, and one egg in a microwave-safe mug.
You can then whisk in three tablespoons of almond flour, ¼ teaspoon of baking powder, and a pinch of onion powder and salt. From here, it's a simple matter of firing the mug into the microwave for approximately 90 seconds.
Can I Toast This Keto Bread?
You'll be happy note that yes, indeed, you can toast this bread. Once it's done cooking, go ahead and remove the bread from your mug and slice it. If you're in the mood for making keto toast with the bread, simply heat a bit of butter over medium heat in a cast iron skillet and toast your bread until it's golden-brown.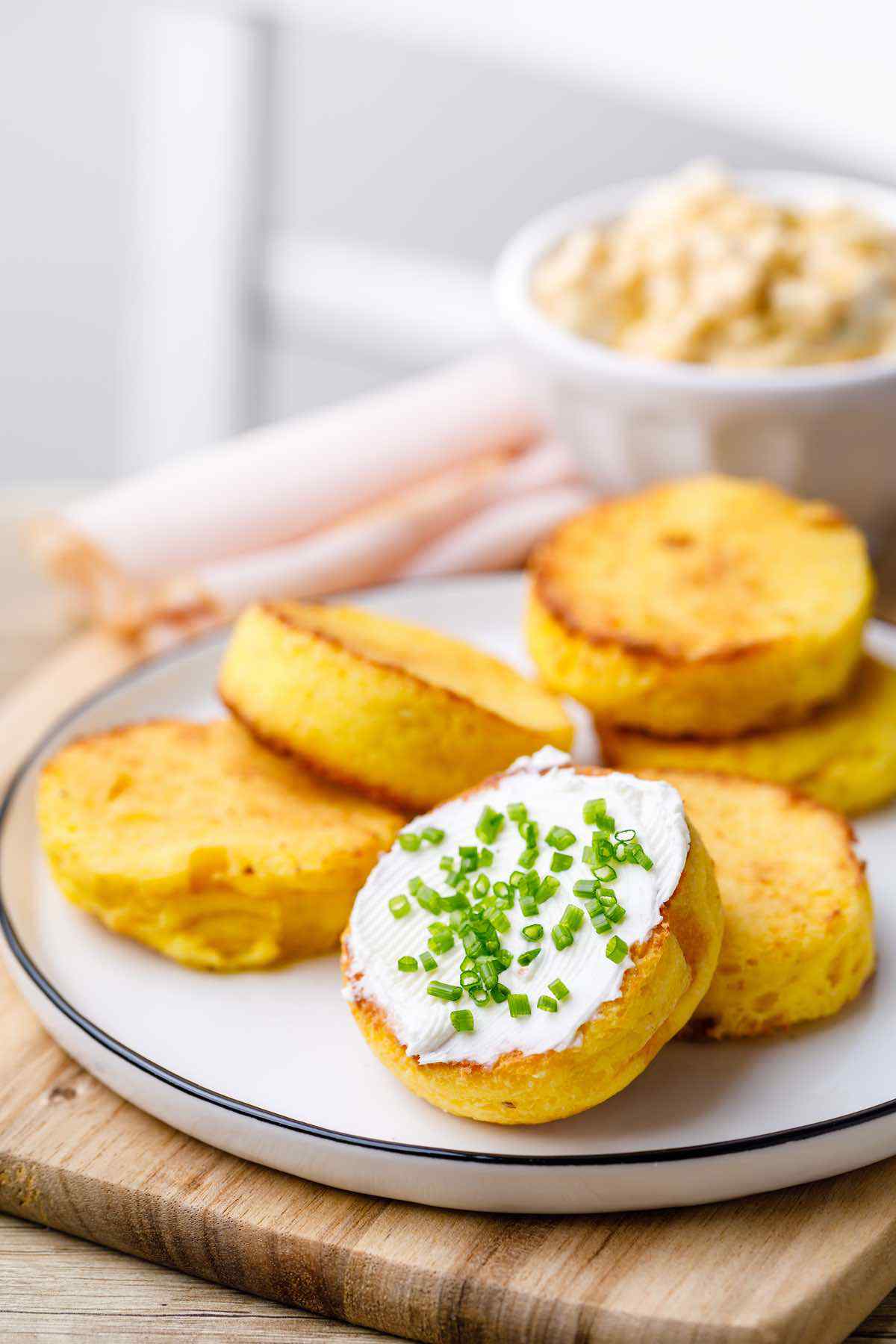 Why Didn't My Bread Rise?
If in case your keto bread doesn't rise as much as you'd like, there could be a couple of reasons why. First is you didn't eat your keto bread right away. This recipe is best enjoyed while still warm. Allowing it to sit out on your countertop doesn't do much for height and texture, I'm afraid.
Another possible reason why your bread didn't rise is the cooking time was too short. While this recipe can be cooked in as little as 90 seconds flat, it's not a good idea to take it out too early. Unlike mug cakes which can benefit from a slightly underdone center, your keto bread needs adequate time in the microwave to give it structure.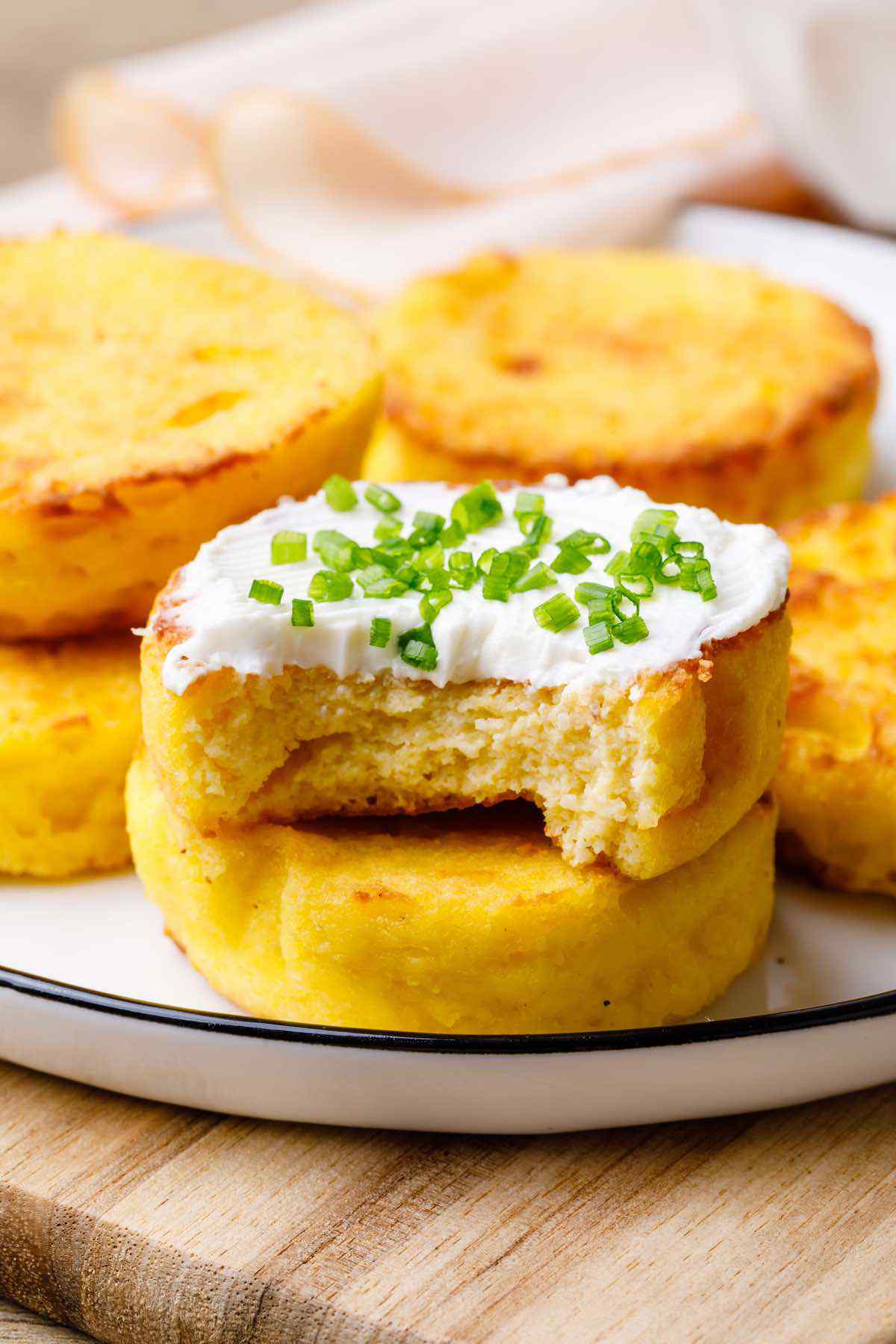 Print Recipe
Ermahgerd-worthy 90 Second Keto Cream Cheese Bread
Author:
Total Time:

90 seconds

Yield:

1

1

x
FREE KETO RECIPES + 5-INGREDIENT KETO COOKBOOK

Make sure to sign up for free to get instant access to the 5-Ingredient Keto Cookbook, which includes my favorite 20+ keto recipes of all-time, all under 5 ingredients.
Scale
2 tbsp cream cheese 
½ tbsp butter, softened 
1 tbsp olive oil
1 egg
3 tbsp almond flour
1 pinch onion powder
1 pinch salt
¼ tsp baking powder
Add the cream cheese, butter, olive oil and egg to a microwave-safe mug and whisk until combined. 

Add the almond flour, onion powder, salt and baking powder and whisk until smooth. 

Microwave on high for 90 seconds or until just firm to touch and toothpick inserted into the center comes out clean.  

Remove from the mug and slice. 

To toast, heat the butter in a cast iron skillet over medium heat.

Add the slices and toast until golden-brown.
(You may also like: 90 Second Keto Bread That Doesn't Suck)